Members of the Cornell University Council and the Board of Trustees converged on the Ithaca campus from October 22–24 for the 65th Trustee-Council Annual Meeting (TCAM), "Global Cornell: Bringing Cornell to the World and the World to Cornell."
The weekend provides an opportunity each October for trustees and council members to learn more about current and future initiatives of the university, said Laura Denbow, senior director for the Office of Volunteer Programs and staff liaison for the Cornell University Council. Trustees and council members use what they learn to serve as ambassadors for Cornell.
Jonathan Poe '82, a trustee elected by alumni in 2015 who has previously served on the Cornell University Council and in other volunteer leadership roles, attended his 26th TCAM this year.
"It was awesome to see eight decades of Cornellians working, learning, dreaming," he said. "The energy was contagious!"
This year was noteworthy for showcasing new university leadership, said Denbow. Attendees met President Elizabeth Garrett and Provost Michael Kotlikoff, as well as Ryan Lombardi, Cornell's new vice president for student and campus life.
In her State of the University Address, President Garrett framed the vision of Cornell's founders in the context of a global Cornell. She announced that the university will open its first international office, in Shanghai, China, through the help of gifts from Presidential Councilors Jim '60, MBA '63 and Becky Morgan '60, with the possibility of creating more international offices in the years ahead. The president also highlighted recent faculty accomplishments and emphasized a goal of hiring 80 to 100 faculty members this academic year.
The joint meeting set the stage for the announcement that Atlantic Philanthropies, a charitable foundation established by Chuck Feeney '56, will donate its entire print and electronic archives to the Cornell University Library, along with a $4 million gift to support their preservation and interpretation.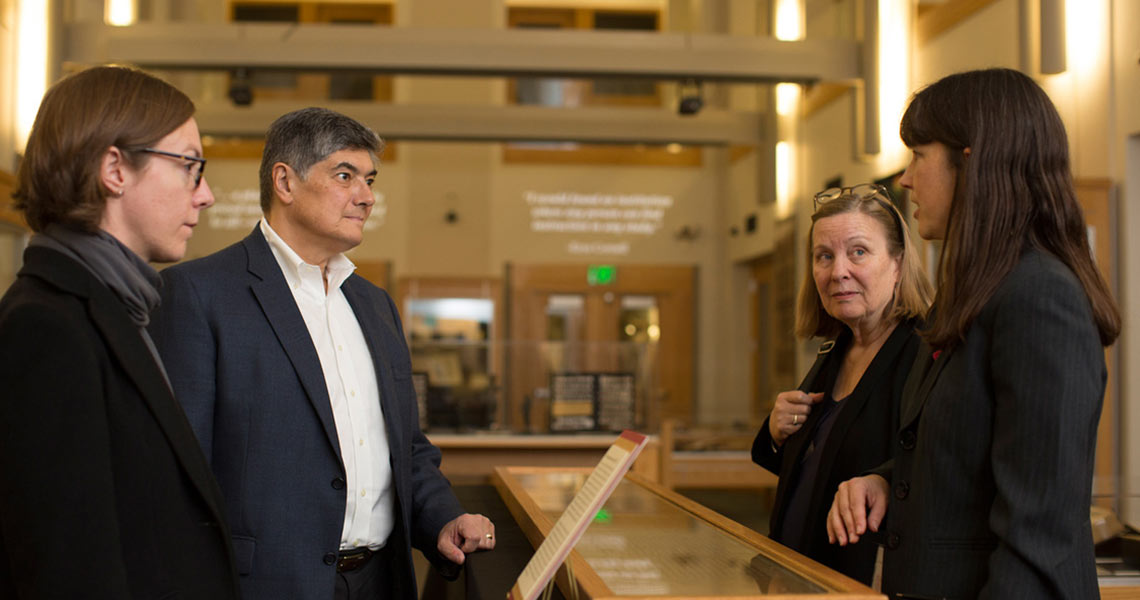 TCAM weekend also included lectures, planning meetings, and sessions featuring students and faculty.
David Boies, chairman of Boies, Schiller, & Flexner LLP, gave the keynote address on "Litigation as a Tool of Social Change." Joseph H. Holland '78, MA '79 gave the annual Alan T. and Linda M. Beimfohr Lecture, titled "Racial Justice, Revival, and the Re-founding of America." The Beimfohr Lecture, an independent event, coincided with TCAM this year, and many trustees and council members were able to attend, adding to what was, for many, an educational and inspiring weekend.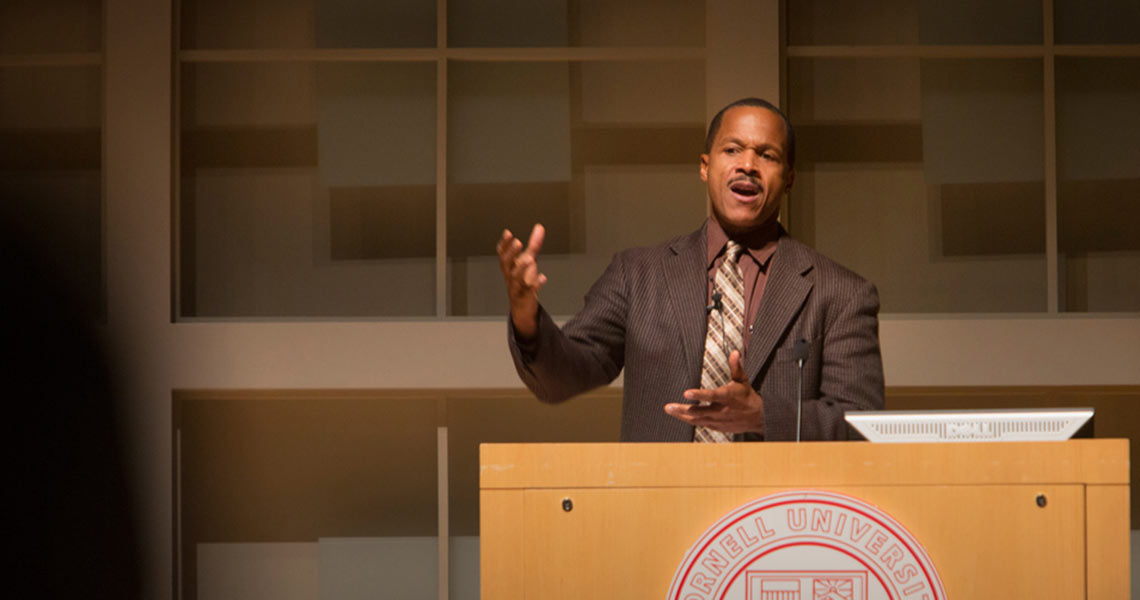 "I always leave Cornell excited by the ways that the university is evolving to remain a positive global education and research leader in the world," said Paul Hayre '91, a council member serving his second four-year term. He added that it was "sheer joy" to meet with students.
An engineering alumnus, Hayre also attended the engineering college's sesquicentennial celebration during the weekend, learning during one event about Nora Stanton Blatch Barney, Class of 1905, who was recently and posthumously appointed a fellow of the American Society of Civil Engineers after facing institutional gender discrimination from the society during her lifetime. The College of Engineering was instrumental in making that appointment happen.
Council member Kristen Rupert '74 was inspired by a panel of 10 students talking about their semesters abroad in various countries that included Cambodia, Ecuador, Gabon, India, Italy, Tanzania, and the UK, among others.
"Each student said the experience was life-changing," she said. "Their remarks made me eager for additional information on how to support more Cornell students who want to study in another country."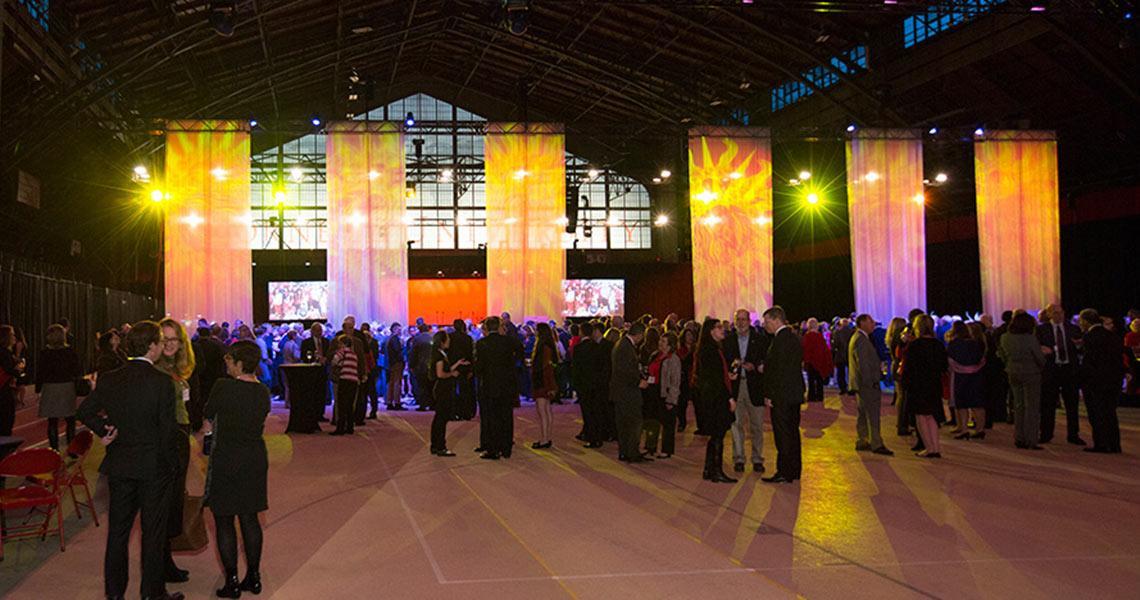 Alumni-elected trustee Stephanie Keene Fox '89 was "humbled by the commitment people have to attend this weekend" at a breakfast event focused on Cornell's internationalization efforts and attended by alumni leaders from as far away as Hong Kong, Switzerland, and the Philippines.
Fox, who was elected in 2015, said that "Global Cornell" was a timely theme as the university increases ties with foreign institutions and support for students to study abroad. Her
dedication to Cornell was reinforced by the weekend.
"I really believe that our connection to Cornell is one of the few lifetime connections we will have," she said. "It's truly worth investing in."