As a child, Matthew Garcia '25 recalls waiting after school at the hospital for his grandmother to finish her nursing shifts. This experience inspired him to follow in her footsteps.
"I knew I wanted to help people, and I saw the medical field as a place where I could do this," he says.
Matthew's performance in high school was less than stellar, and at the time, he had few prospects of going to college. He entered the military, hoping to find independence, career training, discipline, and a clearer sense of purpose: "It was finally me—by myself—taking care of myself."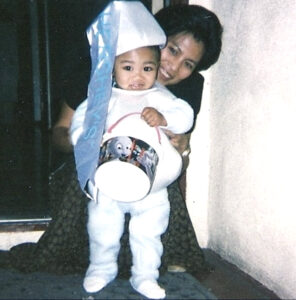 Five years later, after a tour of duty that took him to the Naval Hospital Guam—where he served as an orthopedic and surgical assistant—he completed his military service and fulfilled all of these ambitions.
"After doing a surgery and seeing somebody walk for the first time after they broke their hip, or seeing a mother holding her baby for the first time after a C-section, it just feels kind of great. It's like having the satisfaction of knowing what you did had an impact on somebody's life," Matthew observes.
Near the end of his military service, Matthew asked his mentor at the Naval hospital, orthopedic surgeon Dr. Daniel Houskamp, how to take the next steps in his medical career.
"I asked my surgeon, 'Hey, I wanna do what you do. How do I do it?' And he said, 'You've got to go to college!'"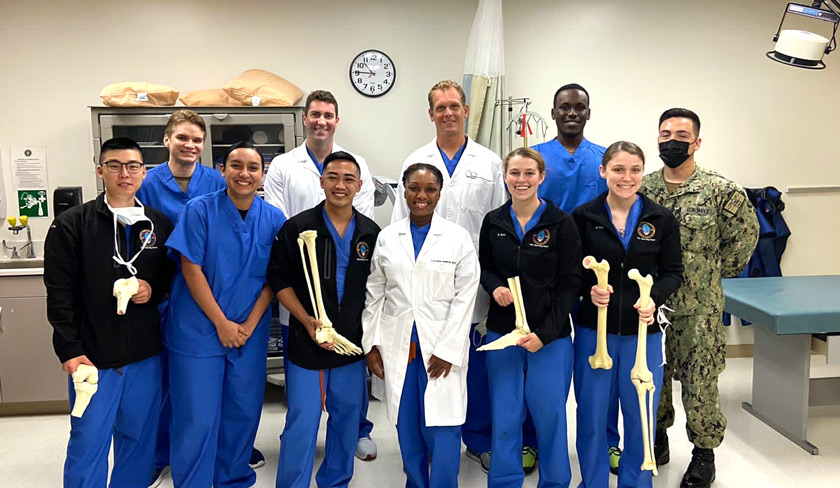 Cornell was one of the schools on Matthew's college list, but—doubting the likelihood of getting in to such a prestigious university—he let his application languish. Then he received a phone call from Philip Kay '23, a student veteran outreach peer counselor at Cornell. Matthew says he didn't know who was calling and thought it was a sales representative getting back to him about medical equipment for the hospital. Turns out, this call changed the course of his life.
Knowing that there was a veteran community that wanted to support me—and not only support me, but encourage me—that call got me pretty keenly thinking about Cornell.
—Matthew Garcia '25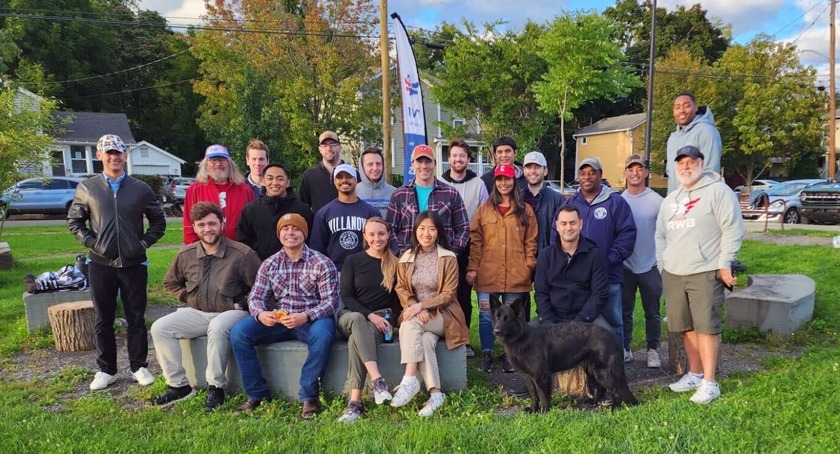 Matthew's conversation with Phil gave him the confidence he needed to finish and submit his Cornell application.
"He told me, 'Even though you may feel like you haven't done a lot, you've sacrificed years of your life to serve other people.' Knowing that there was a veteran community that wanted to support me—and not only support me, but encourage me—that call got me pretty keenly thinking about Cornell."
He applied and was accepted into the College of Arts and Sciences. Matthew's tuition is fully covered under the GI Bill and Yellow Ribbon Program, and he was in the first cohort of students to move in to the university's new Veteran Program House on University Avenue.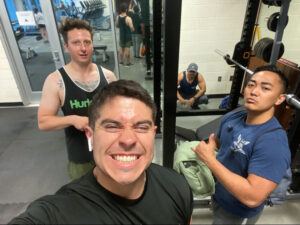 The chance to live with fellow veterans and have their support with the transition from military service to academic life was a big plus for Matthew. There are currently 19 residents in the house. Some residents (who call themselves the "Swole Patrol") make a habit of working out together at 6:00 every morning, and most residents meet up for dinner at 5:00 every evening.
"There is a nice sense of community and camaraderie living here that I'm not sure I would have had if I didn't associate with the house," he says. "There's an impostor syndrome for some of us, in terms of believing in our own academic capability. So, it helps being surrounded by other veterans who are also motivated, that you can study with or take courses with."
This semester, Matthew has volunteered to serve as an outreach peer counselor—and he'll soon begin reaching out to fellow veterans who are considering applying to Cornell to encourage them, answer their questions, and help them navigate the application process. Matthew sees this as his chance to do for someone else what Phil did for him: open the door to Cornell and follow their dreams.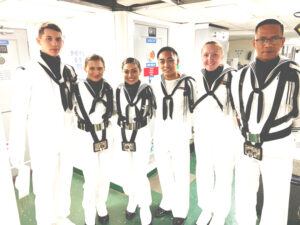 "Matthew volunteered to become an outreach peer counselor due to his desire to give back, to pay it forward, in the same way his outreach peer counselor helped him when he applied to Cornell," says Mary Fisk, student veterans advisor and program manager at Cornell, adding, "We expect great things from him!"
Matthew is one of eight outreach peer counselors who guide veterans through the Cornell application process; answer questions regarding GI Bill benefits, housing options, student veteran organizations, and other resources; and help with recruiting efforts to support the provost's goal of achieving a population of at least 100 undergraduate student veterans at Cornell. (Cornell currently enrolls about 90 undergraduate student veterans.)
Mary joined the university in fall 2019, and she is proud of the way support for veterans has expanded since then.
I believe we're the tip of the spear for top-tier schools in these efforts.
—Mary Fisk, student veterans advisor and program manager
"Between veterans and families of veterans, we have a military-affiliated student population of more than 400 students," she says. "I've worked with departments and staff across the university in a true team effort, with a holistic focus on supporting veterans from application to post-graduation. We continue to assess, be proactive, and react to our current student veterans' needs to ensure their academic and professional journeys here and beyond are successful, and I believe we're the tip of the spear for top-tier schools in these efforts."
Mary credits donors with making pivotal gifts to support student veterans, by funding some of the Veterans Summer Bridge Program costs, accessible parking permits for disabled veterans and other transportation costs, and summer access grants. She also credits the provost and other senior leaders at Cornell for the success of the programs she manages. "Without their support, we would not have made the strides we have; their staunch backing has been critical to our success to date," she says.
Matthew thinks these efforts are making a difference for veterans like himself. "It makes you feel welcome, and it makes you feel like you can invite other veterans here, and they'll feel welcome," he observes.
Matthew, who is majoring in biology and society, is sure he wants to get his medical degree, but is unsure whether he'll pursue a career as a doctor or perhaps also as a hospital administrator.
In the meantime, Matthew's days are filled from dawn till dark with taking classes, volunteering as an outreach peer counselor, working as a research assistant with the Hernandez Research Group at Cornell, and working as a nursing assistant in the Intensive Care Unit at Cayuga Medical Center.
Cornell events in honor of Veteran's Day/Week

November 5: Veteran's Gravesite Clean-Up at Ithaca City Cemetery
November 7-11: Military Trivia Lawn Signs across campus
November 7-11: Student Veteran Art Show in Mann Library
November 7-11: Thank You Veterans banners installed on light poles between Day and Stimson Halls
November 11:

Military Appreciation Luncheon at Barton Hall
Greenlight-A-Vet (McGraw Clock Tower lights green at dusk) followed by a Chimes concert of the US Armed Forces' branch of service hymns
November 12: Military Appreciation Wine Tour for student veterans and veteran faculty/staff
Football, Soccer & Volleyball Military Appreciation games