And it only takes him a few minutes each day.
Ritchey is one of nearly 550 social media volunteer ambassadors who help Cornellians stay connected and engaged with each other and their alma mater.
A marketing consultant based in West Chester, PA, Ritchey shares news out to his class and fraternity networks, links to business, career, or other areas of interest, and posts news and happenings from Cornell across Facebook, LinkedIn, and Twitter. He particularly likes to offer well-timed, relevant posts to targeted audiences, renew connections with long-lost friends, choose with whom he wants to communicate and when, and utilize a "level of spontaneity" that helps people quickly organize and make plans to meet.
"A significant portion of the content I share comes to me from other Cornellians. For larger university and campus-originated events and activities, I've also received great content covering Homecoming, Giving Day, Dragon Day, and Reunion. My friends, Alumni Affairs and Development, and other ambassadors make me look good!" he said.
Becoming part of CornellSOCIAL has increased his ability to do so.
"Connecting through CornellSOCIAL and utilizing its functionality to share even more easily across multiple social platforms has probably 'amped up' my content sharing without it taking any more time," he said.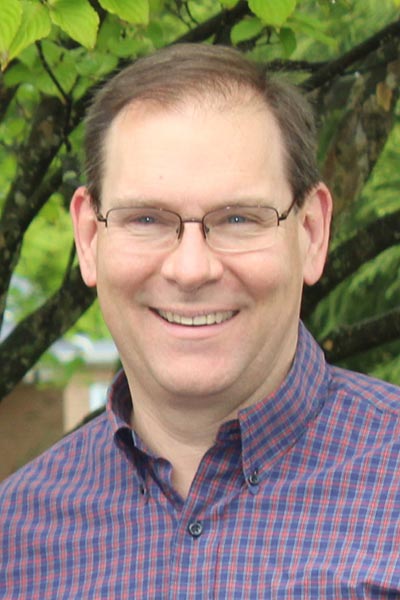 Andrew Gossen, executive director for digital in Alumni Affairs and Development, explains that, "CornellSOCIAL is our primary body of social media volunteers. We have 547 volunteers at this point who have a collective reach of 618,445 people. Since the initiative started in 2015, their efforts have produced over 1 million impressions on Facebook, Twitter, Instagram, and LinkedIn.
It's a tool that helps get key messages into areas of the Cornell community online that may not be reached with central e-mails.
"We like the program because it provides volunteers who spend lots of time online with a quick, easy, and effective way to engage their networks on behalf of Cornell," he said. "When we send a request for the volunteers to share content, the response is almost instantaneous. And that's the speed at which volunteering can happen in a digitally networked world."
Gossen wants to recruit more ambassadors. "We would like to see the group grow to 750," he said.
Ritchey's role as a social media ambassador is just one way he volunteers for Cornell. He leads the Adelphic Cornell Educational Fund, a scholarship and fellowship program established by the Alpha Delta Phi fraternity, and serves as a class officer and Cornell Alumni Admissions Ambassador. He is also a past member of the Cornell University Council.
For me, serving Cornell through social media is a way to stay connected to the place, the people, and the educational mission and to help others do the same. I cherish Cornell for what I gained in innumerable ways during my time in Ithaca and as an alumnus.
—Steven Ritchey '81
In fact, he recommends it.
"Being a social media ambassador is truly one of the easiest ways to connect with and support Cornell's engagement with alumni, expose some of the best of Cornell to potential students, and allow each of us to reconnect with college friends," he said. "It's really self-paced, with your own timing, and as much as you chose. Just as meaningful to me, it's a contribution that no one member is singularly responsible for—it's about the collective efforts of the ambassador team."