"A host of positive psychological changes inevitably will result from widespread economic security. The dignity of the individual will flourish when the decisions concerning his life are in his own hands, when he has the means to seek self-improvement." —Martin Luther King Jr., from his 1967 book Where Do We Go from Here: Chaos or Community?
During his years as a student at Cornell, Rodney A. Brooks '75 recognized the wealth gap between Black and white Americans—an awareness that grew over time. Through his work as a reporter in Asheville, North Carolina, and in Philadelphia, Rodney became increasingly interested in the power of financial literacy. This interest led him to become the first business editor of the Ashville Citizen Times, and to pursue and earn a certificate in financial planning from Georgetown University.
Rodney continued to expand his knowledge about retirement and personal finance issues, and his understanding of the underlying racial, wealth, and health disparities in this country.
"My own journey to financial literacy came from self-education and trial and error," he explains. "I made so many mistakes as a young man, including cashing out my 401(k) when I left jobs and not saving."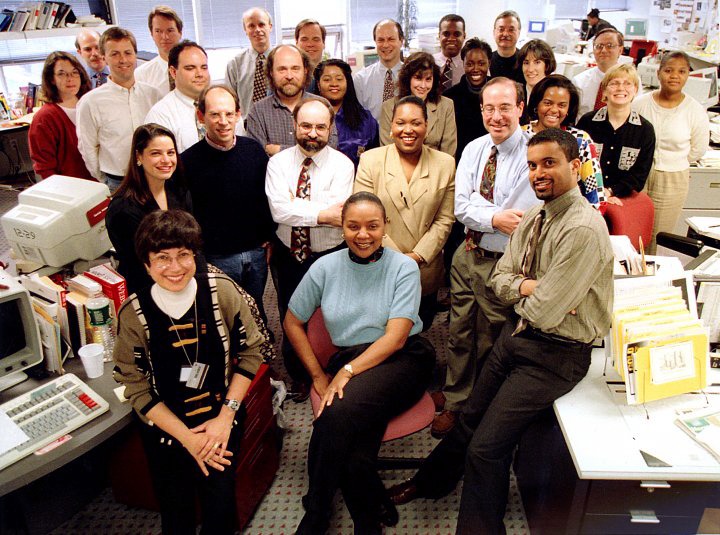 Rodney began working at USA TODAY in 1985 and stayed at the paper for the next 30 years, rising through the ranks to serve as deputy managing editor for personal finance. Towards the end of his time there, he began writing a column on retirement—which became one of the most popular columns on the newspaper's website. Later, he also wrote personal finance and retirement columns for The Washington Post, The Street.com, and U.S. News & World Report.
Over time, Rodney realized the magnitude and impact of the racial wealth gap in the U.S. According to a 2020 article by the Brookings Institution, the net worth of the average white family is $171,000—nearly ten times greater than that of the average Black family, estimated at $17,150.
Rodney recognized that many Black Americans did not understand the basics of investing and how to manage their investments to build wealth. "I felt it was my duty to educate young Black Americans about financial literacy and eventually write a book on the topic." Fixing the Racial Wealth Gap was published in September 2021, and is intended to share the knowledge Rodney has gained and help other Black Americans build generational wealth.
Being the first Black reporter
One of the biggest lessons I learned was the weight and the importance of being the first Black anything.
—Rodney A. Brooks '75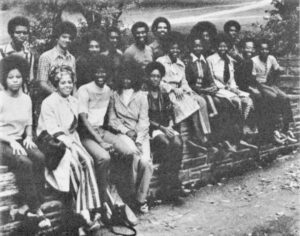 Rodney came to Cornell in fall 1971 to study journalism. The second youngest of five children, Rodney was the first and only one of his siblings to attend college. He regrets that his father, who died when he was 16, did not live to see him admitted to Cornell.
Rodney's writing career launched when Malcolm W. Applegate, the then-editor and publisher of the Ithaca Journal, visited one of his communications classes as a guest lecturer. After class, Rodney asked him about interning at the paper. He got the internship and when he graduated in 1975, Rodney accepted a job as a full-time reporter at the Journal. He was the paper's first Black reporter.
"When I began doing interviews in Ithaca's Black community, they all beamed with pride and did everything they could to help. They had never felt they had a voice in the media before," Rodney says. When he left the Journal, seven local Black and community organizations presented him with an award for his contributions to the Black community in Ithaca.
Talking about money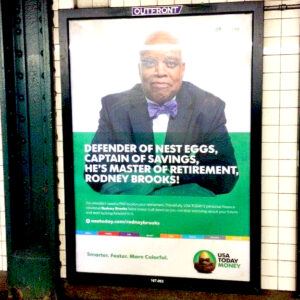 Rodney explains that the reasons for the racial wealth gap are deep-seated.
"America has this reputation as a place where anyone can be successful if they work hard," Rodney says. "But American history tells us that every time Black Americans achieved some level of success, it was taken or stolen from them by white mobs, governments on all levels, and institutions."
Rodney explains that the race riots in Tulsa, Oklahoma, were just one of many instances in which successful Black communities were devastated. "What many don't realize is that those race riots destroyed Black wealth in dozens and dozens of other cities," he says, "including major metropolitan cities like New York, Philadelphia, and Chicago."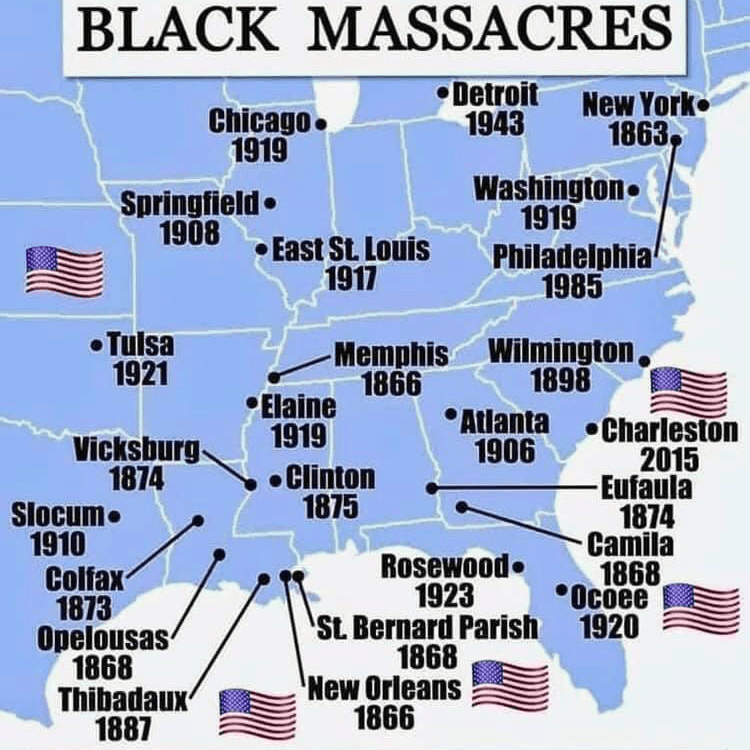 Rodney refers readers to the June 2021 Washington Post story, "Tulsa isn't the only race massacre you were never taught in school. Here are others." for dates and details about these riots.
The legacy of this sad history is that the racial wealth gap in this country is real and growing, Rodney says. He explains that Black Americans have come to distrust the financial system that has discriminated against them in the past by redlining their communities and denying bank loans. "Also, when you don't have much money in the first place, you tend to go towards the safer investments. For many that means real estate," he adds.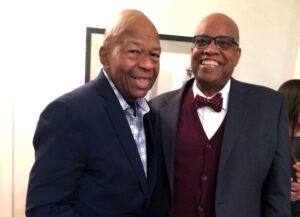 Rodney says one big challenge in his effort to change the status quo is the fact that many Black families simply don't talk about money. He wants Black families to move beyond this taboo and bring conversations about finances and investing to the forefront.
Rodney offers three key pieces of advice to Black Americans:
They should talk about how much they earn and how much they pay in bills to give their children a sense of how much things cost.
They should contribute more to their 401(k) retirement plans at work.
They should invest in the stock market and begin investing as soon as they get their first job.
Leaving a legacy
Rodney explains that Black Americans don't have a history of knowledge of financial instruments that they can pass down to their children. "The discussions that take place at dinner tables and family gatherings for white Americans just aren't happening among many Black families," he says.
Rodney says that, like he once did, many Black workers fail to recognize the importance of contributing to their retirement plans. "White workers in this country have nearly five times more invested in their 401(k) retirement plans than Black Americans," he says.
The importance of inheritances to the wealth position of white families is staggering.
—Rodney A. Brooks '75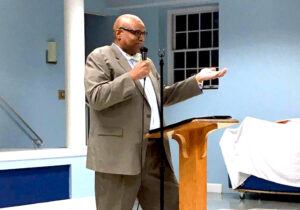 Rodney cites statistics from the Economic Policy Institute in his book: white families are twice as likely to receive an inheritance as Black families, and that inheritance is nearly three times as much.
According to Rodney, for American families that do have an inheritance, median white wealth is 7.5 times larger than for Black families. "At the median, an inheritance increases wealth by more than $100,000 for white families, but only by $4,000 for Black families," he explains.
Rodney believes that education is the key to bridging the country's racial wealth gap. "Black parents need to understand financial literacy before they can teach their children, but there are not enough programs to teach them what they need to know," he says, adding, "And they need to leave a legacy for their children, or the cycle will continue."
Changing the trajectory
Cornell can change the trajectory of students' lives, much as it did with mine.
—Rodney A. Brooks '75
Rodney believes that Cornell can play a role in educating students and helping to bridge the nation's wealth gap. "Financial literacy is not taught in most schools, especially in urban centers," he explains. He proposes that Cornell mandate basic financial literacy classes for all students—much like the requirement that all undergraduates pass the university's swim test. He also advocates for history classes that explore the underlying reasons for the racial wealth gap.
Rodney was inducted into the National Association of Black Journalists Hall of Fame on December 9, 2021. Watch Rodney's acceptance speech.
At the federal level, Rodney believes that the "Baby Bonds" program holds great promise. The program, proposed in a report by Duke University's William Darity and Ohio State University's Darrick Hamilton, would give every American child a $1,000 savings account at birth. "Morningstar, the financial services firm, says the Darity/Hamilton plan would cut America's racial wealth gap in half," Rodney says.
Legislation introduced by Senator Cory Booker (D-NJ) would allocate $1,000 into an interest-bearing account at birth—as proposed in the Darity/Hamilton plan. This would be followed by subsequent annual contributions of up to $2,000, through age 18. "Under Booker's plan, lower-income children would receive larger payments," Rodney explains. "The poorest children would have about $46,200 by age 18, while children of the wealthiest parents would have $1,700."
Learn more about Rodney A. Brooks, watch some of his past interviews with financial experts, and read some of his columns at https://rodneyabrooks.com.