George Scangos '70 is CEO of Biogen and chair of the Pharmaceutical Research and Manufacturers of America. This year, he is the recipient of Cornell University's Robert S. Hatfield Fellowship in Economic Education—one of the highest honors the university gives to individuals from the corporate sector. On October 27, Scangos will visit the Ithaca campus to meet with students and faculty and to deliver a public lecture. In this Q&A, he shares thoughts and experiences in advance of his visit.
What motivates you to stay connected with academia and with Cornell?
I started my career as an academic. I was on thefaculty of Johns Hopkins and I stayed there for several years. Even when I left, I retained an appointment as adjunct professor. Also, my wife is an academic and so are a lot of my friends, and I have great appreciation for the value that the US academic enterprise brings to the world.
I love what academia contributes—Cornell, in particular, which is near and dear to my heart. My career and my interests were shaped by my experiences there, and I owe the institution a great debt. Cornell made a big difference in my life.
When I was chosen for the Hatfield Fellowship, I was very honored, and I relished the opportunity to come back, meet more people, and spend a little time on campus.
What do you miss the most about being at Cornell?
Definitely not the winters … I'd say the food trucks. [Laughs.] But, to give a serious answer, Cornell's intellectual environment is great. I also miss the students. When I started teaching, I loved the interaction with students, especially smart motivated students who are interested and really want to learn. There are a lot of people like that at Cornell.
In the late 70s, doing your postdoctoral work with Frank Ruddle at Yale, you were part of a team that created the first transgenic mouse. Since then, you've witnessed and participated in major innovations in the biotech and pharmaceutical fields. What's your forecast for the next big thing in biotech?
I think there are a number of next big things in biotech. Let me quickly give three:
The first is neurological disease breakthroughs. We've made a lot of tremendous progress with other diseases. Cancer therapy has advanced dramatically. AIDS has become a chronic disease now. Hepatitis C is curable. But neurological diseases—including Alzheimer's, Parkinson's Disease, and ALS—are treated sub-optimally, and I think we'll see really good therapies for them in the next few years.
Second, Gene therapy is an interesting new therapeutic modality. Initial waves of enthusiasm for gene therapy have faded because of safety issues, but my hope is for new technologies to reduce those issues and to transform care and treatment for a lot of diseases.
The third is RNA-based drugs. I think we're going to see more innovations in drugs that up until now have been either organic molecules or proteins. These new RNA-based drugs will expand the number of things we can do. We're at an age when we're going to see a lot of advances.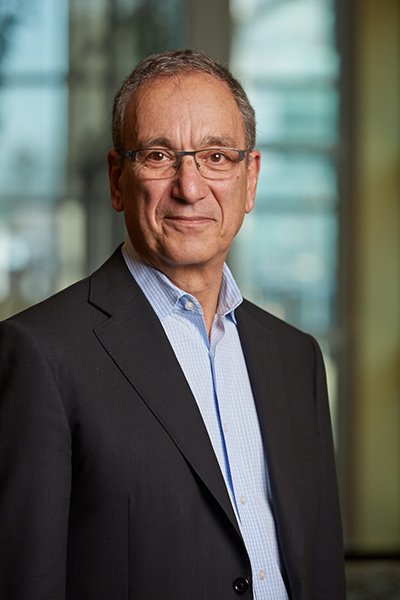 As the 34th Hatfield Fellow, you are going to deliver a public lecture on October 27 titled "Shareholder Value and Drug Discovery—Balancing Science, Patients, and Wall Street." How do you see the relationship between innovation and business?
Our business is completely based on innovation. Biogen, for example, is a company that brings new medicines to patients. We discover and develop drugs. We manufacture and we sell them. There's innovation in all of those areas.
The reality is that other companies could manufacture and sell our drugs, but the reason we exist is to do cutting-edge research and medicine and to bring drugs that solve critical unanswered needs. If we don't innovate, we won't have a business.
For Cornell alumni and current students who want to establish themselves in the field of biotech, what's your greatest advice for a long and successful career?
Stay healthy. [Laughs.] But seriously, to be successful, you obviously have to be good at what you do. And to be good at what you do, you have to be passionate about what you do. You have to care about it, and your work has to be a vocation. You have to get up in the morning and say to yourself, "Oh, boy. It's time to go to work!"
I also want to say there's room in biotechnology companies for all kinds of people. Obviously, the heart of what we do is science and medicine. But, if you look at it broadly, we do three big sets of activities: We discover and develop drugs; we manufacture them; and then we deliver them to patients. Apart from these activities, we have sales and marketing, finance, and legal areas. So, no matter what one's career interests may be, there's a lot of opportunity in biotech.
What keeps you going?
The excitement. There's so much to do, so much need in the world, and so many people who have diseases that are poorly treated.
And the science is incredibly interesting. To work in the field, doing innovative science and collaborating with really good people with the purpose of bringing better treatments to patients who really need them … for me, it doesn't get better than that. It's interesting work for a great purpose.