In honor of Virtual Reunion 2021, we asked Cornellians to share their favorite Big Red moments.
From a young man raised in the ghettos of Uganda celebrating his acceptance to a Cornell PhD program, to a 97-year-old alumnus lecturing in an ILR course he helped create, your stories moved us.
The connections you have to Cornell span decades and geographies—bringing together current students, recent graduates, seasoned professionals, generations of families, and networks of colleagues and friends into a vibrant, lifelong community.
We hope you enjoy these inspiring stories we crowd-sourced from you, our Cornell family!
Just like Disneyland: by Renata Geer '82
Renata Geer '82 with her children Lukas and Maya in Fall Creek gorge during a 2010 visit to campus

"I wanted to let Cornell know just what an impact four years had on my subsequent 40 years." —Renata Geer '82
Renata Geer's parents immigrated to Buffalo, NY after their liberation from forced labor camps in Poland at the end of WWII. Her parents were not native English speakers, and Renata says they struggled to establish themselves in the U.S. She says that her own experience in public high school left her feeling "unprepared for some steps in the educational journey," with "less than stellar" SAT scores and few extracurricular activities.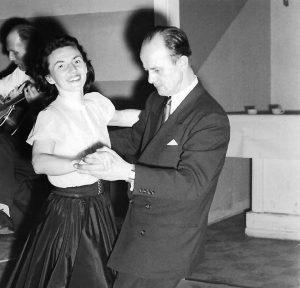 Cornell's College of Agriculture and Life Sciences accepted Renata in 1978. "Cornell welcomed socioeconomic diversity decades before it became a popular topic of public discussion," Renata says. "I was—and always will be—grateful for the faith that Cornell had in me and for the foundation of knowledge and skills that my Cornell education gave me," she adds.
That foundation helped Renata launch a successful career at the National Center for Biotechnology Information, where she made enduring contributions to the fields of medical librarianship and bioinformatics. "The investment Cornell made in my education has helped me support myself and my family, and provide a safety net for my parents as they aged," Renata says.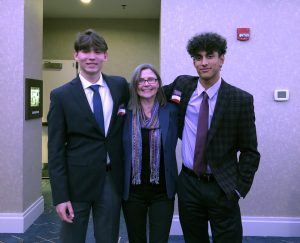 "It would be difficult to list the many exceptional professors who taught me at Cornell and the lasting impact they've had, and continue to have," she says. One who stands out is her advisor, Dr. Verne Rockcastle, whom she describes as "a brilliant professor who demonstrated how to teach complex scientific concepts in an exceptionally clear and engaging way."
Renata still recalls Dr. Rockcastle's unit on photography, which covered the full process—starting with building a simple camera through developing and printing photos. Along the way, he incorporated a wide range of physics and chemistry concepts. Renata shares this recollection:
Learning to love learning

Renata's daughter Maya meets Ezra Cornell.

"The first camera he had us make was a simple black cardboard box with a tiny hole in the front and a piece of black and white film on the inside of the back wall. Dr. Rockcastle explained the optics concepts that enabled us to capture an image through a tiny hole without a lens. We then progressed to learning about the parts of a 35mm camera, and he described the optics and mathematical formulas behind the camera's controls and settings, such as the relationship between aperture and depth of field. We also learned the chemical and physical processes by which 35mm black and white film captures an image. After hand rolling 35 mm film from bulk rolls into smaller cartridges, then taking photos, developing the film, and hanging it in the darkroom to dry, we used the enlarger to make prints and to refine the composition and lighting along the way.

So, our exposure to photography ran the spectrum from the beginning of the process to the end. I was hooked, and if anyone couldn't find me in those years, they knew I was probably in the darkroom!"
Over the years, Renata and her family have visited Cornell a few times. In the summer of 2014, they spent a few hours with Dr. Rockcastle and his wife, Madeline. "Even in his last year of life, he had the same spark in his eyes that was his trademark," she says. "We talked and reminisced, and I will always treasure the memory of him playing the harmonica as we sat together. As a person, he was adventurous, athletic, fun, radiated positive energy, both in the class and in his life outside. He modeled how to life a full life, and inspired others to do the same."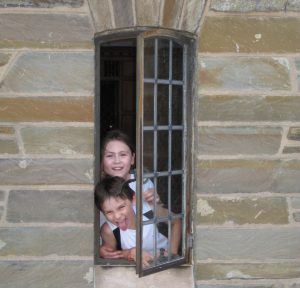 Renata says that their campus visits were motivated by a desire to "give my kids a taste of an educational setting that was more open and expansive" than their K-12 schools. "We also wanted them to see the many fun experiences that are available in such a setting," she adds. Renata and her family enjoyed running on the track and climbing the stairs at Schoellkopf Field, watching hockey practice in Lynah Rink, lunch at the Straight, ice cream in Stocking Hall, crossing the suspension bridge to explore Fall Creek gorge, and climbing McGraw Tower to hear and see the chimes.
When asked how they like Cornell, her kids replied, "It was awesome! It's like Disney World!" Renata shares that these visits also "planted a seed of excitement about the educational experience," adding that "the kids' impression of the adventures available in higher education, especially at Cornell, were not too far off."
Immensely grateful: Daniel Mwesigwa, PhD student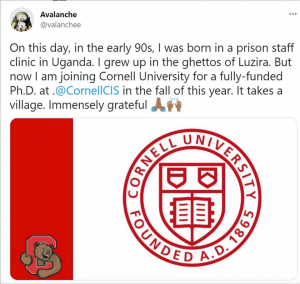 Daniel Mwesigwa will begin a PhD program in Cornell Bowers College of Computing and Information Science in fall 2021. He is currently finishing his master's program at the University of Antwerp in Belgium and, he says, "dutifully working around the clock" to complete his master's dissertation and fulfill visa and international student requirements.
"I chose Cornell CIS because of its rich and interdisciplinary approach to research," Daniel explains. "For someone who wears multiple hats, Cornell CIS provides a sufficient range of options at the intersection of computer science, applied statistics, and social science."
Cornell CIS gives PhD students the option to minor in a field outside their main concentration, which Daniel says was a critical factor in his decision, but is "a rare find in the academy."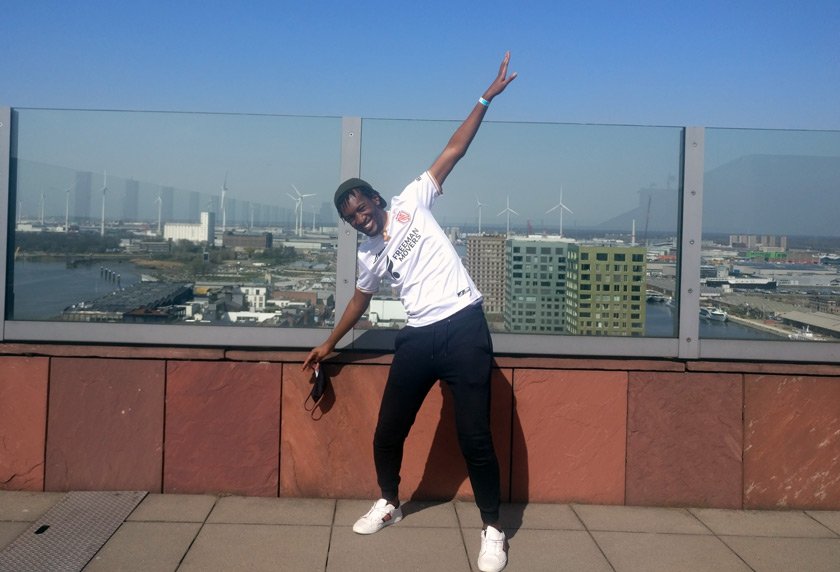 Congratulations to Daniel on your first (of what we hope will be many) memorable and life-changing Cornell moments!
So much to love: Bobbie Horowitz '61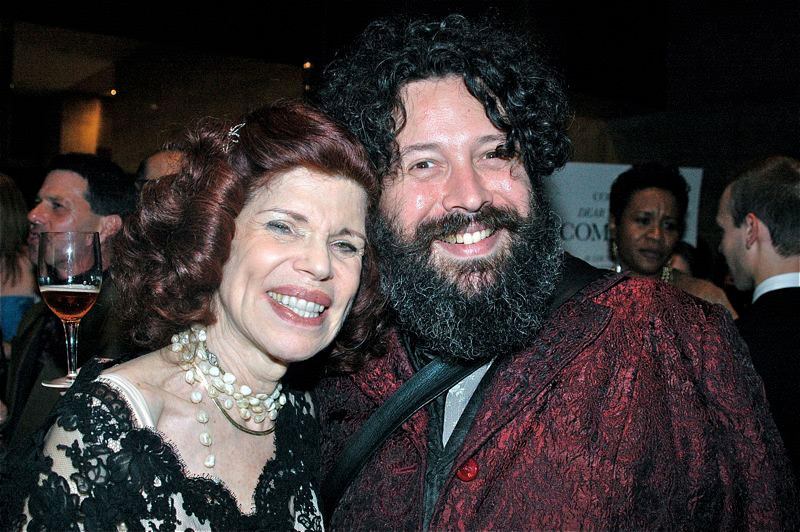 Bobbie Horowitz '61 recently celebrated her 60th Cornell Reunion. When asked what she loved most about her alma mater, she replies,
I loved my classmates.
I loved the beautiful campus.
I loved almost everyone on the faculty of the ILR School.
I loved the subject matter—especially the human relations courses.
I loved the classes I took in the College of Arts and Sciences.
Bobbie's fondest memories are of the time she spent with her roommate Lynda (Psackie) Loberg '61 and with her sorority sisters at Sigma Delta Tau (SDT). "I'm still in touch with her and all my SDT friends," Bobbie says. Like many Cornell students, Bobbie also enjoyed having drinks with friends at Zinck's and attending fraternity parties.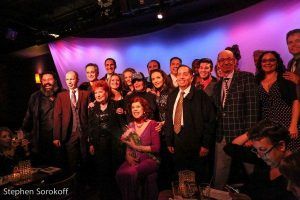 After graduation, Bobbie moved to NYC. She has lived in her current apartment in Manhattan for the past 23 years, and, she says, "I love Manhattan."
Bobbie launched a successful career in entertainment when her son, David, turned six. Bobbie is an author, songwriter, performer, and producer, and she's won several awards in the cabaret industry. She donated several copies of her 2015 book, Fit and Fabulous from Fifty Forward! to the Cornell Library. She's also a licensed image consultant, and, since the start of the pandemic, she's been leading client workshops and performing on Zoom.
Just before the pandemic, Bobbie began working on the book and lyrics for a new musical called "Yes! Universe."
"The theme of the musical is that the third planet from a star in a certain solar system in a certain galaxy has distorted what is a natural component of everything living that we call 'love,'" Bobbie says. "It has to be restored," she explains, adding, "Shhh … and it shall be!"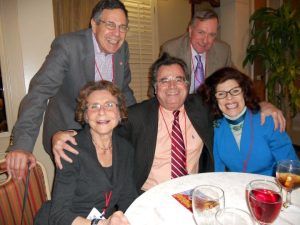 Bobbie is now searching for the right composer to write the score. "I know many of the great composers and have, thankfully, worked with some of them already," she says.
An important part of Bobbie's busy life is taking time to keep in touch with her Big Red family, through Cornell emails and websites. Angie Giammarino, associate director of marketing and messaging for Alumni Affairs, helps respond to emails from Cornell alumni. "Bobbie writes into the inbox sometimes," Angie says, "and she is THE BEST! LOVE HER!"
Centenarian and engaged Cornellian: Harold Oaklander '52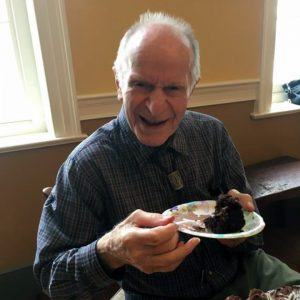 On August 20, 2021, Harold Oaklander '52 will celebrate his 100th birthday at his family home on the west bank of the Hudson River. Harold will be joined by his four children, four grandchildren, extended family, friends, and colleagues.
"We anticipate quite a crowd," says Harold's daughter, Christine Isabelle Oaklander '81. Harold is looking forward to his party and his cake. "Growing up, when my sister or I baked a cake for supper, he would have a slice at breakfast, too. For a while we even had a cake recipe named after him!" Christine says.
Harold is the proud patriarch of a multigenerational Cornell family: both his daughters, Christine '81 and Anne Louise Oaklander '80, and two of his grandchildren, Daniel Klein '11 and Connor Oaklander '24 are Cornellians.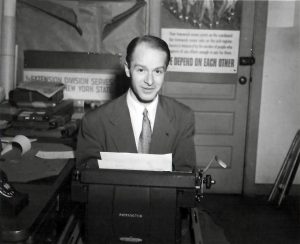 Harold was a member of the fourth class to graduate from the newly founded School of Industrial and Labor Relations. He fondly recalls ILR Professor and co-founder Maurice Neufeld, whom he describes as "highly stimulating and informative. Fellow student Chris Argyris PhD '51 encouraged Harold to enroll in the master's program in industrial administration at Yale University. He went on to earn a PhD at Columbia University and began a long career as a faculty member at Pace University's Lubin School of Business, where he served as Associate Dean and founder of the Executive MBA program.
Harold was keenly interested in the topic of unemployment in the U.S. In 2017, when he was 96 years old, Harold met with leaders in the ILR School to help launch a new course, The Fight Against Unemployment: Advocacy and Policy. In May 2018, at the age of 97, Harold lectured students in the class, which the Cornell Sun claims "may be the only for-credit university class on U.S. unemployment." The course is now in its fourth year.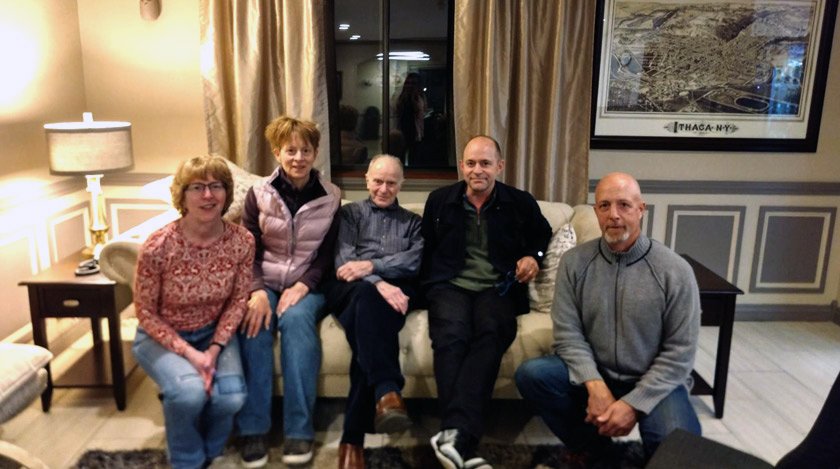 "Dad has always been a charismatic and passionate speaker, both professionally and personally," Christine says, adding, "he continues to engage with the topic of unemployment and to keep connected with Cornell."
In 2003, when he was in his 80s, he established the Harold Oaklander Public Interest Fellowship (PIF) at Cornell. Oaklander fellows work on behalf of low-income clients faced with legal issues related to unemployment, such as an unfair denial of unemployment insurance benefits, discriminatory layoff, or hiring bias against the unemployed.
"It is mind-boggling to think of someone Dad's age still doing such intellectually stimulating and humanitarian activities," Christine remarks. She says that Harold enjoys historic restoration of his Dutch farmhouse, reading The New York Times daily, and keeping up with the latest news. He is also looking forward to returning to campus to visit his grandson Connor, who will be entering his second year in the College of Arts and Sciences. We look forward to welcoming Harold back to campus soon.
A good neighbor: Firoza Zanoni '97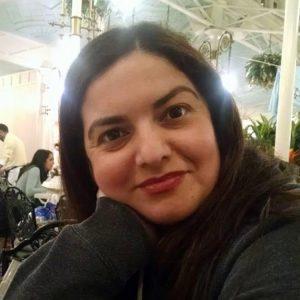 Firoza Zanoni '97 studied Natural Resources in the College of Agriculture and Life Sciences. During school breaks, Firoza interned with Cornell University Cooperative Extension (CCE) NYC.
In the summer of her junior year, Firoza's CCE-NYC internship involved teaching environmental science to approximately 30 middle school students in the Highbridge section of the Bronx. "I taught the students concepts related to recycling (reduce-reuse-recycle), and we helped to beautify the neighborhood by planting flowers and helping out at the community garden," she says.
She and the students also took field trips, including one memorable visit with CCE Associate Phil Warner, who taught the students about hydroponics and aquaponics. "It was obvious that Phil was passionate about hydroponics," Firoza recalls. "He loved teaching. He also wore a bow tie every day and was committed to the young students of NYC, especially the underserved," she adds.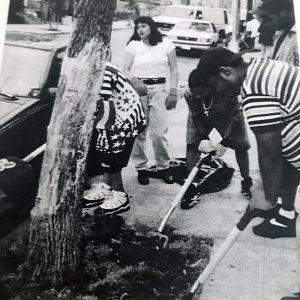 That summer, Firoza's CCE-NYC mentors included her in various focus groups, so that she could better understand the needs of the community and how best to serve community members. "They instilled in me the importance of creating a bond with the community," Firoza says. "I learned important communication and management skills that have helped me throughout my career," she adds.
Firoza grew up in Queens and she now lives in Long Island, NY, where she works at Brookhaven National Laboratory (BNL) as the Manager of the Environment, Safety, and Health Representatives in the Safety & Health Services Division. BNL is part of the Department of Energy.
"As an institution, we are committed to our neighbors," Firoza says. BNL hosts career days for local high school students, STEM educational programs, and school visits at their onsite science museum.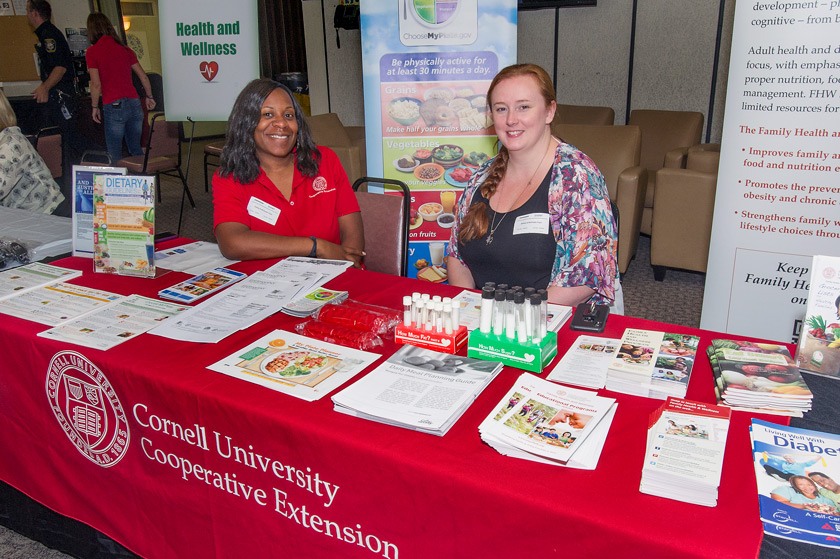 Firoza maintains her long relationship with CCE through her work at the lab. Several years ago, she introduced the services and programs of CCE-Suffolk County to her supervisors at BNL, and the lab has since partnered with CCE on various family and health-related programs.
Firoza keeps her personal Cornell connections alive through Facebook and LinkedIn. "I am also a Cornell Alumni Admissions Ambassador Network (CAAAN) volunteer and have participated in events through the Cornell Club of Long Island," she adds.
Home builder: Alex Villagomez '03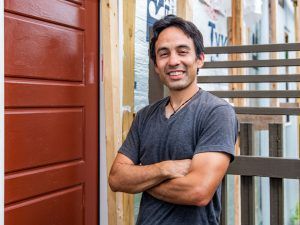 "Walking out of Rockefeller Hall with a terrible grade on my Physics: Electricity and Magnetism exam was a humbling experience that I still recall to this day," says Alex Villagomez '03, who studied civil engineering at Cornell. Alex recognized that he needed to use all of the support resources available to him and learn to study more effectively. He also learned a larger life lesson: "Cornell taught me that all the things worth achieving in this world take time and dedication," Alex says.
When he graduated in 2003, he was honored that his family drove to Ithaca to attend the ceremony. "Having all my family drive cross-country from Texas to attend my graduation was a high point," he says, adding, "especially since this was the only time they visited me during college."
After graduation, Alex spent eight years working for structural engineering firms in NYC. Hoping to improve his Spanish speaking and writing skills, he then enrolled in classes at a university in Guanajuato, México for a year. "This was one of the best experiences ever! ¡Sí se puede!" he says.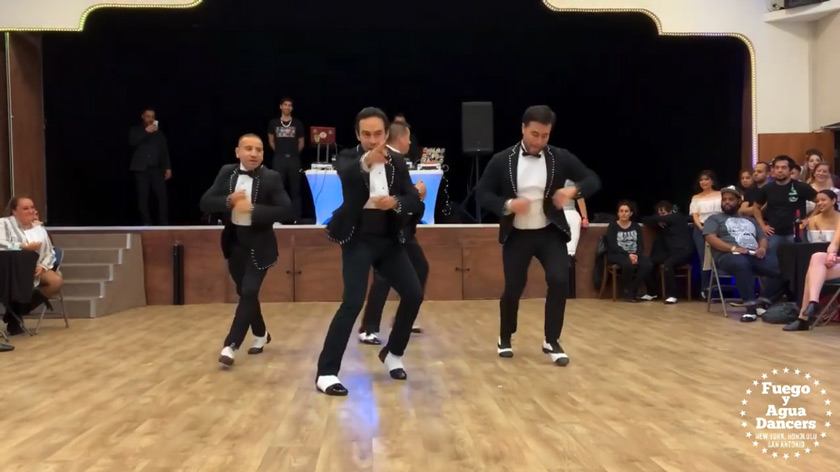 He has now returned to his hometown of San Antonio, Texas, where has been designing and building his own home. "When I started, my father had just passed away," Alex says. "I knew the best way to honor his legacy was to utilize some of the skills he had taught me. As I understood it at the time, Cornell taught my mind, and my father taught my hands."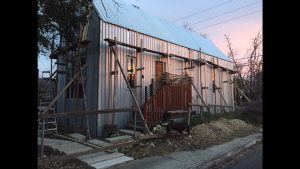 Alex also works for an engineering firm in San Antonio. "It's been a great continuation of my career," he says, adding, "They work on amazing projects, and I'm happy I can contribute to the San Antonio landscape."
Alex named his house after a dear friend from Ithaca, NY. His sister, Michelle Villagomez '00, keeps Alex connected to his Big Red family in Texas. He keeps in touch with other Cornell friends via phone and occasionally tunes in to online offerings from Cornell Adult University. "That makes me feel like I'm back in the halls of Cornell," he says.
Published! Christine DeCarlo PhD '11
Christine DeCarlo PhD '11

"I really became fascinated with the disease in terms of what wasn't known." —Christine DeCarlo PhD '11
Christine DeCarlo PhD '11 started her doctoral studies in zoology in the College of Veterinary Medicine in fall 2007. In the first year of her doctoral program, she was required to do two lab rotations. On the first day of her second lab rotation, she was offered the opportunity to do research on West Nile virus (WNV), the leading cause of mosquito-borne illness in the continental U.S. The postdoctoral associate who had been working on the WNV project was leaving Cornell to accept a position in Ireland, creating an opening for Christine to take over this NIH-funded research.
As a horse owner and equine enthusiast, Christine initially thought she would pursue horse-related research. But she soon learned that horses and humans are both dead-end hosts for WNV, meaning that they can contract the disease, but can't spread it. She became curious about secondary means of transmission of the virus. "WNV was novel to the U.S. until 1999, when it appeared in New York City," Christine says. "I did nothing but read and do field work (mostly trapping mosquitoes) before I did anything in the lab," she adds.
Christine appreciated the way she was treated in the lab, "like a person with the scientific skills and mind to accomplish something that someone with many more years of experience initially had been assigned to," she says. She also appreciated how supportive Cornell faculty members were, encouraging her to refine and edit her research for publication. "They were very helpful, even after I graduated," she says.
Soon after graduating, Christine published three papers on different aspects of her WNV research in the journals Zoonoses and Public Health, Vector-Bourne and Zoonotic Diseases, and the Journal of the American Mosquito Control Association. "It felt good to finally fulfill expectations of the degree," she says, "but It was also a bit sad, as it was the end of my research at Cornell."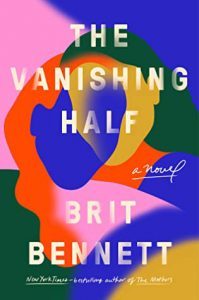 Christine keeps her connection to her alma mater alive by participating in online events, such as the recent Earth Day event, "Verdant Views: Global Climate Stories," hosted by Cornell Botanic Gardens. She also enjoys reading and discussing The Vanishing Half with the new Big Red Reads Book Club.
"They picked a very provocative book to start," she says. "I really like 'talking' to other Cornellians by reading and responding to the comments they post online. It's a bit like email and social media combined. You can respond in your own time, and I think this approach allows for more flexibility for participants," she adds.