Folk musician Peter Yarrow '59 played solo during his Reunion 2019 concert, but his voice was not the only one filling Call Auditorium, not by a long shot.
The crowd joined Yarrow, formerly a member of the trio Peter, Paul and Mary, in several familiar tunes from the 1960s. The hour-long sing-along was based on the same theme that has driven his career: using music to make the world a better place.
"I've still got a hammer and I've still got a bell," he said during the concert, echoing the lyrics of "If I had Hammer," by Pete Seeger, which Peter, Paul and Mary performed. "I've still got a song to sing all over this land."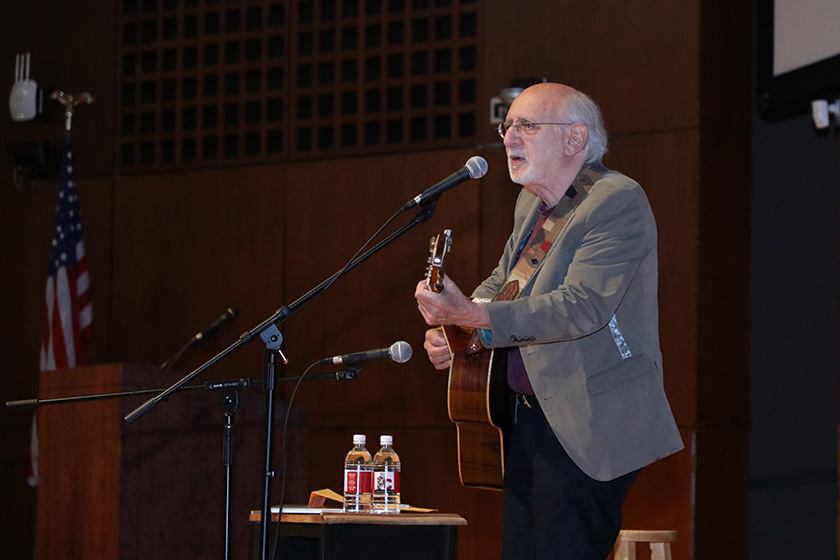 Hundreds of voices joined him for that song, and for "Blowing in the Wind," "The Children are Listening," and "Leaving on a Jet Plane." For this last number, audience members put their arms around each other and swayed to the chorus.
"Every time I hear this song, I hear not just the hope, but the manifestation of what's in our hearts," said Yarrow. "This is a tool that builds community."
Many in the audience were classmates and recalled the atmosphere on campus that made the American Folk Literature course taught by professor Harold Thompson in the late 1950s popular among students; folk music performances and sing-alongs were part of every class. Students sometimes brought dates to the class.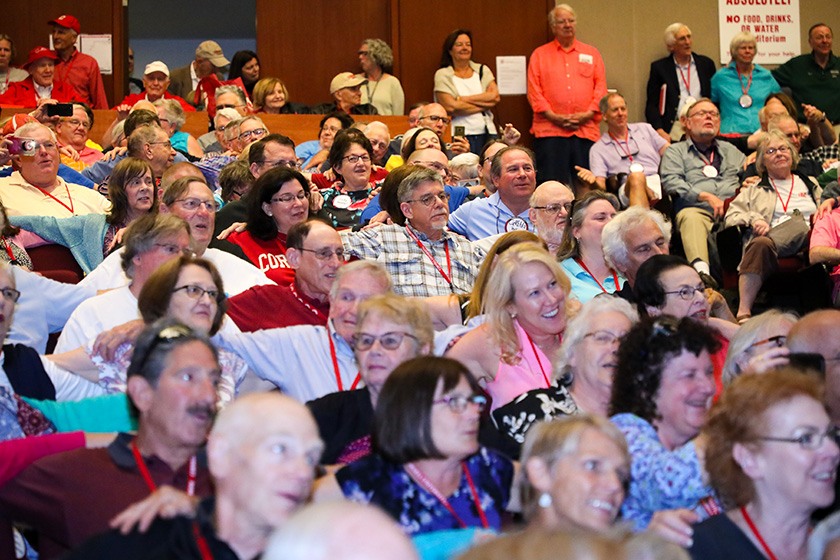 "I remember romping and stomping," said Charles Carpenter '59.
Tamara Livingston Weintraub '59 said she felt "mobilized" after the performance.
"You can see that the spirit is in these people," she said. "Cornell imbued us with a sense of justice."