In honor of Valentine's Day, we asked alumni to tell us about their pandemic pets—furry new additions who joined their Cornell families during the past year.
Since the start of the pandemic, many folks have taken advantage of their extended time at home to adopt a new pet. Shelter Animals Count, a nonprofit that tracks nearly 1,500 rescue organizations across the country, recorded 26,000 more rescue adoptions in 2020 than in 2019—a rise of about 19 percent. Participating shelters reported that many adopters said that the timing was perfect for welcoming a warm and fuzzy companion into their homes, and for training and bonding with their new pets.
When you can see him and hug him, he is the fluffiest, sweetest, most lovable creature!
—Laurie Gibson Lindberg '79, Annandale, VA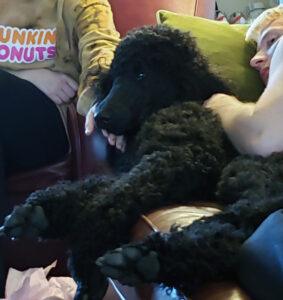 Several Cornellians reached out to share photos of their newest family members, who have filled their homes with smiles, cuddles, and surprises over the course of the last year. We hope sharing a few of these pandemic pet stories and photos spreads the spirit of love, and that you enjoy them as much as we have!
Scroll through our Pandemic Pet Picture Gallery!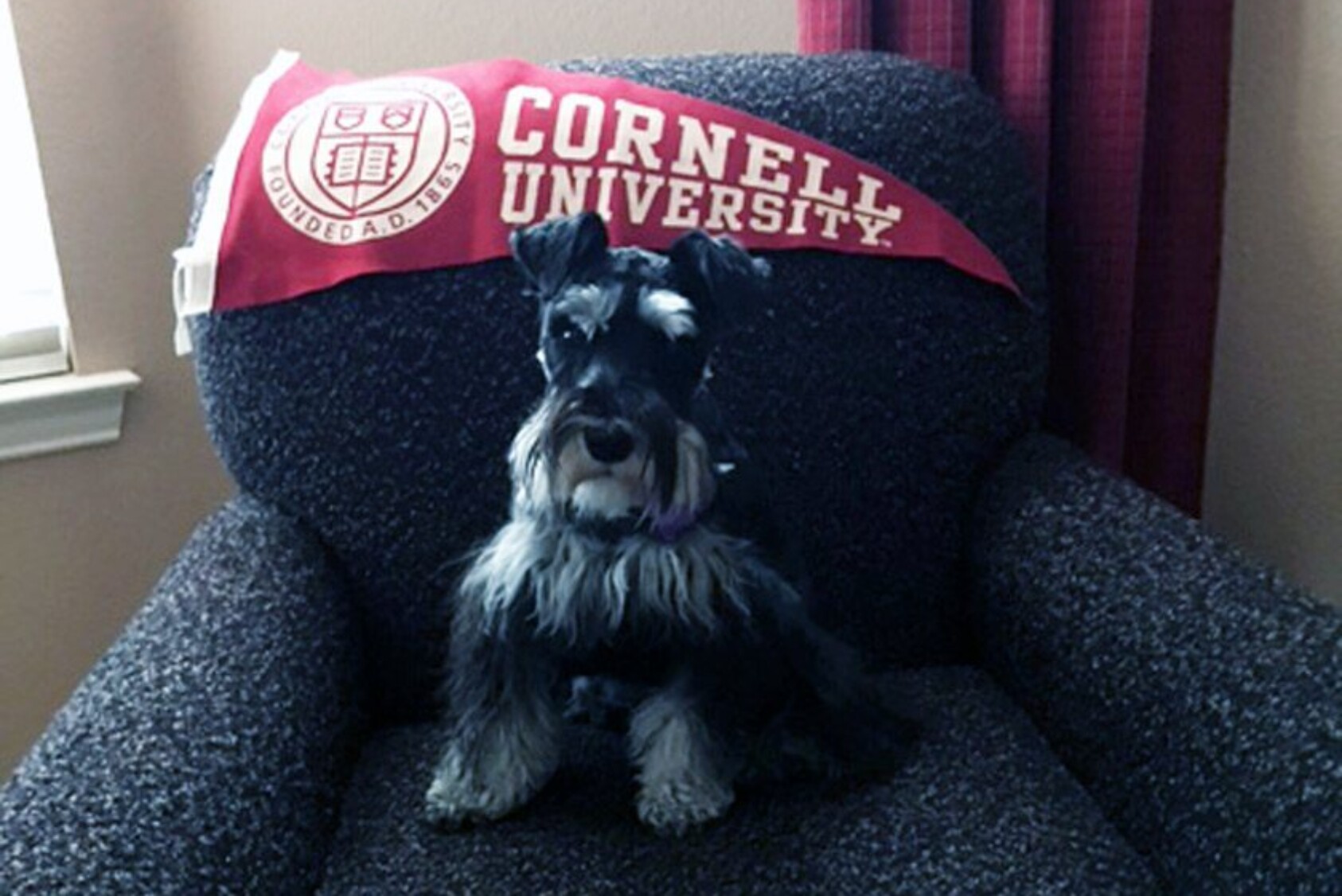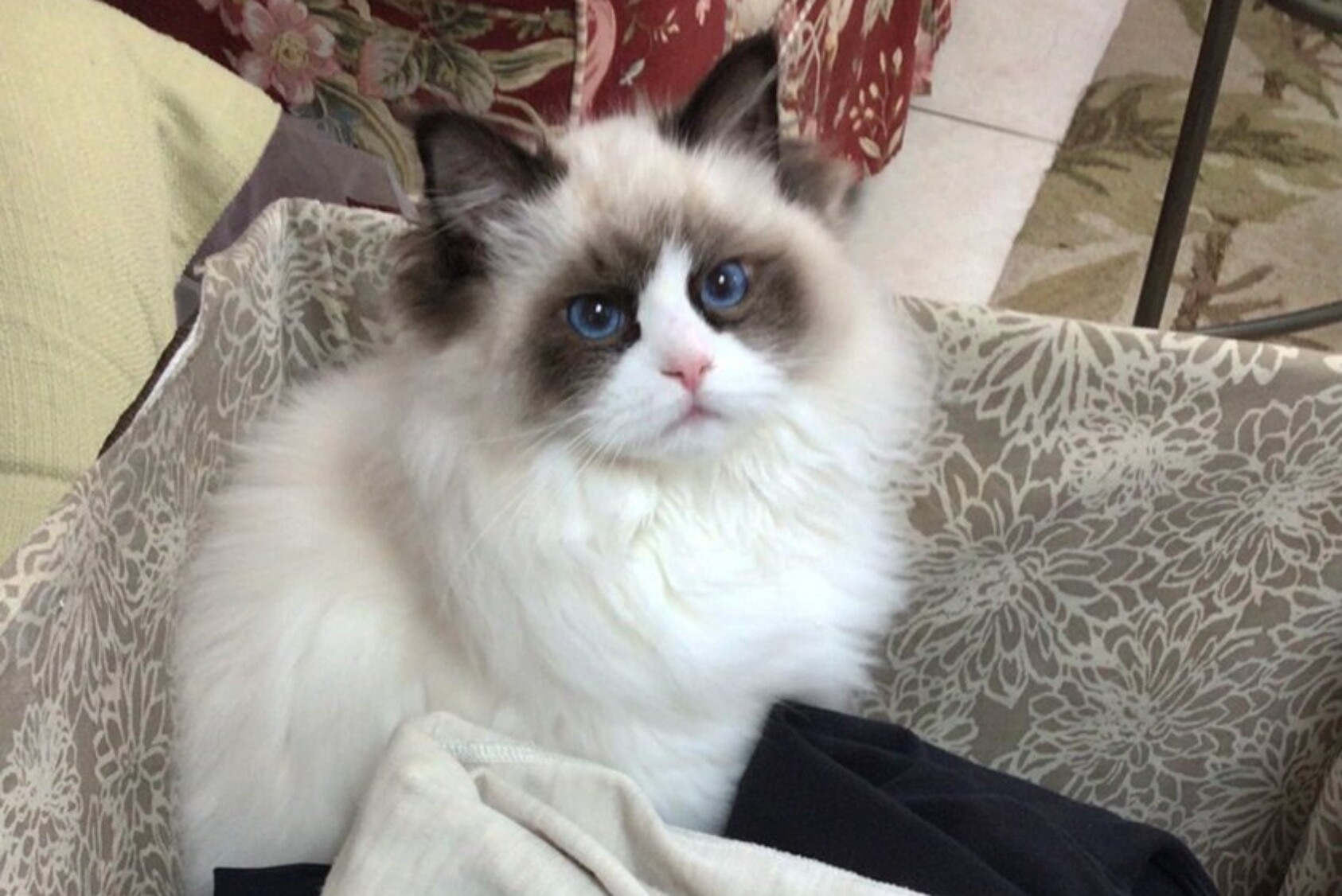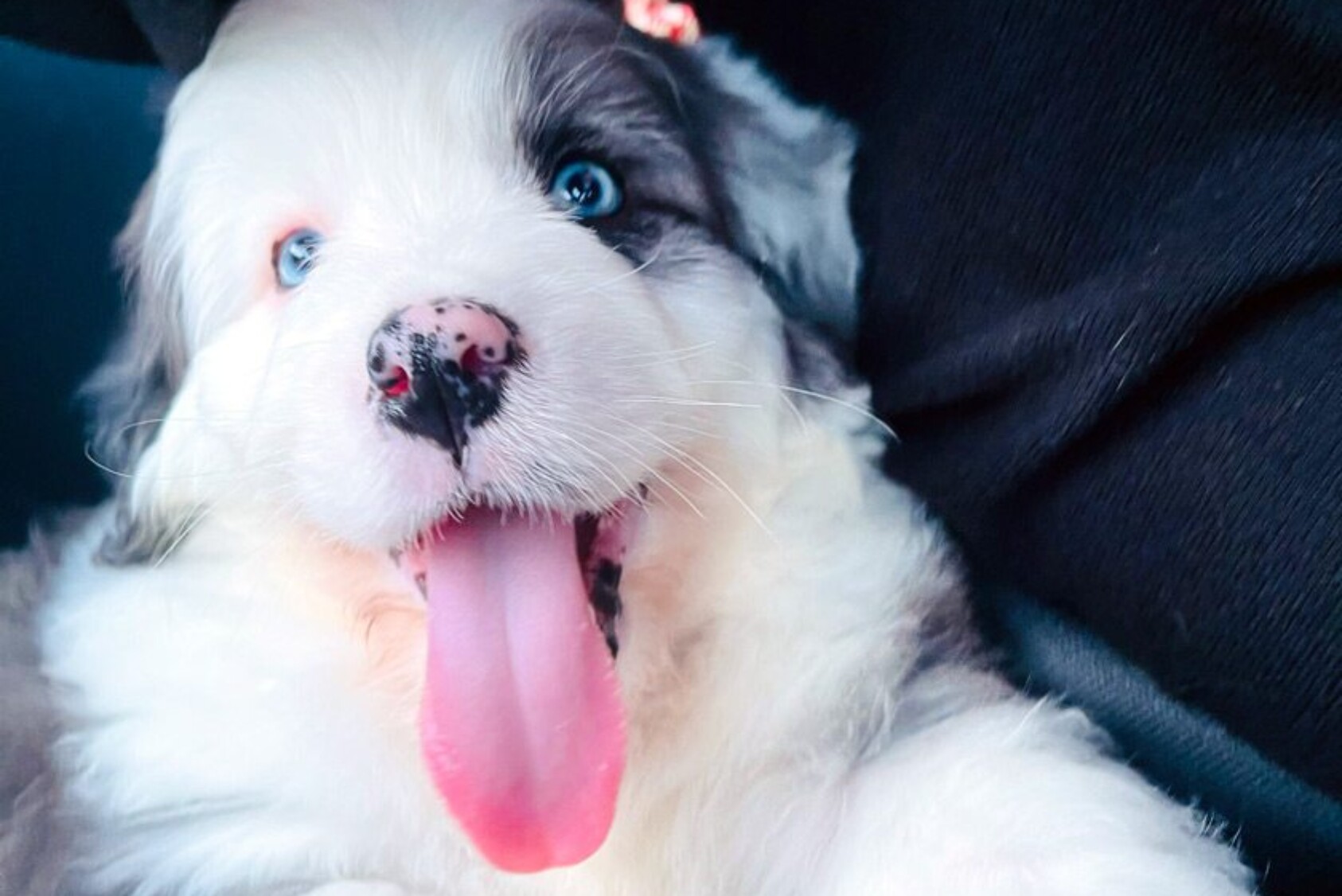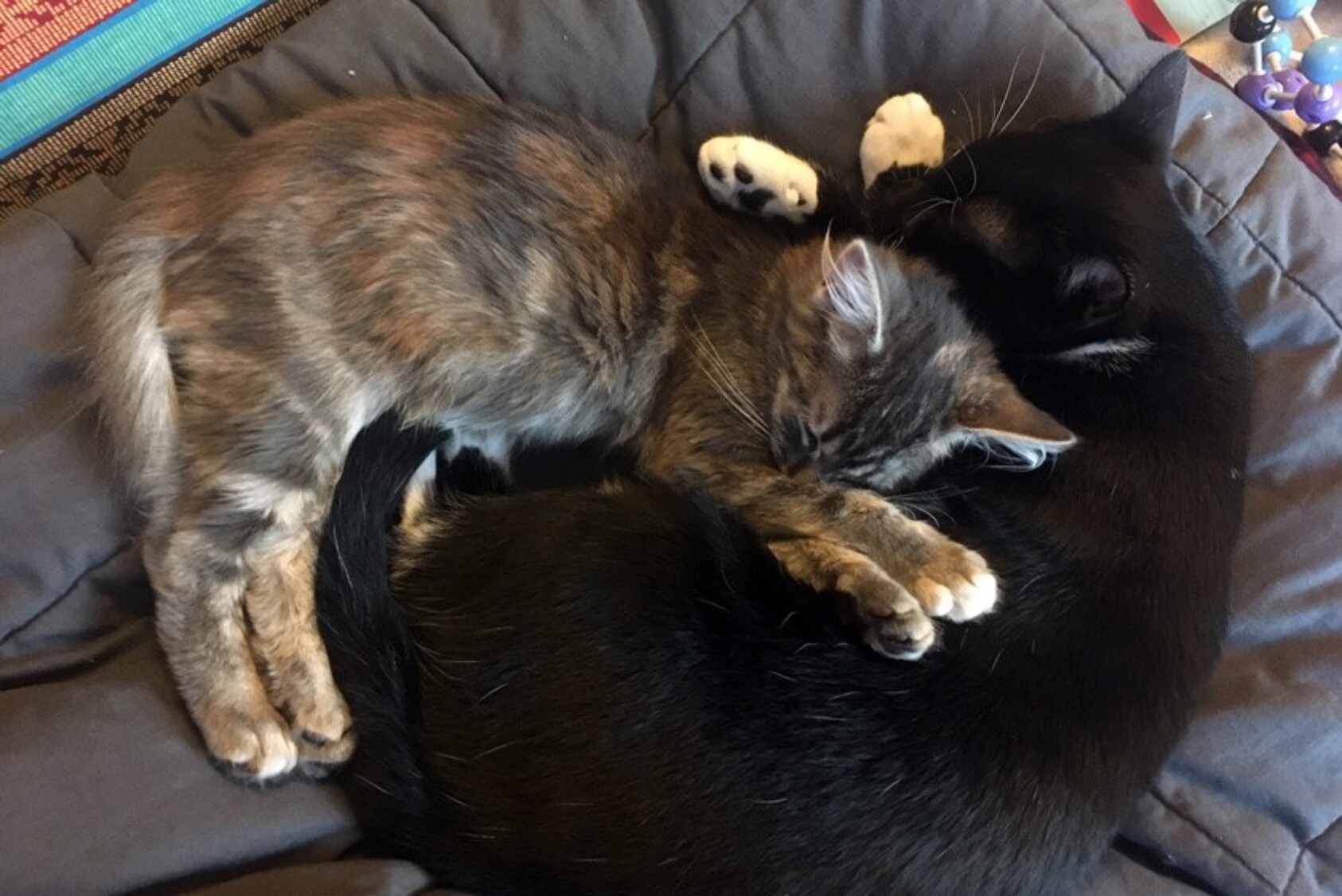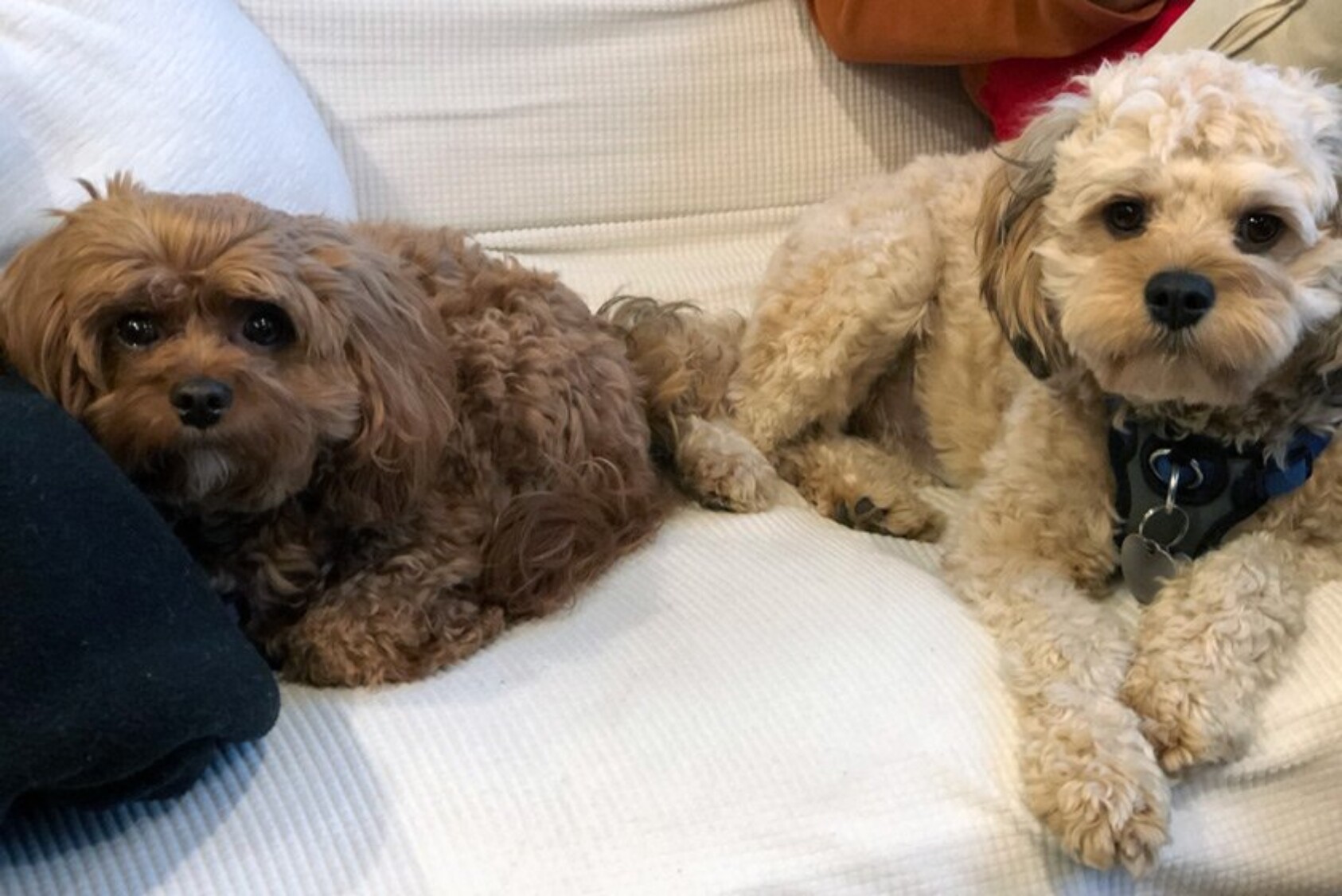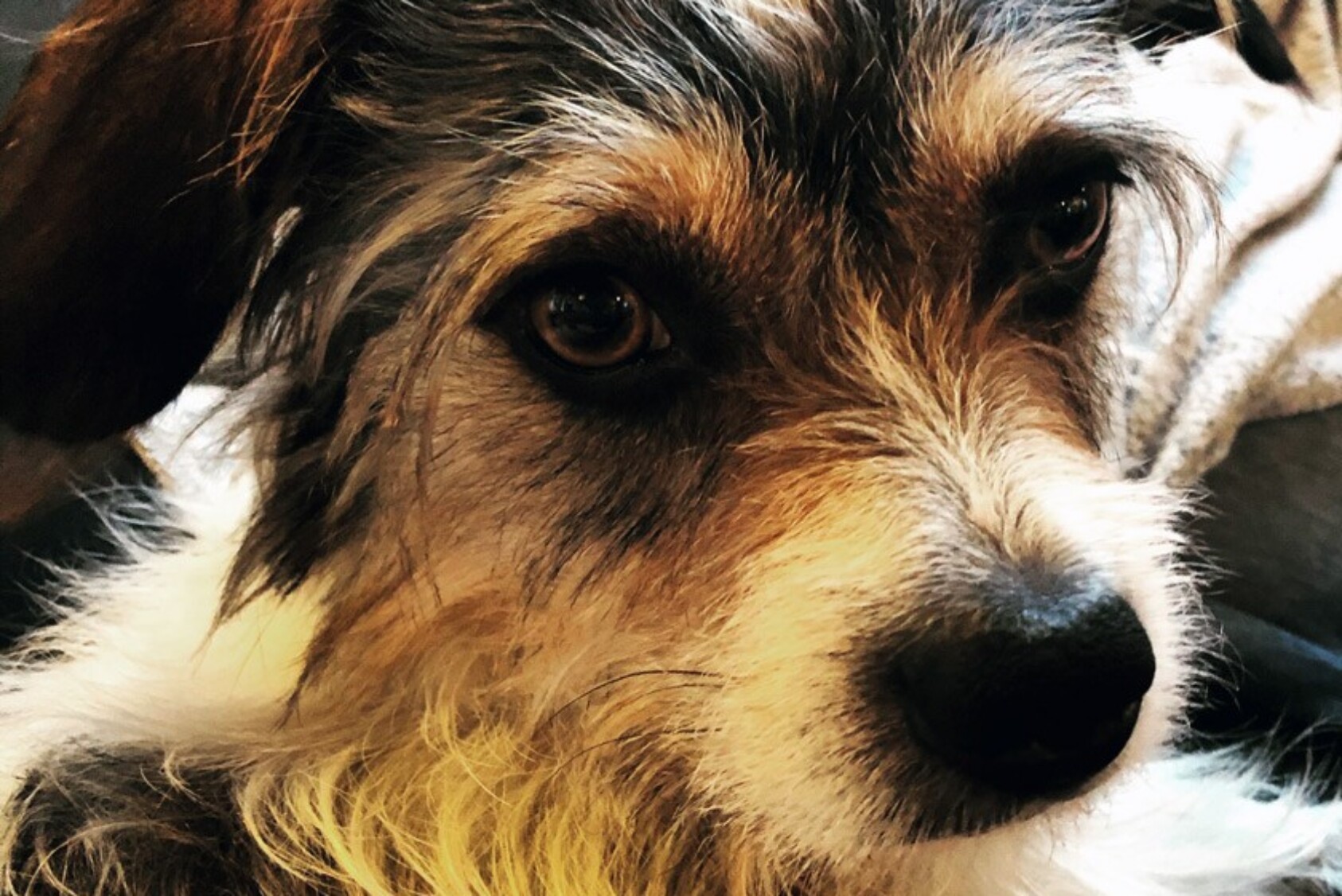 Finding Verbena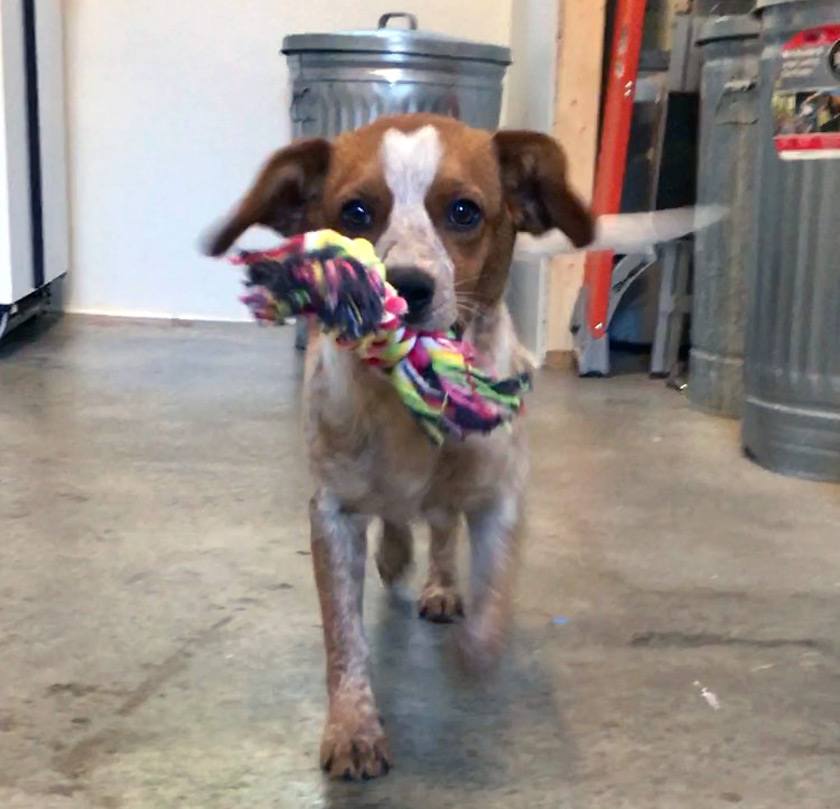 Mark Yanus '89 and his fiancé Holly Jean Heidelberger '90 knew they wanted a cattle dog or cattle dog mix. Mark adopted his first cattle dog from Oklahoma while he was finishing his veterinary degree. The couple began searching online, and Holly found a match through Petfinder.
"There was just something about her face and wiggly body that touched my heart," Holly says. She reached out to the Humane Society of Cherokee County in Tahlequah, Oklahoma, where Verbena was housed. Their adoption application was approved just prior to the start of the pandemic.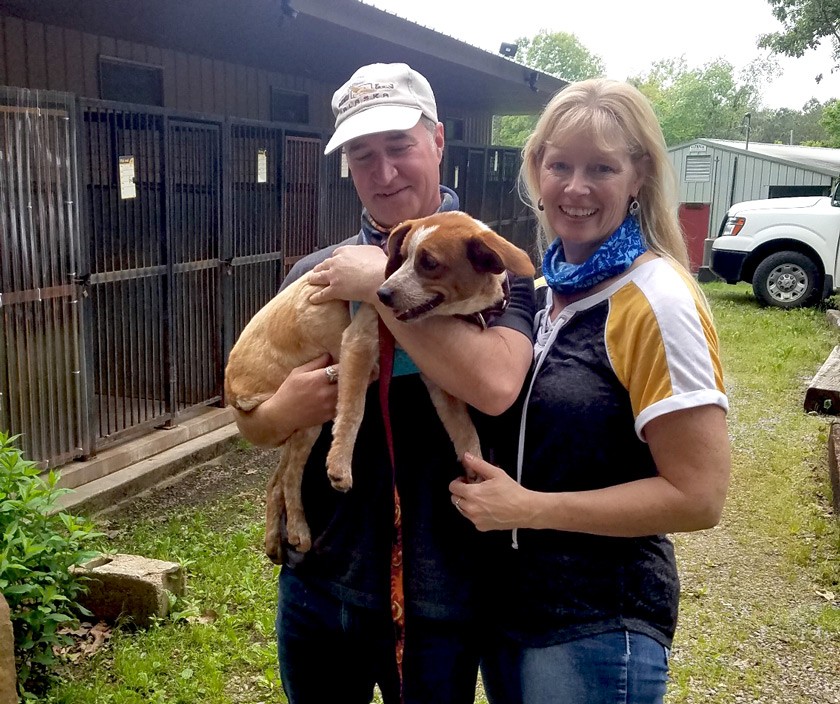 In March and April 2020, Holly kept up a correspondence with the adoption coordinator at the shelter, and she never gave up hope.
"I sent treats and toys through Amazon Smile for all the dogs and quickly got videos back of Verbena enjoying her new toys," Holly says. "I was convinced that she was the right pup for us. Now I just had to figure out how to get her home!"
Holly did some research and figured out that she and Mark could safely drive to Oklahoma to adopt Verbena, while still abiding by the various state COVID-19 health and safety protocols. She pre-cooked their meals, and the couple set off on a 20-hour cross-country drive to retrieve Verbena.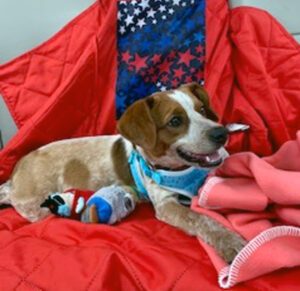 Mark and Holly arrived in Oklahoma on April 24, where they met Verbena. "It only took a few moments to know she was just perfect for us!" Holly says.
The couple were feted in the local paper for their long-distance road trip. "We had become celebrities amongst the Humane Society staff," Holly says, "as this adoption was from the farthest away ever!"
Since arriving home, Verbena has lit up the couple's household and even made friends with their cat. "She has truly been a blessing, bringing smiles to everyone she meets," says Holly.
Scroll through our Pandemic Pet Picture Gallery!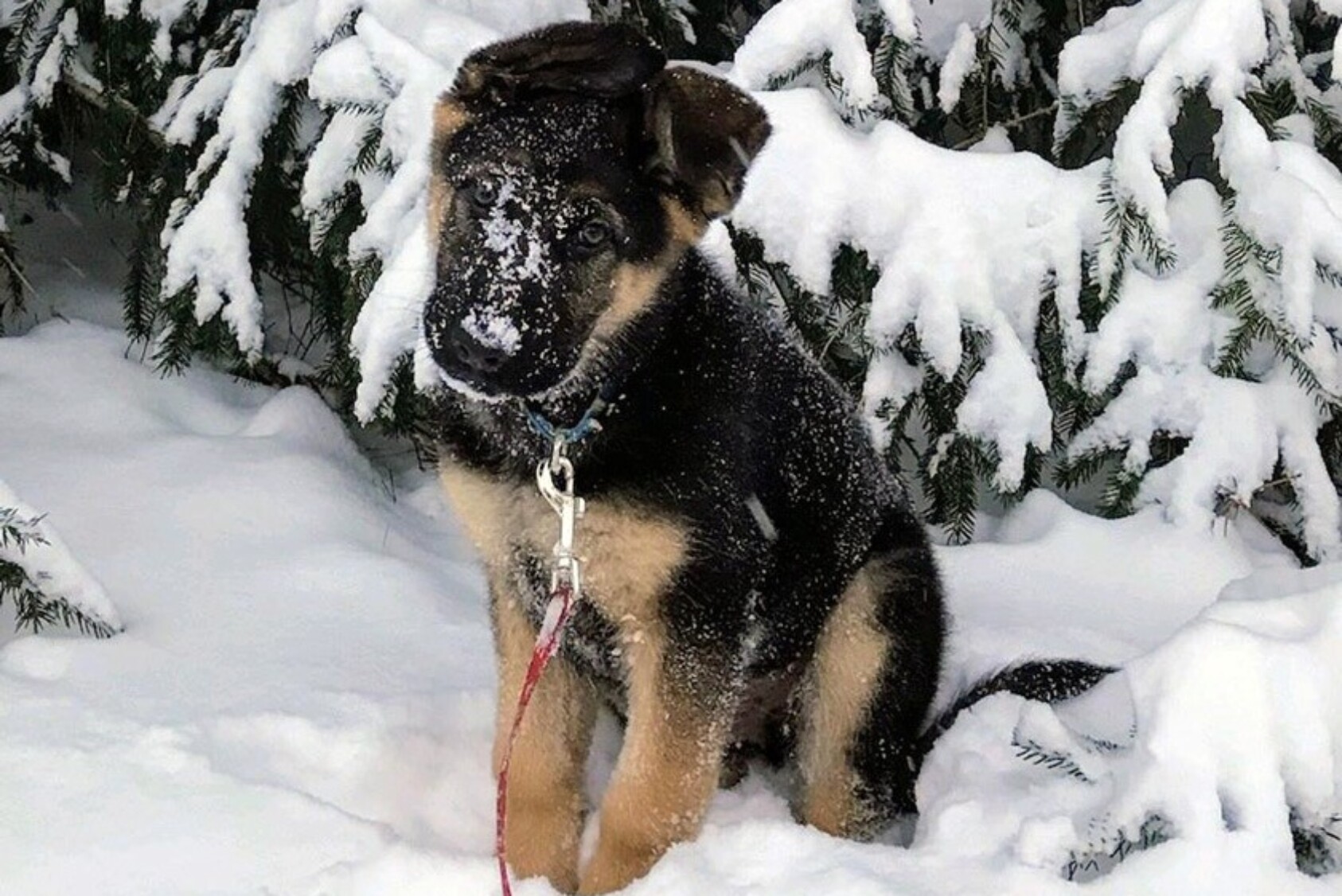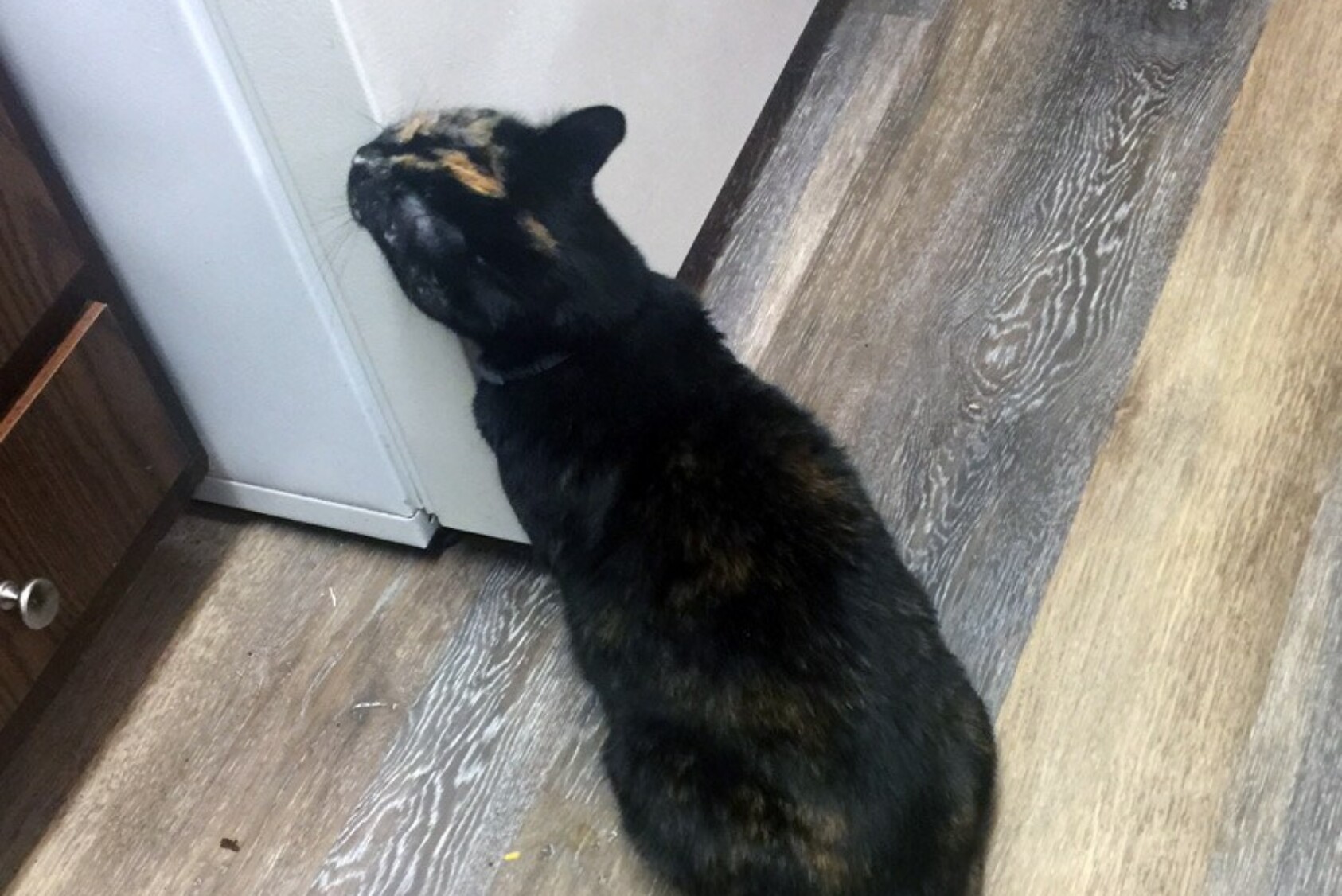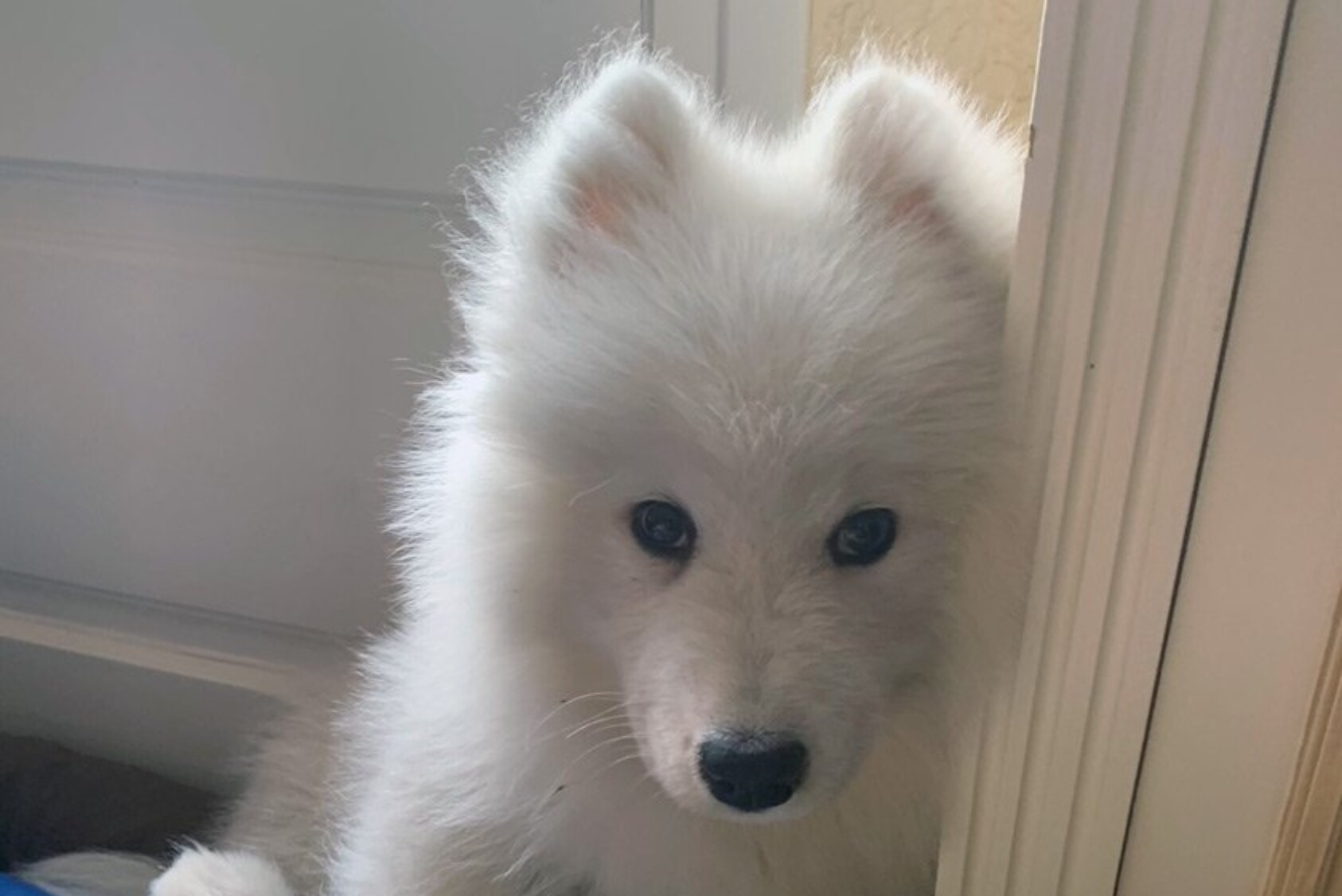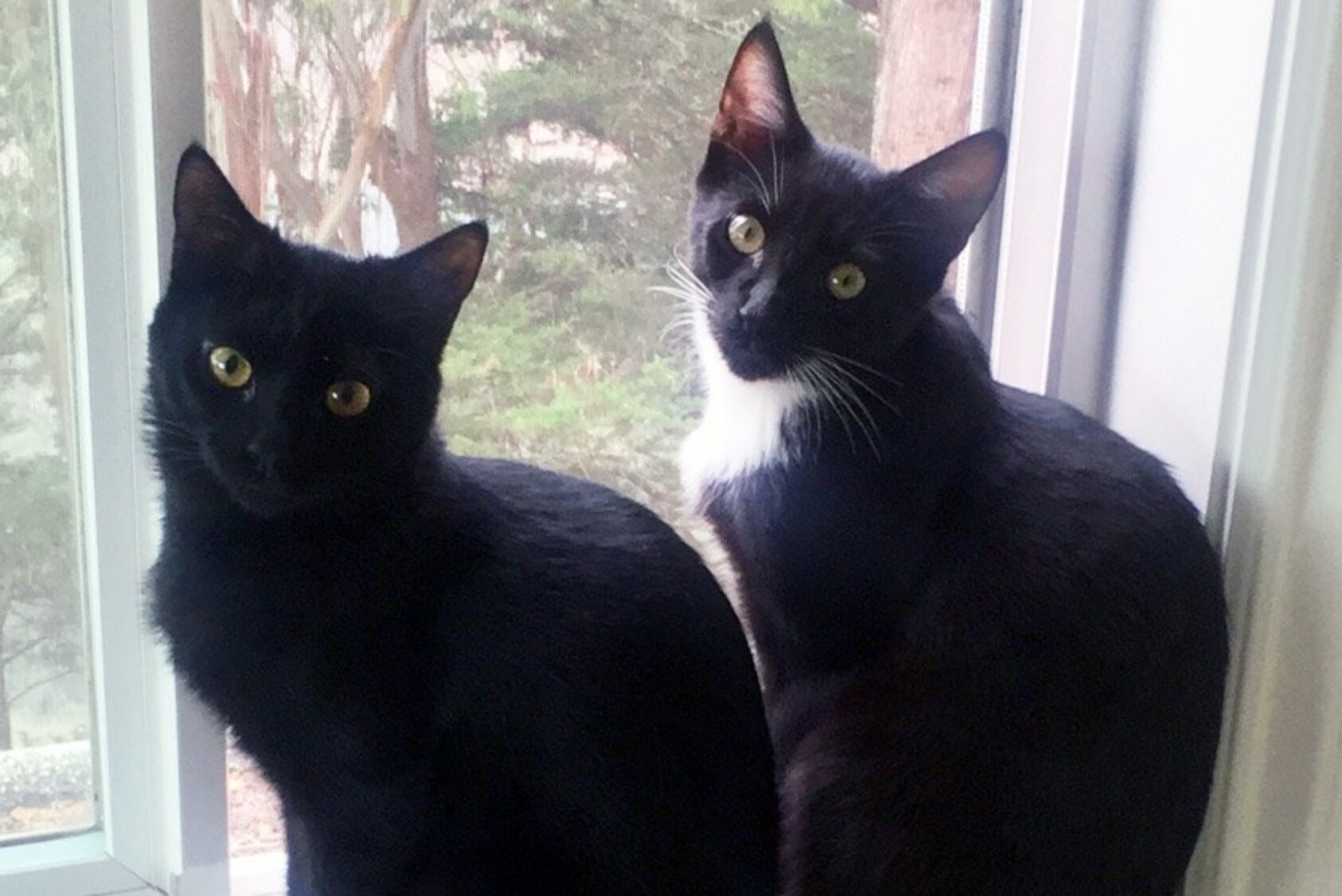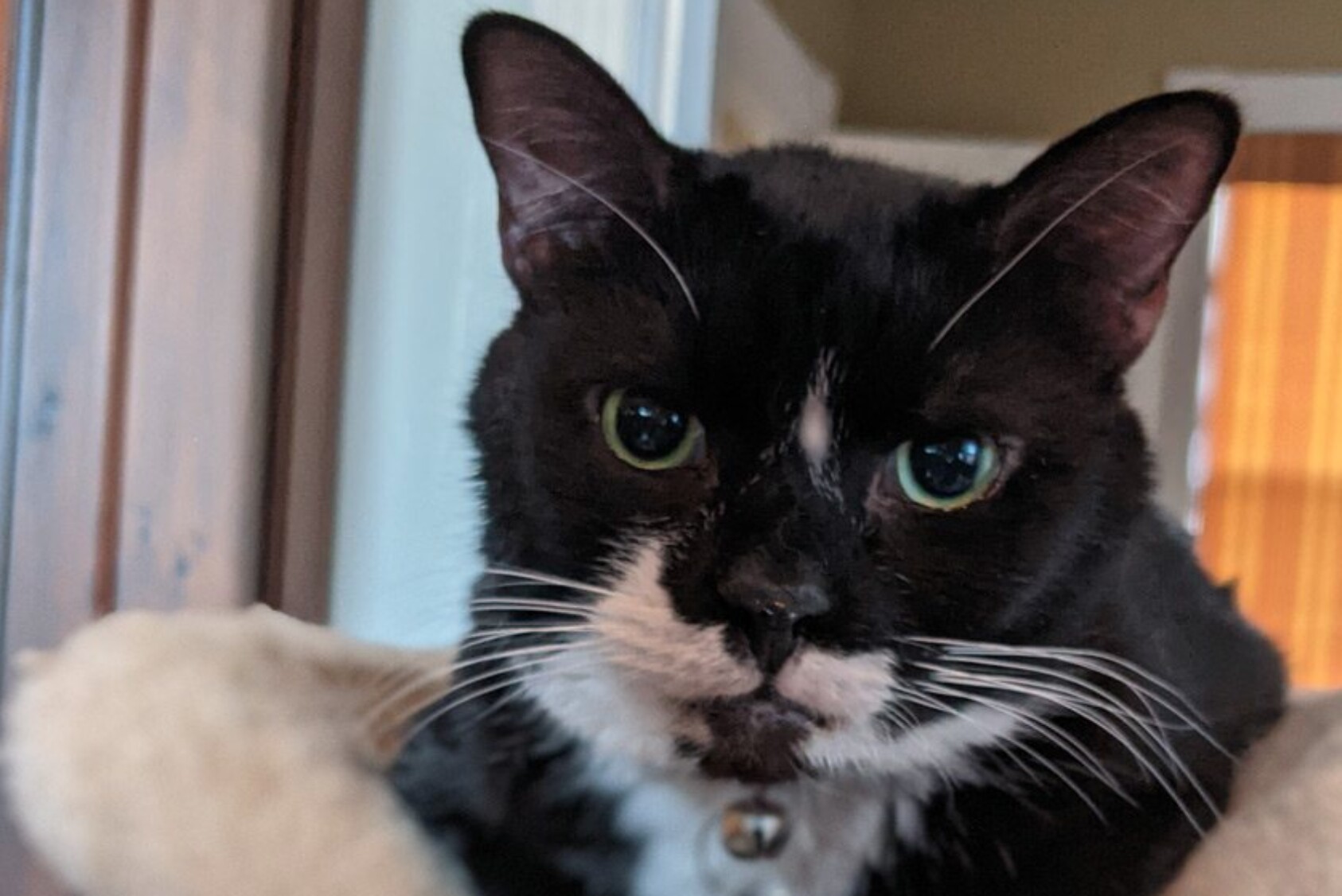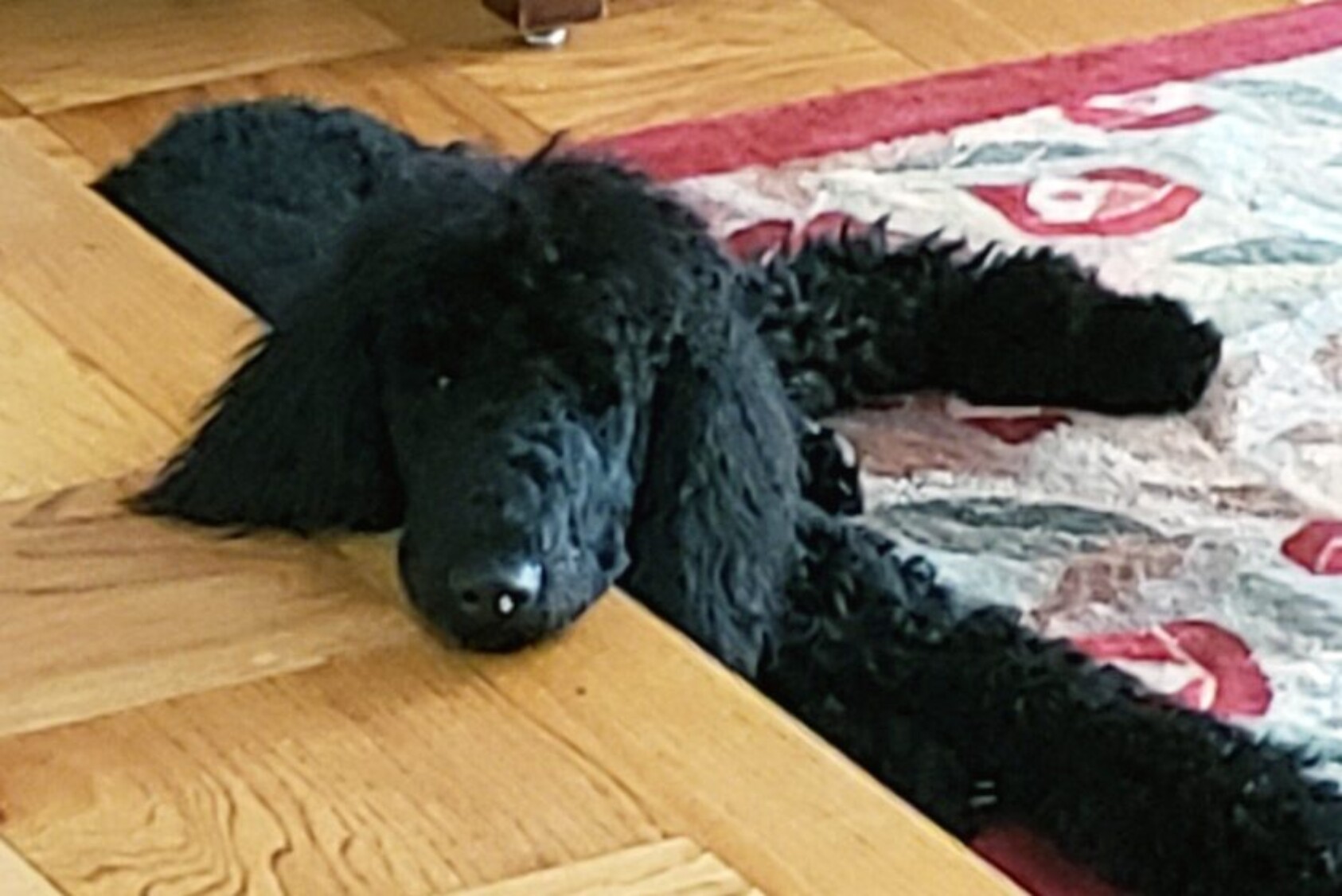 For more information on adopting or fostering a pet, Elizabeth Stavis Reed '00 shared these resources from Best Friends Animal Society, a national animal welfare organization.