The Cornell Wellness Program offers free fitness, nutrition, and general health consultations, and a variety of programs to encourage health and wellbeing—from mindful snacking to self-massage to family fitness routines. These programs are designed to be inclusive and accessible, welcoming, and fun for participants. While Wellness programs target Cornell employees, retirees, and their partners, many of the programs are recorded and available to all—free of charge and on-demand.
In the pre-pandemic era, only a handful of Wellness programs were offered virtually. When Cornell transitioned from in-person to remote operations in March 2020, Cornell's fitness and recreation facilities were closed for all in-person activities. In the days following the shut-down, Wellness staff convened online to come up with a plan to support the Cornell community from a distance.
"Our staff made the decision that we could do the majority of our wellness work virtually," says Ruth Merle-Doyle, assistant director of Cornell Wellness.
The Cornell community has enthusiastically embraced the free online Wellness offerings. "We are offering far more outreach-style programs, which are open to anyone in the Cornell community," Ruth says, "and participation is much higher than in previous years."
Reaching out to everyone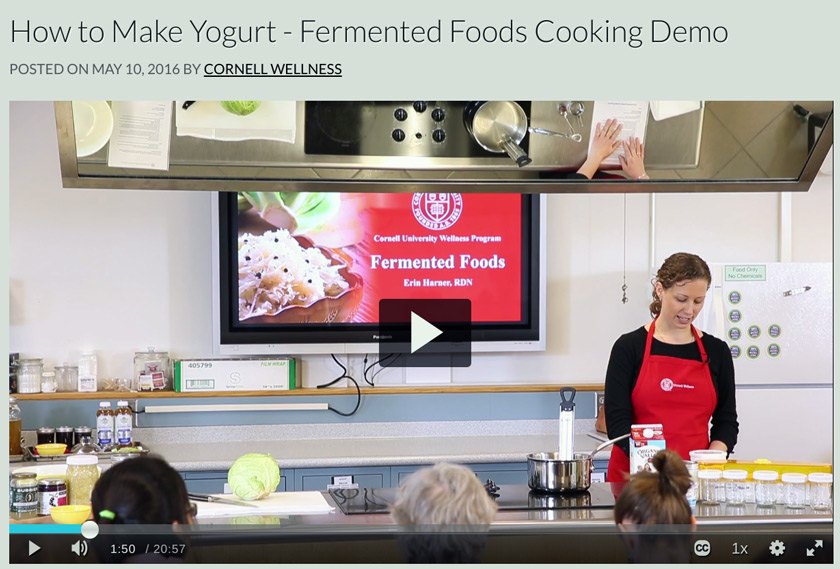 Since the start of the pandemic, Cornell Wellness has greatly expanded their virtual offerings to include pre-recorded and live online classes. Online Wellness offerings span topics from how to stay upbeat in winter, to how to manage social isolation, to how to do simple stretches while working from your desk. Nutrition offerings have expanded to include online cook-alongs, a growing collection of healthy recipes, and workshops on topics ranging from how to maintain proper hydration to good gut health.
Those who purchase an annual Wellness Recreation membership are eligible to participate in the Healthy Living Program group fitness classes, which provide a variety of movement options at differing intensity levels. In fall 2020, about 270 members took part in a rotating menu of live online fitness classes, ranging from Restorative Yoga, to Strength Training, to Power HIIT.
It is ok to let go of expectations and 'shoulds' when it comes to taking care of ourselves.
—Ruth Merle-Doyle, assistant director of Cornell Wellness
Wellness staff have also sponsored community-wide challenges to engage Cornellians around shared goals. For example, the Pick a Healthy Habit Challenge in summer 2020 engaged 490 community members, the Sleep Challenge brought 80 community members together to improve their bedtime routines in order to get a good night's sleep, and the Virtual Commuter Challenge helped 55 participants devote the time they would ordinarily spend commuting to work to healthy movement instead.
Bringing movement into the day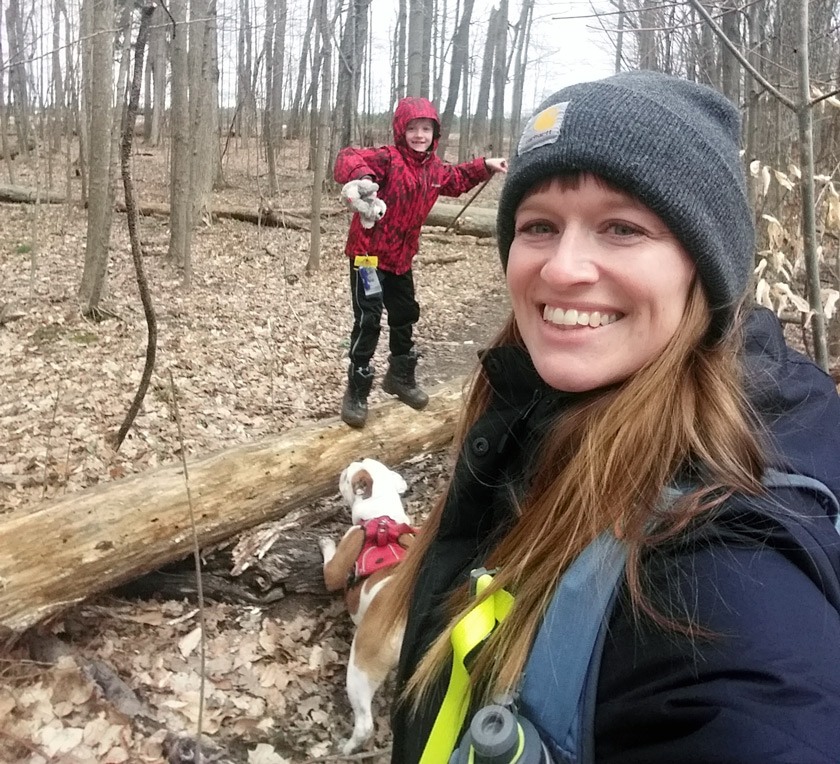 "It's been amazing to see how many employees and retirees are taking advantage of the Healthy Living Program group fitness classes virtually," says Healthy Living Program coordinator and instructor Keri Johnson. "Most members are participating from the local Ithaca area, but I did have some individuals tune in from New York City, Jamaica, France, and Japan. Many regulars to the program are getting their children and grandchildren involved, and I've seen a lot more spouses participating together, as well," she adds.
Keri believes that the convenience of online programs has eliminated barriers to participation. "No need to leave your office, find parking, or walk across campus to join a class. Just a simple click and you can bring physical activity live to your workday, in the comfort of your current location," she says.
Healthy Living Program fitness classes target individuals ages forty and up, or those who may have physical limitations and need a progressive-style training format with lots of options for each exercise movement. For example, in her Strength Training classes, Keri demonstrates each movement with different modifications: seated in a chair, using a prop for support, and free-standing with no chair or prop. She encourages each person to participate at a level and intensity that feels right to them.
Just a simple click and you can bring physical activity live to your workday, in the comfort of your current location.
—Keri Johnson, Healthy Living Program coordinator and instructor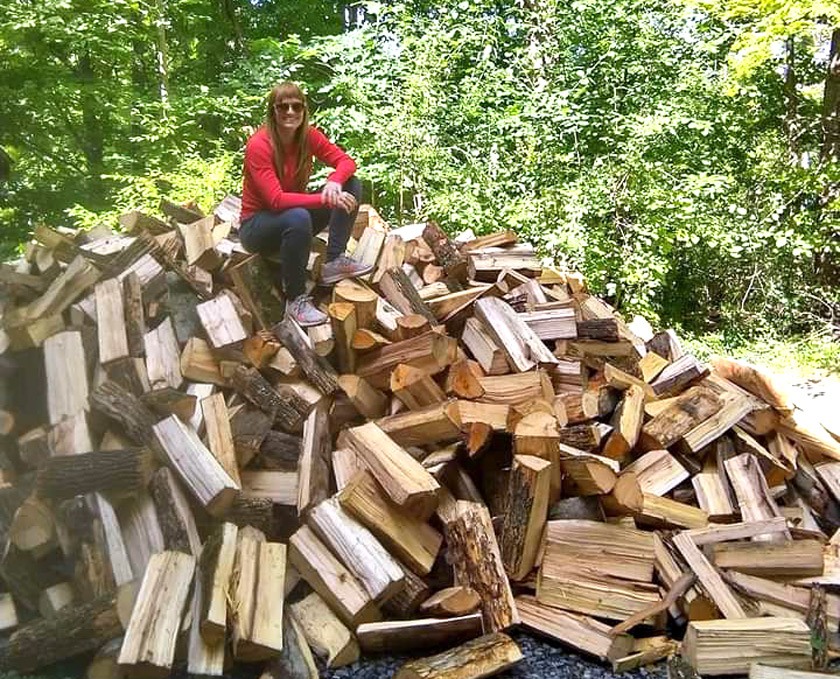 "I say it in class all the time," Keri says. "We are a group of individuals, from all walks of life, who make a commitment to show up for ourselves and each other. It's an uplifting and fun experience!"
Keri shares that movement has many benefits: it is a mood booster, improves sleep, and prevents chronic disease. Participating in live online classes has the added benefit of connecting socially distanced participants in a shared experience, via Zoom. In addition to two fitness classes, Keri also hosts a weekly social club, where members chat, play games, and hear from guest speakers.
"Showing up week after week helps all of us in isolation feel more connected to our community," Keri says. "We try to encourage individuals to turn their screens on, so we can see some friendly faces while we teach. We really don't care about the pile of laundry in the corner," she adds.
Choosing to see the bright side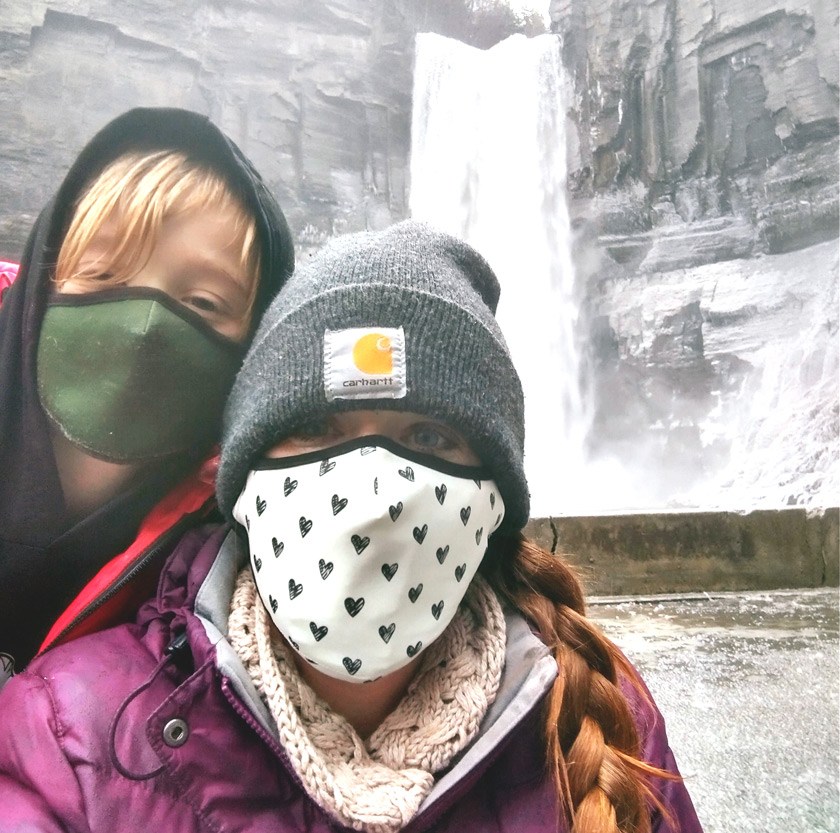 Keri's favorite Wellness program this fall was a talk she gave to an audience of more than 50 Cornellians—including students, faculty, and staff—on the power of positive thinking.
"It really comes down to the fact that you have a choice, and you must choose your mindset," Keri says. "Just saying 'I'm excited!' about something can get your feel-good endorphins going. Take winter, for example. Many people love to complain and commiserate about the weather, but what if you decided to Be Excited about it, find new things to enjoy, and think positively about it," Keri suggests. "Give it a try and see what happens," she adds.
In her talk, Keri shared research on individuals and cultures that exhibit high levels of optimism and positivity. She also presented specific strategies that have been demonstrated to help foster positive thinking. "You can't just tell someone in the middle of a pandemic to be less negative, you need to provide the skills on how to do that," Keri says. A recording of Keri's lecture will be posted on the Wellness website in February 2021.
What if you decided to Be Excited about it, find new things to enjoy, and think positively about it?
—Keri Johnson, Healthy Living Program coordinator and instructor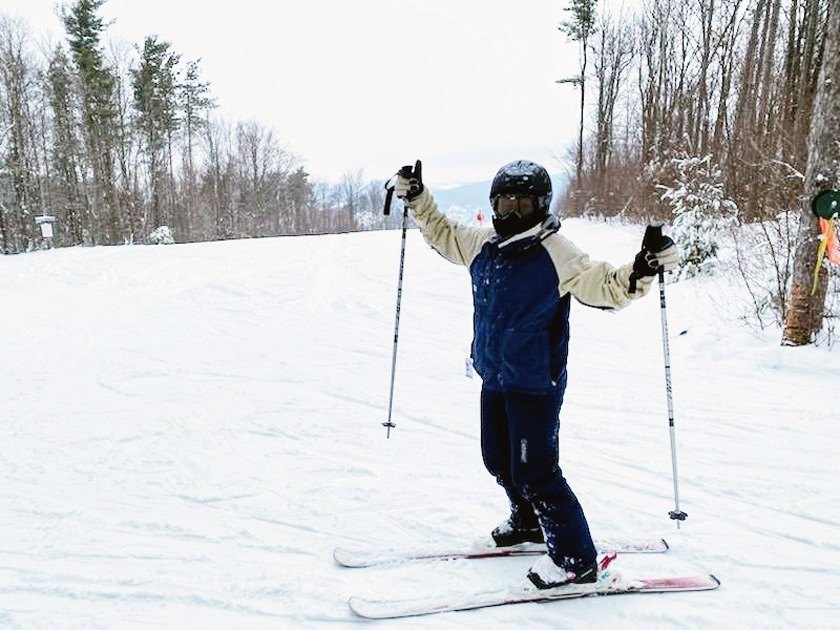 Keri just celebrated her five-year anniversary at Cornell Wellness, she serves on a university committee to increase retiree engagement, and she advises the cheerleading team at Cornell. She is also working to earn a Master's degree in International Development and Global Health. In her free time, Keri coaches a couple of classes a week at CrossFit Pallas in Ithaca.
Keri shares the following advice for making your 2021 a little healthier:
"Remember that wellness can be simple. You don't need to buy a membership, or new clothes, or try something extreme. Find ways to move your body that feel safe and good for you. Check out our recorded library of classes, YouTube has great resources like PopSugar and Fitness Blender, grab some dumbbells, or go for walks."
Sharing some love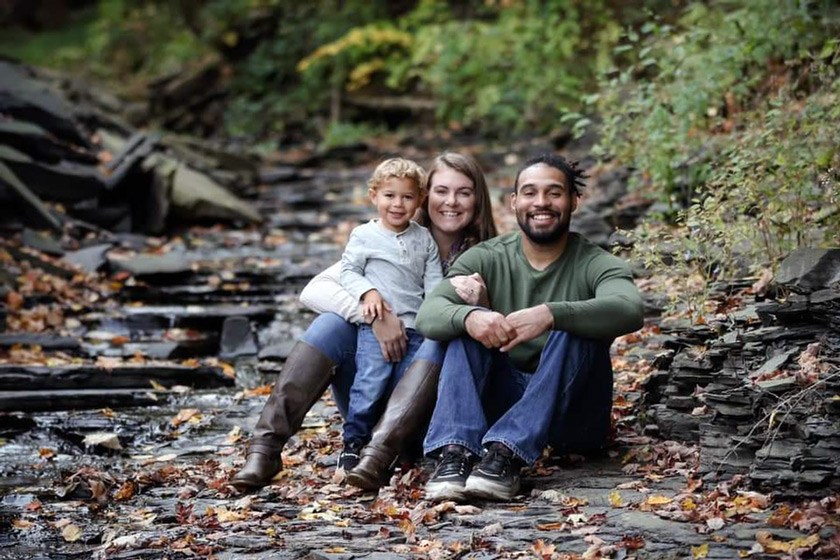 Jeremy Stewart has been with Cornell Wellness for the past four years, and is currently a full-time nutrition and general health outreach educator. Jeremy says that tuning in to a live online class gives participants a chance to connect, something which can be really hard right now while we are physically and socially isolated in different places.
In fall 2020, Jeremy taught two rounds of a fitness bootcamp series, he collaborated with Wellness Program director Kerry Howell on a one-week Sleep Challenge, and he partnered with Wellness nutrition educator Erin Harner on a Gateway to Gut Health course. More than 300 people registered for these programs.
Jeremy's favorite program this fall was the Sleep Challenge, in which staff helped participants to identify their sleep habits and incorporate personalized tips for improving their bedtime ritual to promote better sleep. He reports that participants were extremely grateful for the individualized support. At the end of the week, they shared feedback like, "I hopped out of bed, well-rested and ready to greet the day!" and "I was not tired or groggy. Thank you for this week!"
Working with older adults provides me so much joy, because I always enjoy the wisdom they provide me as a younger adult.
—Jeremy Stewart, nutrition and general health outreach educator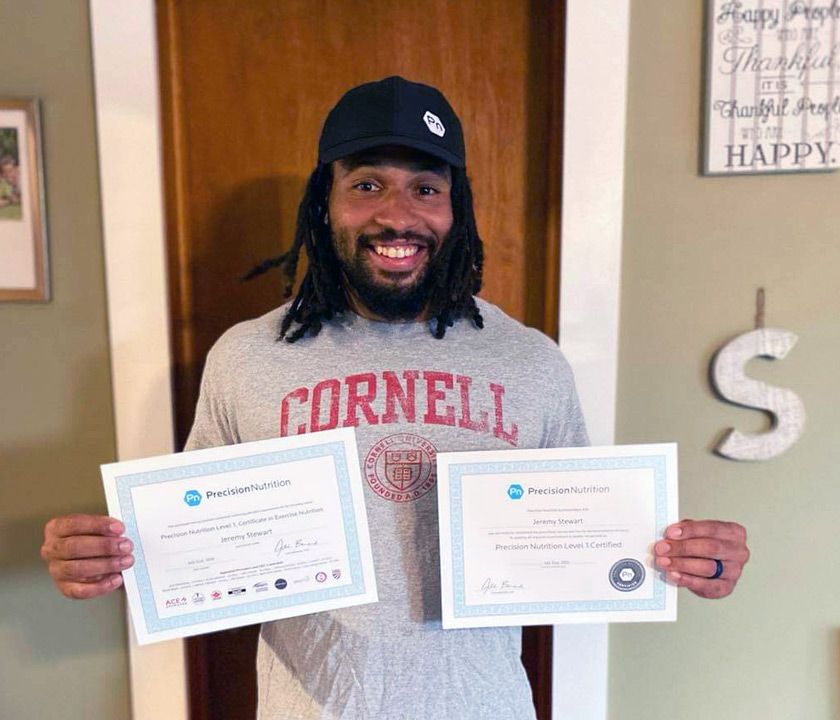 Jeremy makes an effort to Zoom in to his programs a few minutes before the official start time, so that participants have a chance "to share some stories, love, and positivity before we get into whatever we're going to be discussing or working on that day." Jeremy feels that Wellness programs provide participants with something positive to look forward to in their day and help to create a break from what he describes as "the somewhat toxic and negative energies that we experience in the world today."
Jeremy says that he loves working with Wellness participants: "Working with older adults provides me so much joy, because I always enjoy the wisdom they provide me as a younger adult." He says that the feedback he receives is overwhelmingly positive: "Seeing the amount of joy, comradery, and success that people get from these programs is extremely gratifying," he adds.
Jeremy shares the following advice for making your 2021 a little healthier:
"Try to express gratitude with each day that you're given. Start with small things like being grateful for your family, your health, the roof over your head, or your close friends. I love to express gratitude for these things when I wake up in the morning, for the opportunity to live another day, and the opportunity to spread love and compassion to all those I encounter."
Embracing healthy eating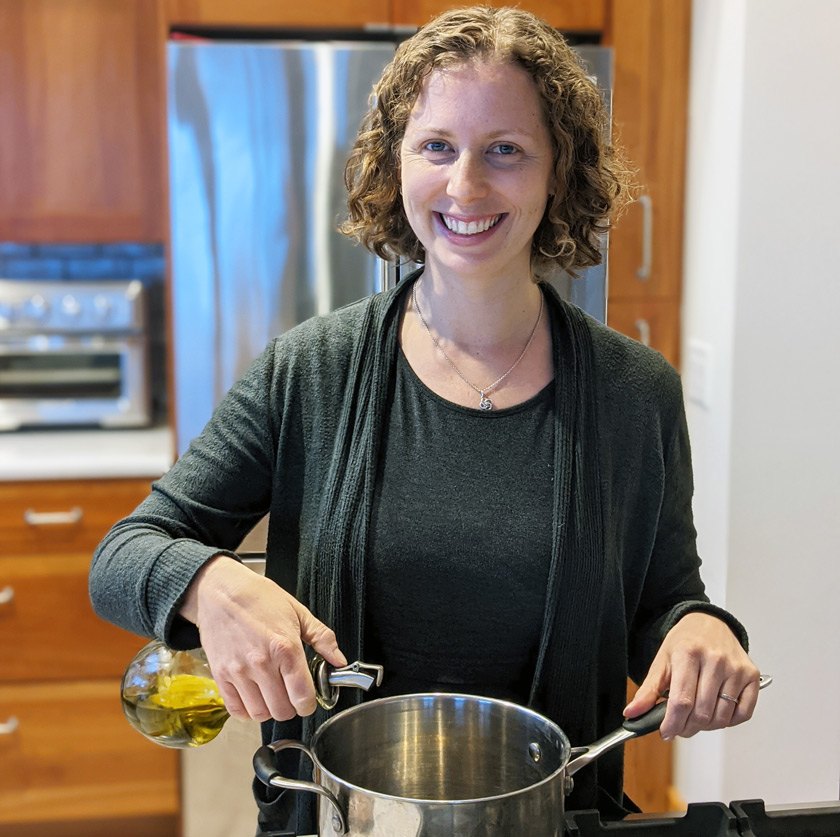 Erin Harner has worked as a part-time dietician and nutritionist for the Wellness Program for the past six years. Erin consults with individuals to help them prioritize their health through simple changes to their diet. Her clients take the lead in identifying their goals, whether it be alleviating GI distress, weight loss, or increasing muscle mass. She works with each person to come up with simple, actionable steps they can take to reach their goals, and follows up as needed, to tweak "what's working and also what's not," she says.
Erin worked one-on-one with about 30 community members in fall 2020, providing a combination of personalized nutrition counseling, medical nutrition therapy, and health coaching. "I love working with the faculty, staff, and retirees at Cornell," she says. "Seeing them achieve their goals for their health and life lights me up and brings me joy."
Erin also teams up with other Wellness staff members to offer nutrition education programs. Erin worked with Jeremy Stewart to launch a popular mini-course in fall 2020, called Gateway to Gut Health. The duo shared videos and resources focused on improving gut health, along with a live chat engaging more than 160 participants. "We had an outpouring of positive feedback on this mini-course," Erin says.
When it's cold outside, embrace soups and stews.
—Erin Harner, dietician and nutritionist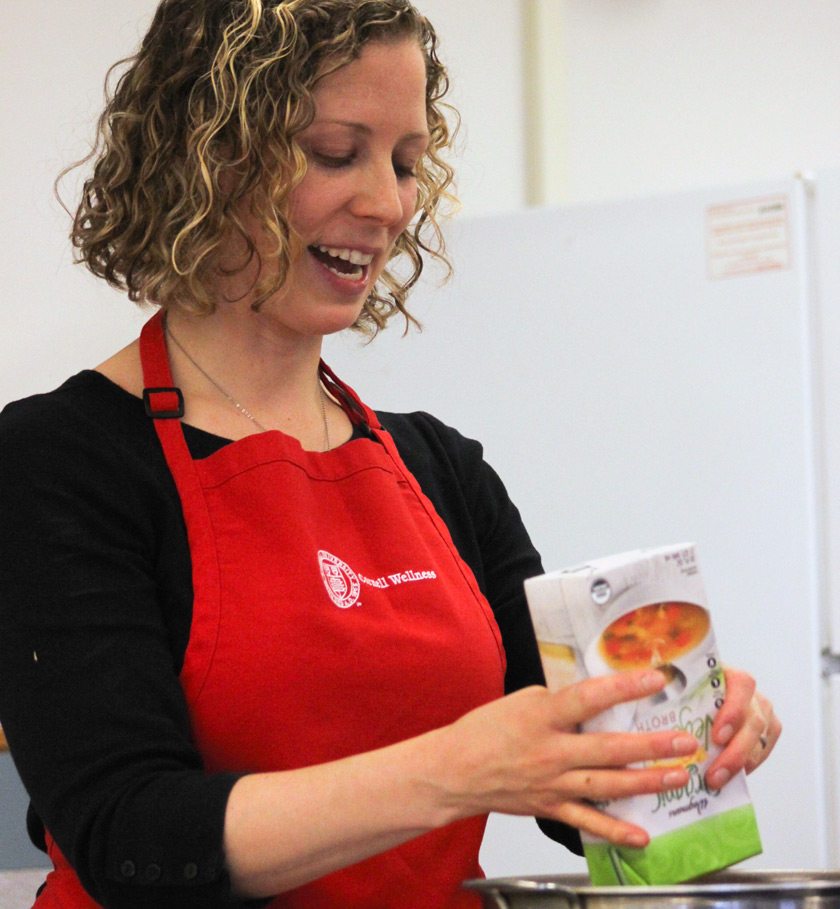 Erin says the highlight of her fall schedule was adapting her Cook Along with Me class to an online format. In this class, Erin shared three seasonal whole food recipes that she created for the Cornell community, via Zoom, from her home kitchen. A total of 74 participants tuned in from Ithaca, Geneva, New York City, Florida, and other remote work locations around the country.
"Since many employees and retirees were working from home at the time, participants made the recipes along with me in their own kitchens. At the end of the class, several participants showed off their culinary creations with big smiles and a sense of accomplishment," Erin says.
Erin usually relies on an assistant to help with filming her cooking classes, but she adapted in fall 2020 to film herself. "Making the recipes while also operating the camera and running Zoom was tricky," she says. "I prepared as much as I could ahead of time, took a deep breath, and let Zoom roll!" She reports that the experience was "a lot of fun" and that she plans to host more cook-alongs in 2021.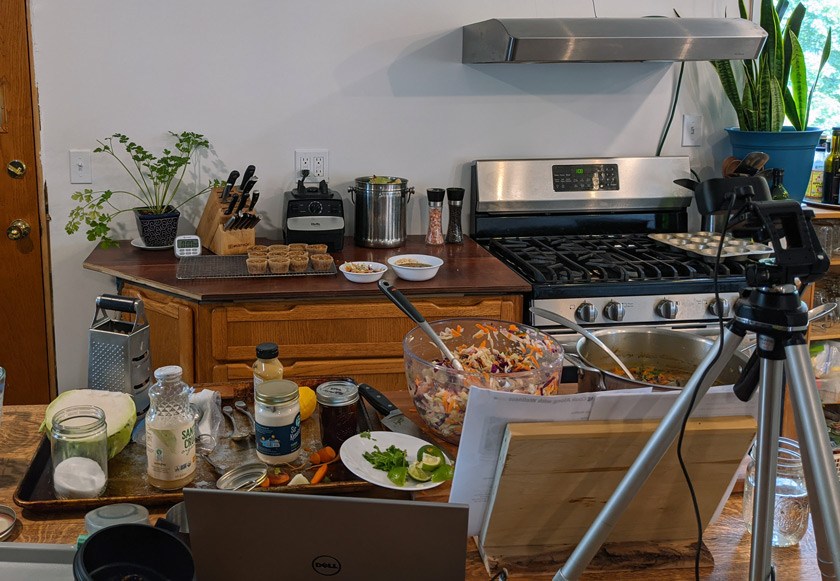 Participants wrote that they enjoyed learning new cooking skills and adding Erin's recipes to their repertoire: "I LOVED this program! These are recipes I would be interested in, but be too lazy to try on my own," said one viewer, while another said, "It was fun, delicious and informative." Watch the recorded cook-along or check out the Cooking with Wellness videos, featuring easy-to-follow recipes for everything from chicken soup, to sauerkraut, to smoothies.
Erin shares the following advice for making your 2021 a little healthier:
"To improve your health and support your immune system, try to fill half your plate with vegetables and leafy greens at every meal. When it's cold outside, embrace soups and stews filled with vegetables like broccoli, carrots, celery, turnips, kale, and parsley. As the weather warms, embrace all those vibrant spring greens."
Welcoming all bodies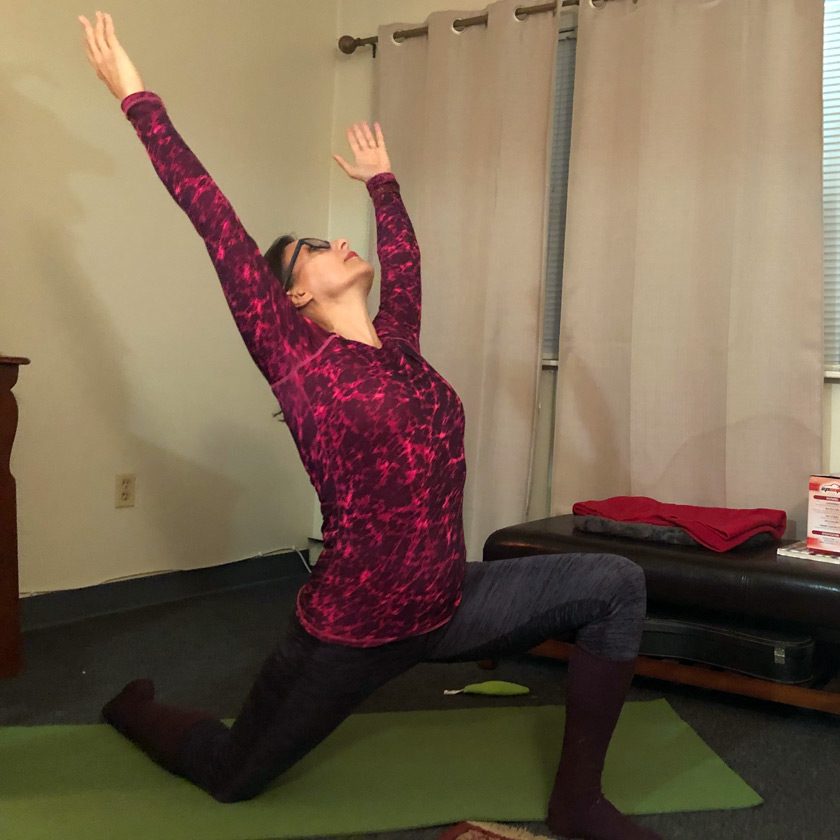 Wellness instructor Jenn Lovell studied dance for many years, but she says she came to yoga, Pilates, and personal training later in her life. She enjoys teaching students of all ages, but she especially enjoys working with those in their midlife years and beyond "with their journey to wellness and healthy aging."
Jenn enjoys introducing her students to new forms of movement, including her own unique blend of ballet, yoga, and Pilates. In spring 2021, Jenn will pilot new Yogalates and Total Toning classes, along with her ongoing Core and More and traditional Pilates classes. "My sincere desire is to make the classes accessible for all bodies to reap the benefits," she says. "I hope members learn some new possibilities for their exercise options," she adds.
My sincere desire is to make the classes accessible for all bodies to reap the benefits.
—Jenn Lovell, group fitness instructor
With the transition to online teaching, Jenn found that she's had to simplify her verbal instructions and make her directions clearer. "As I began teaching virtually for the first time, I became aware of a need to really slow down and be clear about what the purpose of the movement was," she says. "Without having eyes on each participant physically in the moment, I was challenged to improve my verbal skills and place more emphasis on conscious communication," she adds.
Jenn is grateful to her Wellness team members for their support as she mastered the art and technological skills to teach online. "They stayed with me until I felt comfortable and made themselves available to support me throughout the semester. I could not have done it without them!" Jenn says.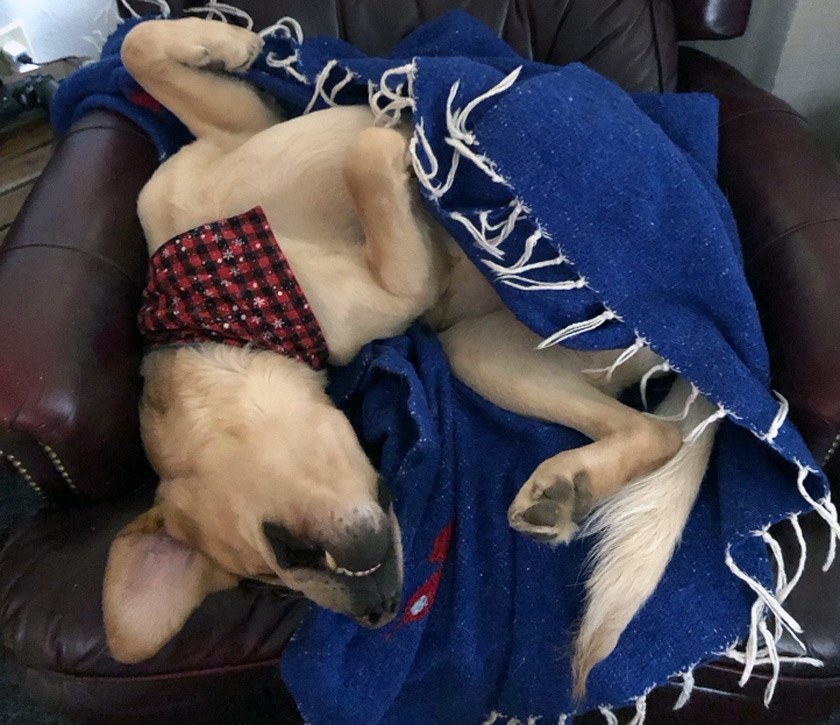 Jenn's pets often make cameo appearances in her classes, and Jenn shares that she enjoys seeing participants' pets appear on their screens, too. "Watching everyone's fur babies trotting across the Zoom screen helps us feel more connected," she shares. "Every time I teach, I have such gratitude for the opportunity to connect, get in some movement for the day, and sweat a little!" she says.
Jenn shares the following advice for making your 2021 a little healthier:
"No 'AutoPilot' workouts. Quality and safety, not quantity and burnout. Use your breath to help you!"
Finding what you're wanting, right now
Ruth Merle-Doyle shares that shifting programming online due to the pandemic has yielded one unexpected benefit: Cornell employees who do not work on campus felt much more included. "They no longer had to request a virtual component, but rather were a full participant just like everyone else," Ruth says. "Knowing that, my future planning for Wellness programming will always have a virtual component, so that all feel welcome."
This spring, Wellness will expand its thematic programming to celebrate African American History Month in February, National Nutrition Month in March, National Minority Healthcare Month in April, and Mental Health Month in May. Wellness also plans to host more informal "wellness chat" workshops that encourage participants to engage in dialogue with a few topical experts. Upcoming chats include "Staying Active in Cold Weather" and "Thinking Through Nutrition and Mindfulness in Winter."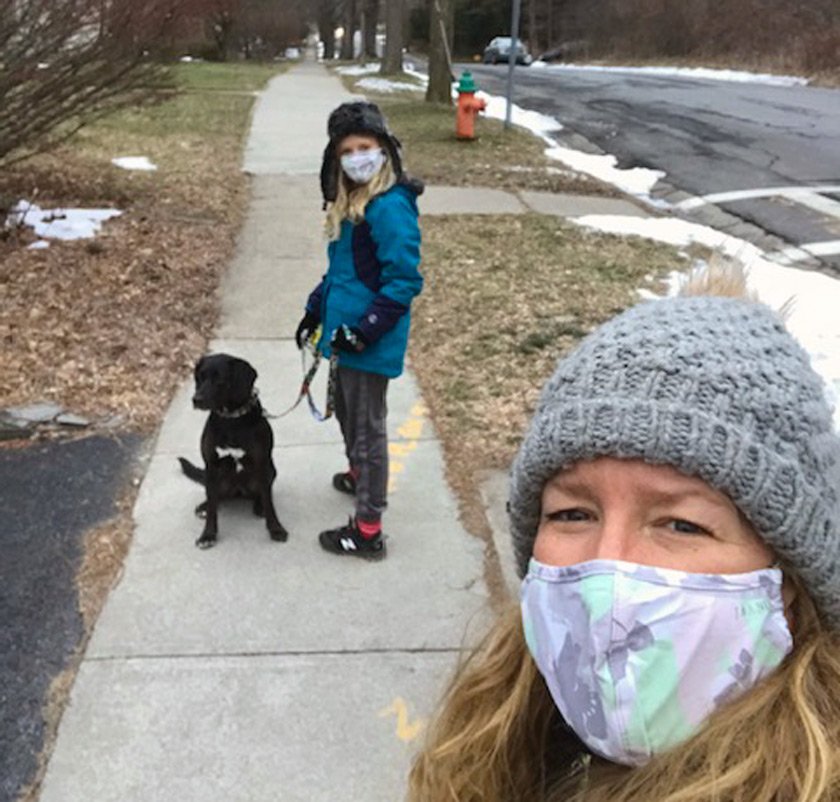 Ruth's favorite program this fall was the Virtual Commuter Challenge (VCC). VCC encouraged participants to "bookend their workday with movement" as a way to both get in more physical activity and to create a boundary between work life and home life. "People were so candid and honest about their struggles and so proud of their small victories that this was a super-rewarding experience," Ruth says.
Ruth explains that her approach to teaching is very gentle. "It is ok to let go of expectations and 'shoulds' when it comes to taking care of ourselves. Especially during this pandemic, it is helpful to stay present and not create goals that are so far down the road, we can't even see the first step to getting there," she says.
Ruth shares the following advice for making your 2021 a little healthier:
"Think of this winter as an opportunity to try something new—something that is active and good for you and will, in some small way, bring in light and joy. If nothing sounds like a good fit, snuggle up under a blanket with a warm cup of tea and a lit candle (a very hygge practice from Scandinavian countries) and begin to journal. Ask yourself, 'Right now, knowing all that I know to be true, what am I wanting?' and see what bubbles up for you."
Check out the extensive collection of Cornell Wellness videos, available to watch on-demand.