As herd manager of a 2,500-cow dairy operation 20 miles northeast of Albany, Paul Molesky '09 knows a lot about caring for animals, agricultural economics and managing a farm. But as he supervised dozens of workers within that operation, Molesky realized he needed help developing one other crucial skill: leadership.
"You can manage your cows, you can manage your finances, you can manage your farm, but people have to be led," said Molesky, who works at Allenwaite Farms in Washington County. "The two are completely different – management and leadership. You have to be a leader of people."
To develop those skills, Molesky turned to LEAD NY, a leadership development program for professionals in the food, agricultural and natural resource industries, housed within Cornell's College of Agriculture and Life Sciences (CALS).
LEAD NY – formally the Empire State Food and Agricultural Leadership Institute – has been helping develop leaders in New York's agricultural industries for 34 years, and boasts nearly 500 alumni who serve in local and national leadership roles.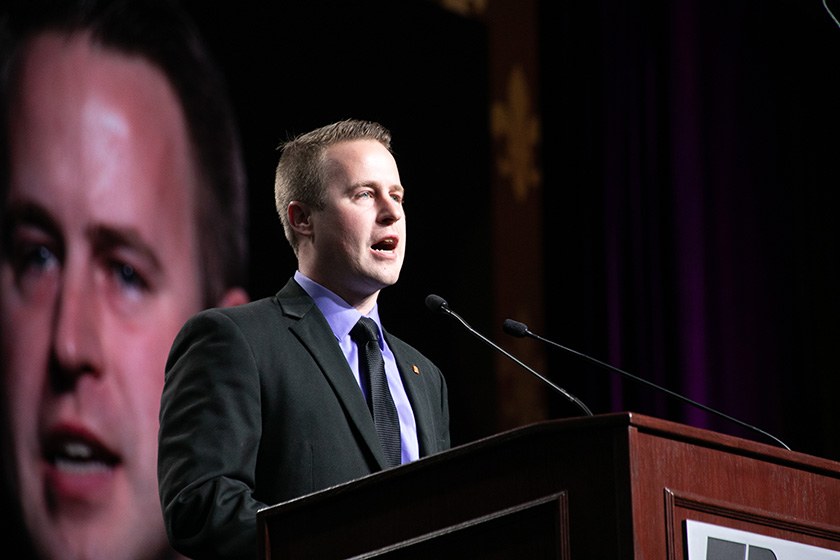 "We're working to develop better leaders within the agricultural community," said Larry Van De Valk, LEAD NY's executive director. "Whether it's working through a company merger or reorganization, developing a comprehensive plan or farmland protection plan, or helping a community succeed rather than flounder, you need effective leaders to help (make) things happen."
Molesky, who graduated from the program in 2015, has continued to grow his leadership capacity. He was recently elected chairman of the American Farm Bureau Federation young farmers' and ranchers' committee – the first New Yorker elected to that post.
LEAD NY has a competitive application process. Each class takes two years: the first year involves 25 days of weekend training, with meetings and trips held across New York state; the second year requires 25 to 30 days of training, including international travel. Tuition is heavily subsidized by CALS, industry sponsors and a small endowment. For students, the cost is $2,400 for the first year and $3,500 for the second.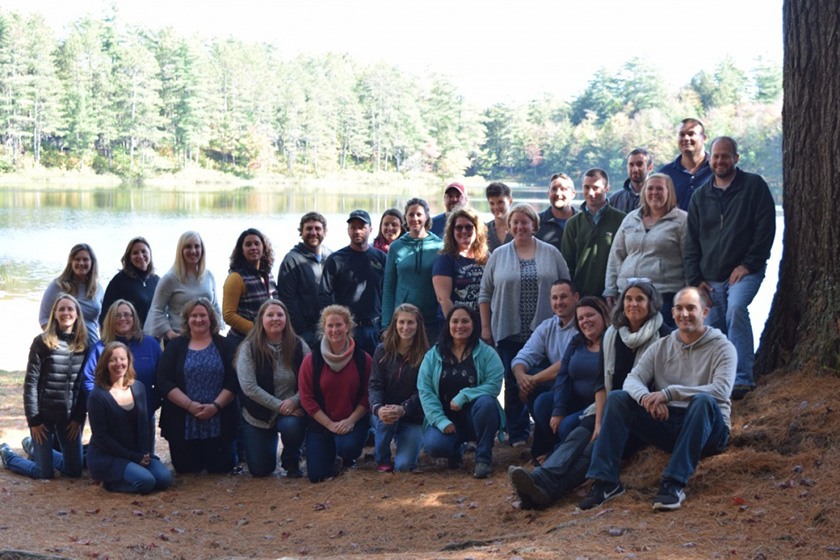 Briana Beebe '03, who graduated from LEAD NY in 2011, is now director of human resources for Farm Credit East. She supports roughly 500 employees across the Northeast with their career and personal development. Farm Credit East was established by Congress in 1916 as part of the national Farm Credit System to provide a safe, reliable source of financing to agricultural producers. In New York alone, Farm Credit East serves more than 10,000 customers, providing $4.2 billion in loans.
"LEAD NY is a really high-quality program, and it has become a key component of our employees' professional development activities," Beebe said. "The leadership principles we developed – communication skills, self-awareness, change management, building a team, supporting people through setting goals – all of those components were really helpful and still things I use today."
Jenny Crist Kohn, a fifth-generation grower at Crist Brothers Orchards in Walden, New York, was drawn to LEAD NY as a way to increase her effectiveness in her family's business and to advocate more productively within the larger agricultural community.
You can manage your cows, you can manage your finances, you can manage your farm, but people have to be led.
—Paul Molesky '09, herd manager at Allenwaite Farms
The Crist family – including her brother, Joel Crist '10 – has been farming in Orange County for more than a century. The orchards span 550 acres and produce a half-million bushels of apples each year. Innovation has been a hallmark of the operation – from building a state-of-the-art apple storage facility in the Hudson Valley to adapting cutting-edge planting systems that feature up to 1,000 trees per acre.
"The most helpful part of LEAD NY for me was the association with other people in the ag industry," Crist Kohn said. "It was very inspiring and helpful to be able to talk with people who were facing similar challenges. We were able to support each other."
This story was written by Kristy Gashler, and it also appears on the College of Agriculture and Life Sciences website.