Los Angeles knows how to celebrate Cornell's sesquicentennial in style. Below are just a few snapshots of the fun we had around town on March 8, 2015.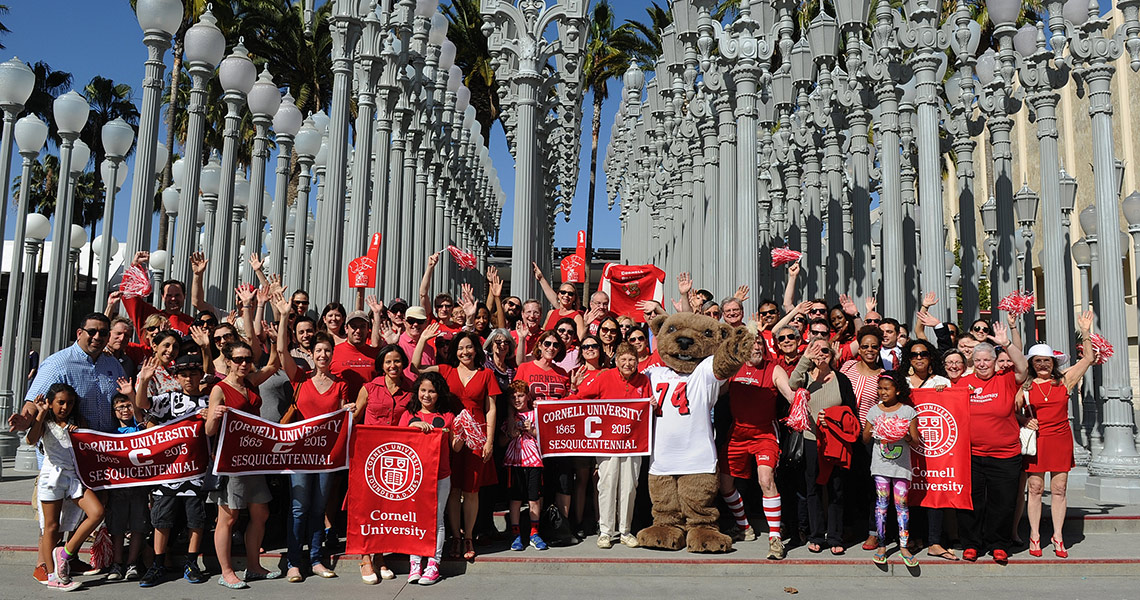 Touchdown greets Cornell alumni and friends at the iconic lamppost sculpture in front of the Los Angeles County Museum of Art.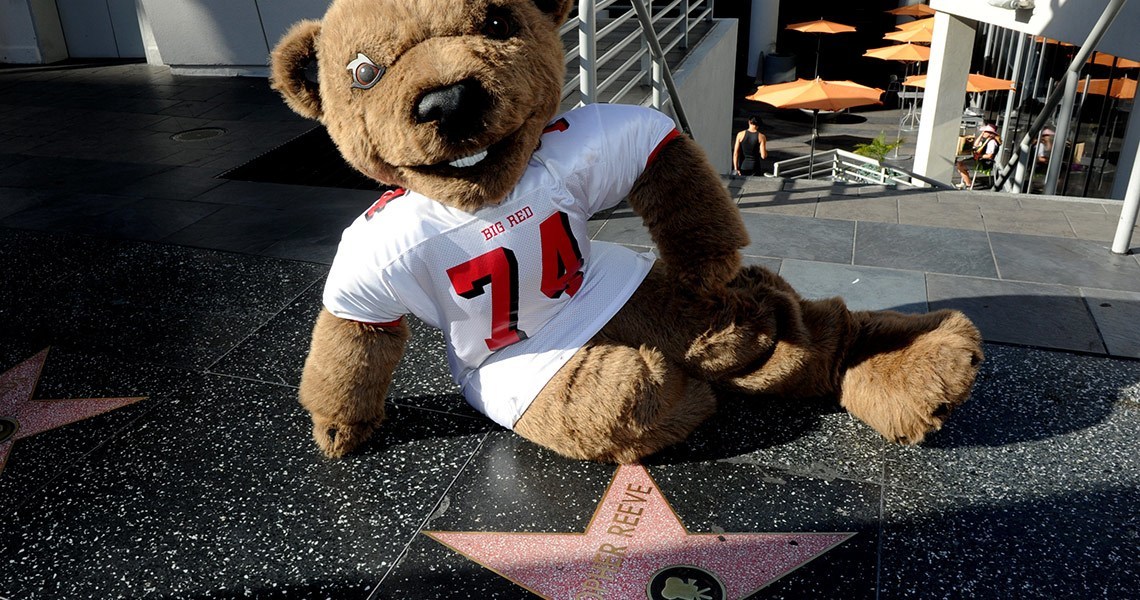 Strolling down the Hollywood Walk of Fame along Hollywood Boulevard, Touchdown pauses to pay homage to the late Christopher Reeve '74, who played Superman.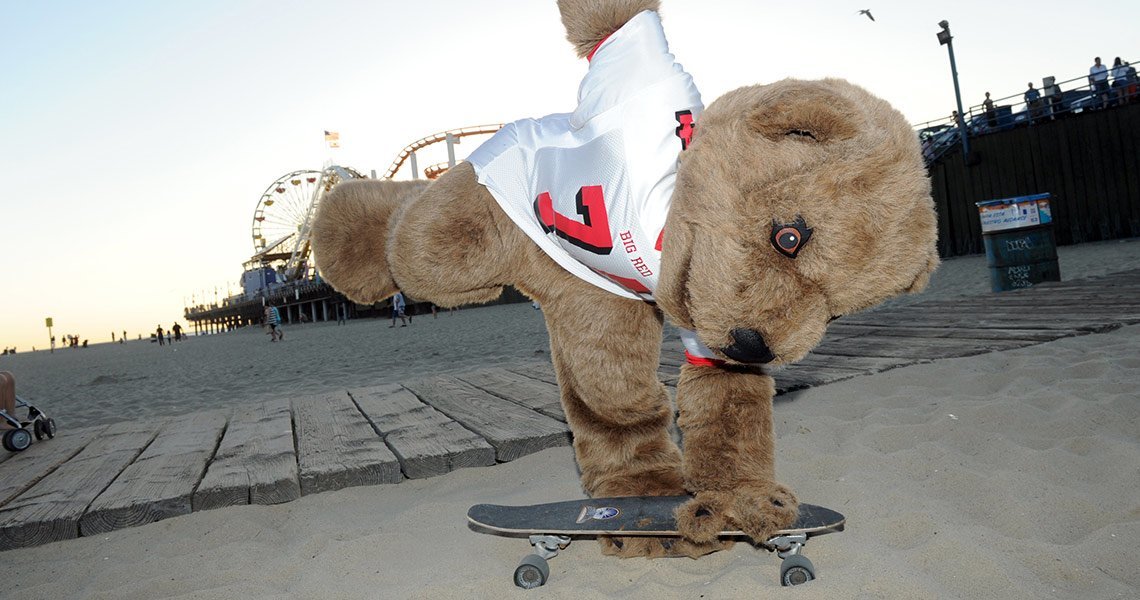 The sun goes down over Santa Monica Pier as Touchdown tries out some new moves.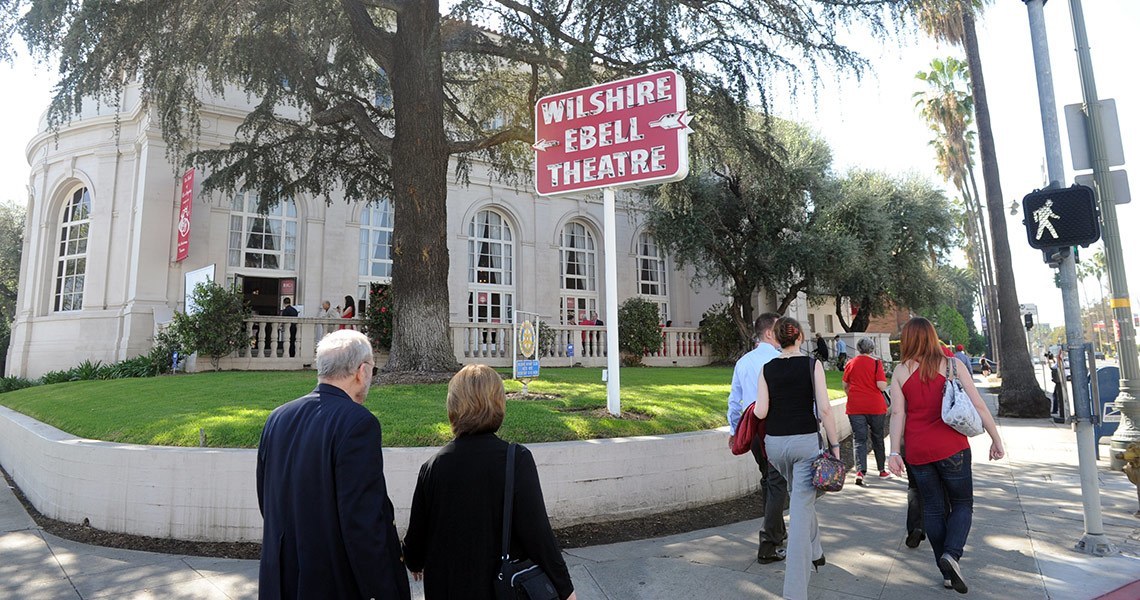 On March 8, nearly 400 Cornell alumni, parents, and friends flocked to LA's historic Wilshire Ebell Theatre—where Judy Garland was discovered—to experience The Big Idea! Cornell Celebrates 150.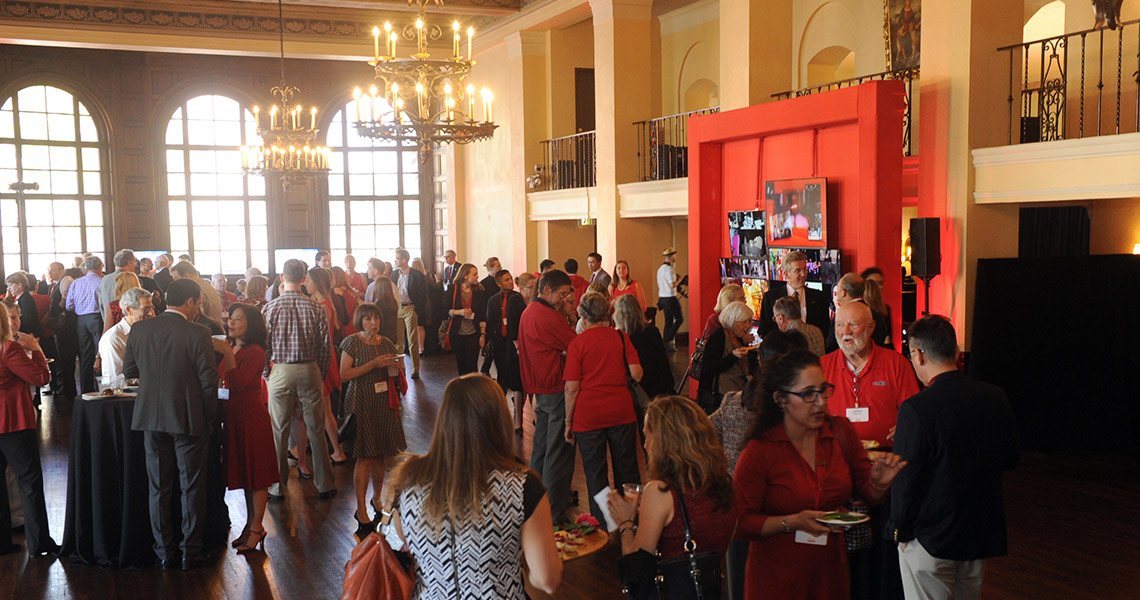 Cornellians mingle at the reception area, waiting for the show to begin.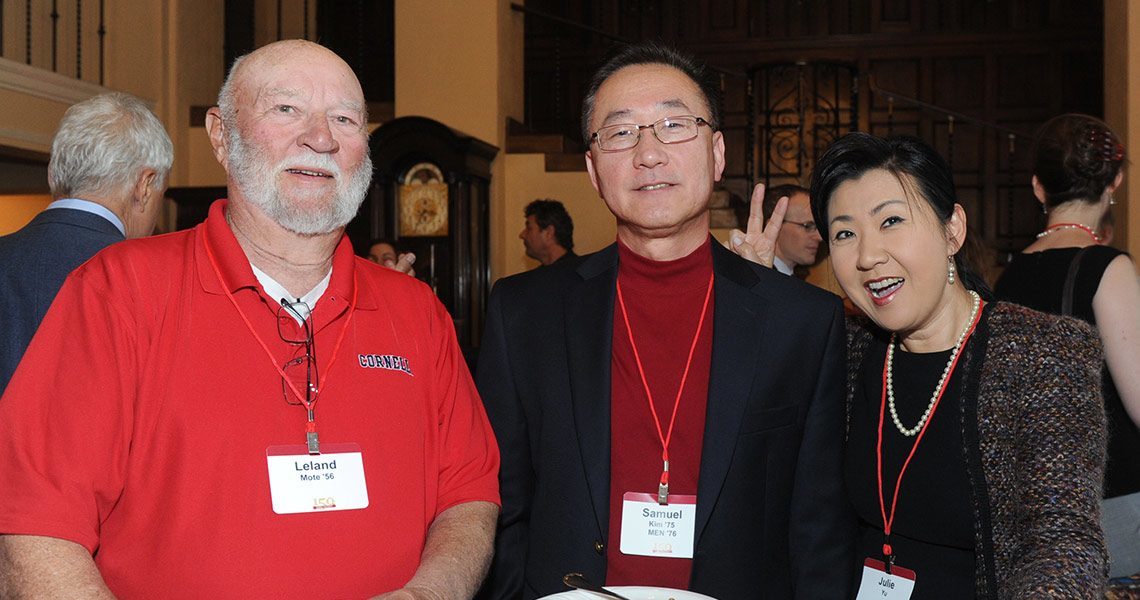 Leland Mote '56, Samuel Kim '75, MEng '76, and Julie Yu enjoy a classy reception.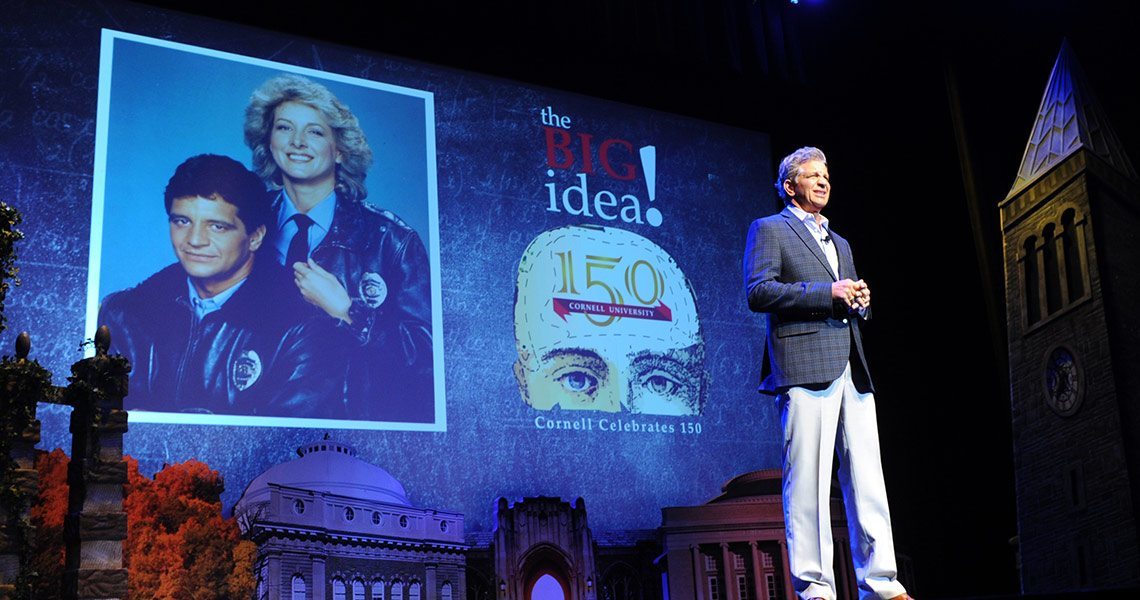 Ed Marinaro '72, host of the show, flashes back to his days playing officer Joe Coffey on Hill Street Blues.
Visit our Flickr page for more pictures in LA and other cities.