Lively Run Goat Dairy, based out of Interlaken, New York, and co-owned by Dyson alumnus Dave Messmer '17, is purchasing milk from upstate New York dairies that would otherwise be dumping their milk due to supply/demand issues caused by the pandemic, and turning the milk into cheese to donate to local food banks.
The dairy launched a Go Fund Me campaign on April 17, 2020, to raise $20,000 to purchase surplus milk from farms that would otherwise dump it, and to cover cheese production costs. The campaign met its initial goal within three days. As of May 4, Lively Run has raised $44,267 from 704 donors on their Go Fund Me page, plus an additional $5,000 in donations via mail.
At a time when many New Yorkers are hungry, food should not be wasted.
—Governor Andrew Cuomo
On April 27, Governor Andrew Cuomo announced that New York state will work with dairy producers to make products from surplus milk and donate the products to food banks, through the Nourish New York Initiative. In his April 27 email update, Cuomo said, "At a time when many New Yorkers are hungry, food should not be wasted." The initiative will also distribute $25 million to food banks across the state.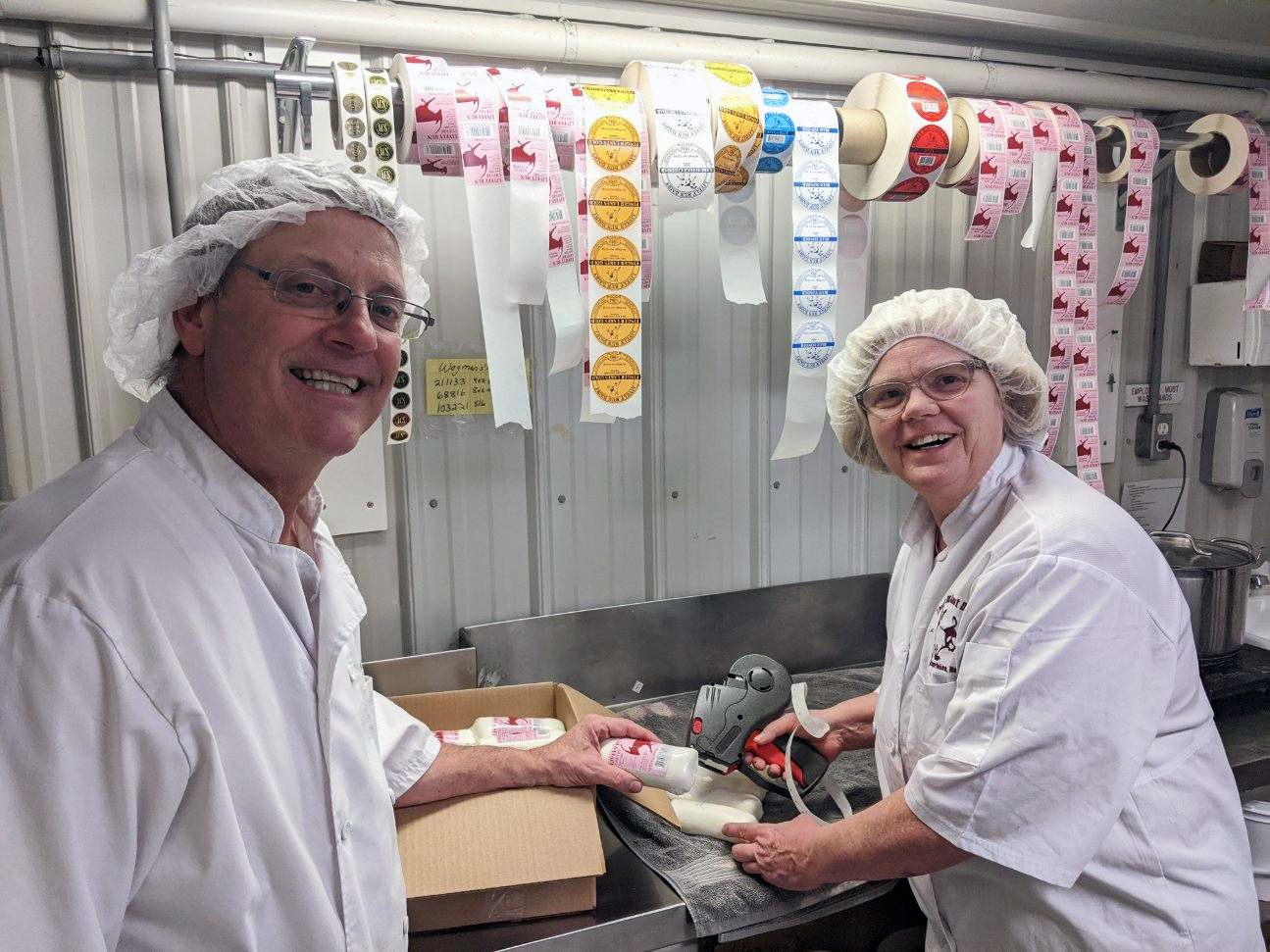 "We are thrilled that New York state is implementing this idea," says Katie Shaw, marketing coordinator and business partner at Lively Run. "We have already begun production of cheese from surplus milk, made donations of products to local food banks, and set up a non-profit organization with the help of the Center for Transformative Action (CTA) at Cornell."
Tapping their Cornell connections
The dairy is consulting with Anke Wessels, executive director of CTA and visiting lecturer in the Charles H. Dyson School of Applied Economics and Management. CTA is providing fiscal sponsorship to expand the project. The goal is to enlist additional cheese production partners, engage more farmers, buy more milk, make more cheese, and donate to more food banks.
Pete Messmer, Dave's brother and head cheesemaker at the dairy, also consulted with Rob Ralyea, senior extension associate in the Department of Food Science at Cornell, to ensure that the project complies with regulatory standards.
"Rob Ralyea helped us figure out the licensing with New York state, which was the most challenging aspect of the project for us," explains Shaw. "He is now helping us network with additional cheese producers, whom we will partner with to make more cheese, so we can feed more hungry people," she says.
So far, Lively Run has been buying surplus milk from Hidden Pastures Goat Dairy, owned by Andrew and Blake Place. The Lively Run team is working with Cornell Cooperative Extension to identify additional dairy farms that have excess milk, and with CTA to formalize a larger program that saves milk from being wasted and distributes cheese free of charge to those in need.
Pivoting to meet market needs
At the onset of the pandemic, Lively Run instituted daily management team meetings with brothers Dave and Pete Messmer, their parents Steve and Susanne, and Katie Shaw.
"Our dairy friends sent us photos of milk being dumped in their manure pits, and we had been seeing articles in the news about farmers dumping produce and milk because of oversupply," explains Shaw. "We were lamenting the plight of New York dairy farms and began brainstorming how we could help them," she says.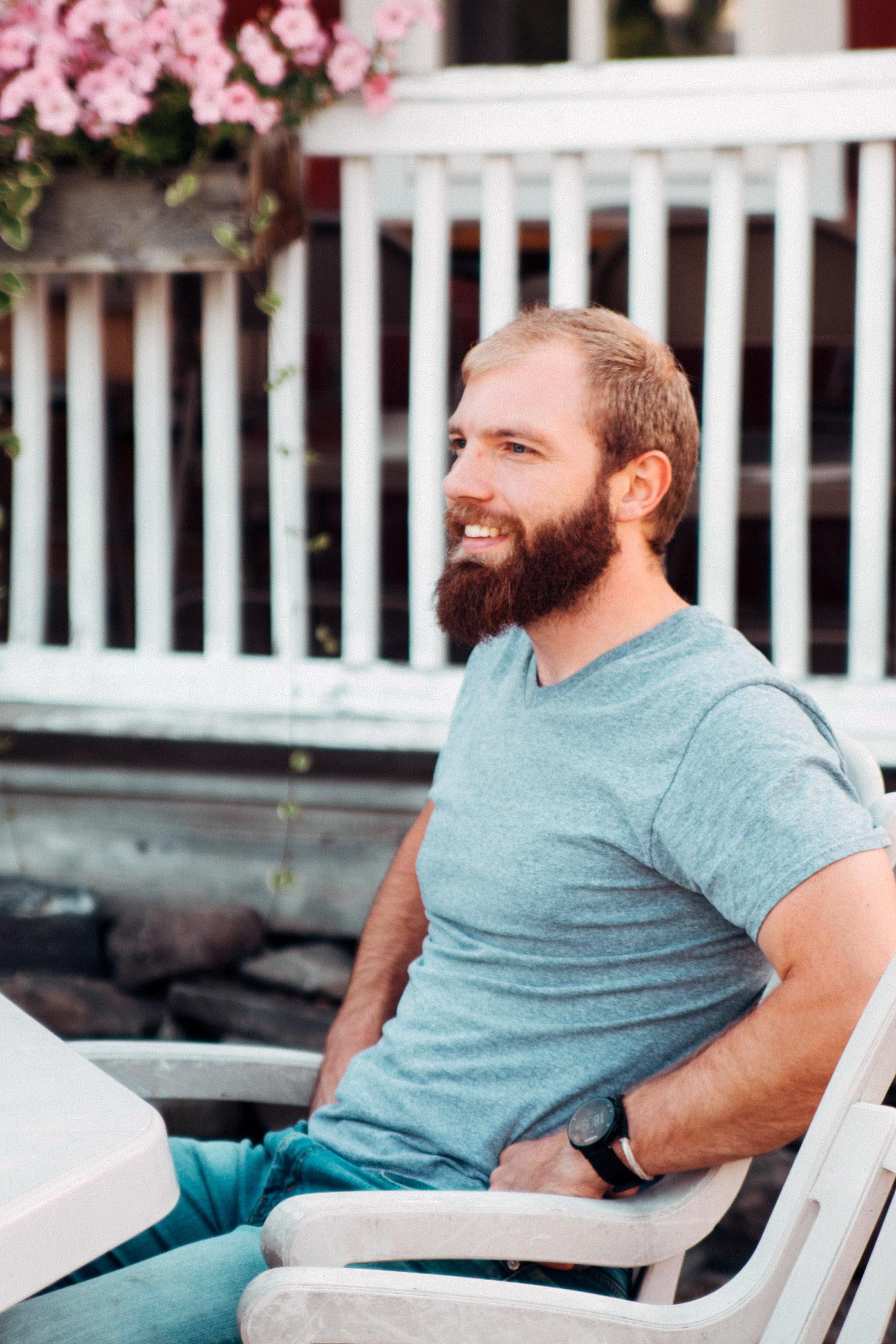 "Having well-developed communication lines in our organization through our daily meetings enabled us to pivot quickly to meet the needs of the new marketplace," says Dave Messmer. "By leveraging the multiple perspectives of our team, we quickly identified the market disruptions, connected the dots, and found a solution."
This project has proved to me, yet again, that people really care about helping one another.
—Dave Messmer '17
Messmer says that helping their community has always been part of the dairy's mission. "We are thrilled to be able to use our resources to help our community during this difficult and tragic pandemic," he says.
Robert Theetge, one of Lively Run's cheesemakers, volunteers regularly at a local food pantry, and the dairy has a long history of donating cheese to area food banks. These relationships helped the management team understand the needs of area food banks and leverage their existing network to get their cheese donations distributed across the region.
Delivering 7,000 pounds of cheese

With funds raised to date, Lively Run will donate about 7,000 pounds of cheese to food banks in New York state. "We will not be making a profit on this venture," says Messmer.
Melissa Madden and Jenn Smith, friends of the Messmer family, volunteer their time to coordinate distribution of cheese to area food banks. So far, cheese has been dispersed to the Interlaken Food Pantry, South Seneca Food Pantry, Trumansburg Food Pantry, Lodi Food Pantry, Auburn Hunger Task Force, and the PressBay Friendship Food Pantry in Ithaca.
"We will build our distribution network outward from Lively Run," says Shaw. "We want to ensure that we serve surrounding towns and keep Tompkins, Seneca, and Schuyler counties at the forefront," she says.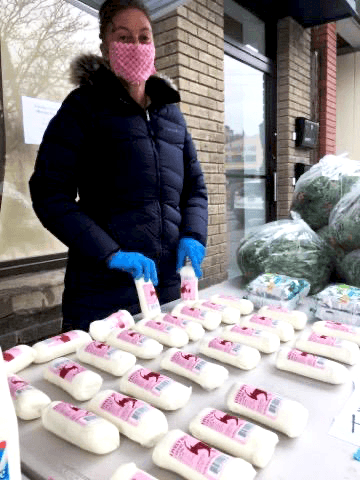 The dairy has reserved a small portion of the cheese produced to give to those who contributed funds, as a thank-you for their donations.
"The response we've seen from the community is staggering," says Messmer. "This project has proved to me, yet again, that people really care about helping one another."
Digging deeper
This COVID-19 Impact video features Miguel Gómez, an associate professor in the Dyson School, explaining how inflexibility in food supply chains has resulted in milk and produce being discarded, rather than distributed to the food banks that desperately need it.