"If I told you ten years ago that you'd be swiping, flicking, and zooming your way through the day, you'd have rolled your eyes and dismissed this as nonsense," observes Josh Wolfe '99.
Such are the "directional arrows of progress," (as Josh calls them) that have brought us into a world of ever-evolving social channels, apps to order and deliver dinner or a garden hose, smart speakers to tell us jokes and time our baked potatoes, and non-fungible tokens to authenticate our possessions—whether material or virtual.
We will soon gesture in free space like a sorcerer's apprentice—conducting the world around us with small gestures of our fingers and hands without any control surfaces.
—Josh Wolfe '99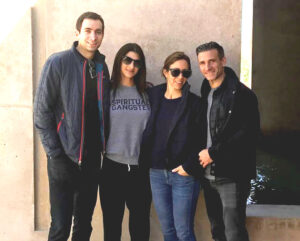 Fast forward another few years (or maybe sooner), when Josh envisions we'll be using wrist-worn devices that interface with our brains, so that we don't need to touch a screen to make things happen. Josh sees this future as a huge liberation from the necessity to hunch over keyboards: the new devices will "unshackle" us, he says.
"Forget the Elon Musk fantasy of brain implants; we already have sophisticated wrist devices that can detect the 14,000 nerves innervating the 15 muscles in your hands. We will soon gesture in free space like a sorcerer's apprentice—conducting the world around us with small gestures of our fingers and hands without any control surfaces," he explains.
Josh is a venture capitalist who co-founded Lux Capital with the express intent of turning what exists only in science fiction into functional technologies. He loves the thrill of beating others to the punch and being the first to believe in a good idea.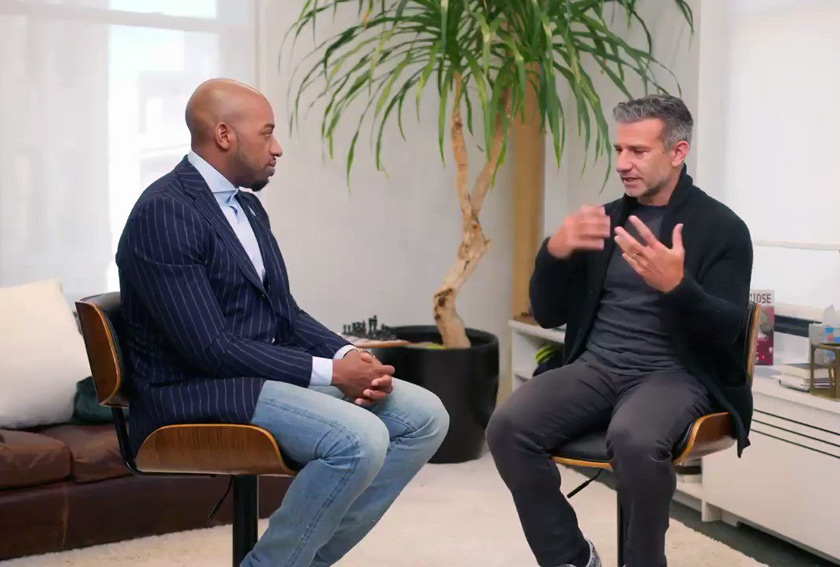 "Every day, I am learning something exciting and new, getting to meet cyberpunks and Nobel Prize-winners, all of whom are questioning the status quo—convinced they have a better way of doing something or chomping at the bit to show the world something it has never seen before," Josh says. "I can't stand the idea that someone else might fund them before me."
One of Josh's most successful ventures is Kurion, which he named after Madame Curie, who discovered radioactivity. Kurion combines autonomous robots (think WALL•E) with state-of-the-art chemistry and technology to clean up nuclear waste. The company scaled up quickly in response to the Fukushima nuclear disaster. As one of the few safe options for disposing of radioactive waste, it was extremely successful.
"Our little company became the only American firm chosen for the cleanup because we happened to have technology that could remove 99% of the radioactive Cesium and Strontium from the waste stream after Japan dumped hundreds of millions of gallons of seawater on the nuclear reactors to prevent a meltdown," he explains.
Josh has a hand in many such success stories—funding companies that break new ground in everything from medicine to defense to communications. A few of his favorite investments include:
Eikon Therapeutics, which is using the Nobel Prize-winning work of Eric Betzig and the microscope he invented to look inside of cells in order to discover lifesaving drugs
Anduril, which is developing everything from counter-drone technology, to perimeter security for bases and borders, to autonomous submarines to help defend island nations like Australia
Hugging Face (think 🤗), a leading international repository for machine learning and artificial intelligence researchers and their models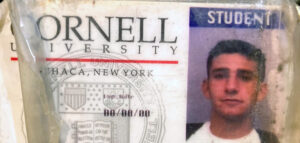 Josh believes that his experience at Cornell impacted him in profound ways. He recalls moving to campus from his Coney Island neighborhood, where he was used to projecting a tough image, and learning to let that go. "It took me a little while to appreciate sincerity and let my guard down," he says.
Coming from a relatively modest background and being raised by a single mother, when Josh encountered his more privileged peers at Cornell, he felt motivated to stand on his own merits.
"Chips on shoulders put chips in pockets," he says. "To this day, it's the top thing I look for when deciding to invest tens of millions of dollars in an entrepreneur. Do they have that burning fire inside them—a tinge of productive resentment and something to prove to anyone who doubted them or looked down on them?"
In high school, Josh had dreamed of one day curing AIDS. He got a summer internship with an immunopathology lab at Downstate Hospital in Brooklyn, where he found a mentor who believed in him, Dr. Dominick Auci. While they were waiting for blood samples to finish spinning in the centrifuge, Dr. Auci traded stock futures and options.
"I became totally enamored with capital markets and making money—especially as I didn't have any or come from any," Josh recalls. "I eventually learned about venture capital and realized this was the perfect hybrid of science and finance: the endless frontier of invention meeting the endless supply of human ambition."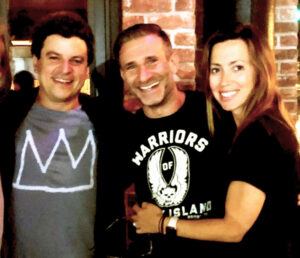 Josh started his Cornell career in biology, but soon switched to finance—graduating from the Dyson School. His roommate and friend, Noah Kerner '99, later introduced Josh to Lauren Taylor Wolfe '00, who is now his wife.
"We've supported each other as entrepreneurs—building large investment firms in venture capital for me and in activist public market value investing for Lauren."
Next on the horizon for Josh is what he calls a "Shazam for smell." He says that we are on the verge of a sensory revolution in which machines will detect the smell of a room or recreate the smell of your favorite apple pie or wine vintage. But the ramifications go well beyond nostalgia: Utilizing this technology to analyze breath will help with the detection of disease, and the technology can also be deployed to detect chemical markers in air that could, for example, warn of a fire.
"Success to me is simple," he says. "Are my kids proud to point at something I did and tell their friends, 'My dad did that!'?"
Josh Wolfe '99 was a featured speaker at Eclectic Convergence, the annual Cornell Entrepreneurship Summit in NYC, held on October 21 at Cornell Tech. Watch the recording of Josh and other inspiring entrepreneurs.