Cornell  gives alumni the opportunity to elect members—two each year—to its highest governing board of 64, an idea founder Andrew Dickson White wrote into the university bylaws. Voted onto the Cornell University Board of Trustees in the spring 2015 election, Stephanie Fox '89 and Jonathan Poe '82 completed the first year of their four-year terms on July 1. They say that listening, learning, and making connections during their first year as trustees has prepared them well for the challenges of this distinctive and high-responsibility volunteer role.
"We're bringing an essential point of view, representing the general alumni population," said Fox. "That's why it's so important to vote—to bring to the table the people you think will best represent the interests of Cornell alumni."
A retired vice president of information systems and technology at Bank One (now JP Morgan Chase) who lives near Chicago with her husband, Pat, and four children, Fox feels that she has insight into the stress families feel over tuition costs. Along with bringing alumni perspectives to board decisions, she also helps to interpret board priorities for alumni, such as financial strategies for recovery from the 2008 financial crisis, which is ongoing. "I didn't realize the level of impact the recession had on Cornell University until I was a trustee," she said.
Poe, a sales director for Cisco Systems who lives with his wife, Anne Vitullo '77, in Silicon Valley, California, said he enjoys directing the flow of information from the board to alumni, energizing others to re-engage with Cornell.
"Cornell is expanding its urban, global, and physical characteristics," he said. "That's a lot to learn about, discuss, and envision before asking open minded questions and hypothesizing first principles."
From senior members of the board, Poe has learned just how large is the scope of Cornell's recent growth, current research, and future capacity. Trustees get a front-row seat and a lot of decision-making responsibility. One thing he has on his mind is the university's continuing investment in New York City, and especially in the Cornell Tech campus, which will open in 2017.
Trustees need to be visionary, he said.
First year challenges
Poe and Fox had to be visionary during their first year as members of Cornell's governing body to meet the challenges—both expected and unexpected—the university faced during 2015-16.
"It really was a tough year," said Fox. To her, two things that made the year difficult for many Cornellians were the death of Elizabeth Garrett, Cornell's 13thpresident, and the announcement, in January, that the university's three accredited business schools—the Samuel Curtis Johnson Graduate School of Management, the Charles H. Dyson School of Applied Economics, and the School of Hotel Administration—would be combined into a new Cornell College of Business (CCB).
"I'm a graduate of the Hotel School," said Fox, "and the concept of and integrated College of Business has been polarizing. We are in a better place now, but it was a challenging few months."
She spent significant amounts of time during the past year talking with alumni, fielding e-mails, taking phone calls, and "trying to help us achieve the best outcome for the university."
During his first year as trustee, Poe, a College of Engineering alumnus, did a lot of intentional listening, learning as much as he could from more seasoned board members and reading background documents on leading issues. The CCB decision, for example, had been studied by the board since 2009, he noted; he wanted to catch up on all the reports and facts before the board vote took place.
"My new perspective is that alumni do some very heavy lifting in the evolution and governance of our beloved Cornell," he said.
The first year for any new trustee is a training period of sorts. Each is assigned to two committees, one of which is, appropriately, alumni affairs. New members also rotate through all other committees to get an overview of how committees work both individually and together and to see where their expertise fits in.
"The first year really is to get exposure," said Poe, who wants to be more proactive in his second year.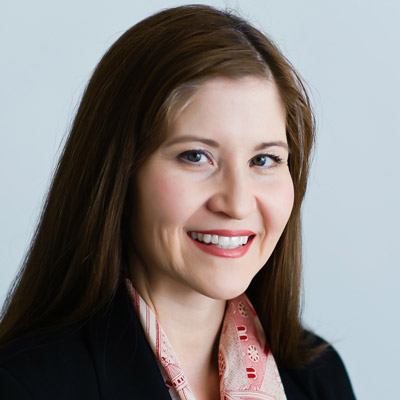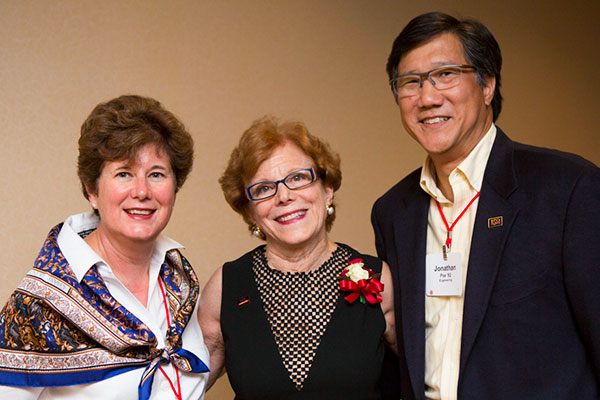 Second year action
Armed with new knowledge and experience from his first year as a trustee, Poe plans, in the coming year, to focus on student affairs and alumni engagement. His goals include increasing the reach of Cornell Giving Day, enhancing the effectiveness of the Cornell Alumni Leadership Conference (CALC), and building involvement among international alumni on LinkedIn.
"As a technology guy, I see a need to increase our virtual, mobile, and social Cornell connections," he said. "There are many needs at Cornell, and the more brainpower we add to problem-solving, the better the implementation of solutions will be."
After her first year on the board, Fox decided to join two new committees, the Finance Committee and the Buildings and Properties Committee, which she sees working hand-in-hand. She still serves on the Committee on Alumni Affairs, giving her more than the required two committees, but she feels up to the challenge.
"I want to do as much as I can in the time I have," she said.
Deep volunteer experience
Both Fox and Poe are energized by serving Cornell as volunteers—now more than ever in their roles as trustees. Their strong records offer the base to power them up the steep learning curve of Board of Trustee membership.
Poe has served Cornell as a volunteer leader for more than 35 years and has held several terms as vice president of the Cornell Engineering Alumni Association. Among many other volunteer positions, he has also has served on the Cornell University Council (CUC) and the Cornell Alumni Association (CAA).
Fox is currently serving her second term on the CUC and is immediate past president of the CAA. She is a member of the President's Council of Cornell Women (PCCW), for which she served as chair of alumnae engagement. Additionally, she recently joined the Dean's Advisory Board at the School of Hotel Administration. Although her responsibilities have increased since joining the board of trustees, her reasons for volunteering are the same as always.
"I love getting to know fellow Cornellians," she said. "I think we all share a common thread that we care deeply about the university."