Maryna Mullerman DVM '25 says Cornell has always been her dream school. Growing up in Ukraine, she spent many summers on her grandparents' farm outside Kharkiv, where she enjoyed fishing, catching insects, and observing wildlife. She says she knew she wanted to be veterinarian by the time she was eight years old.
She began researching veterinary schools and set her sights high—on Cornell's College of Veterinary Medicine. "I wanted to obtain the best veterinary education possible," Maryna says.
To succeed, she knew she would have to become fluent in English. And so, when she was fifteen years old, Maryna decided to move away from her home in Ukraine to live with family friends in New York City.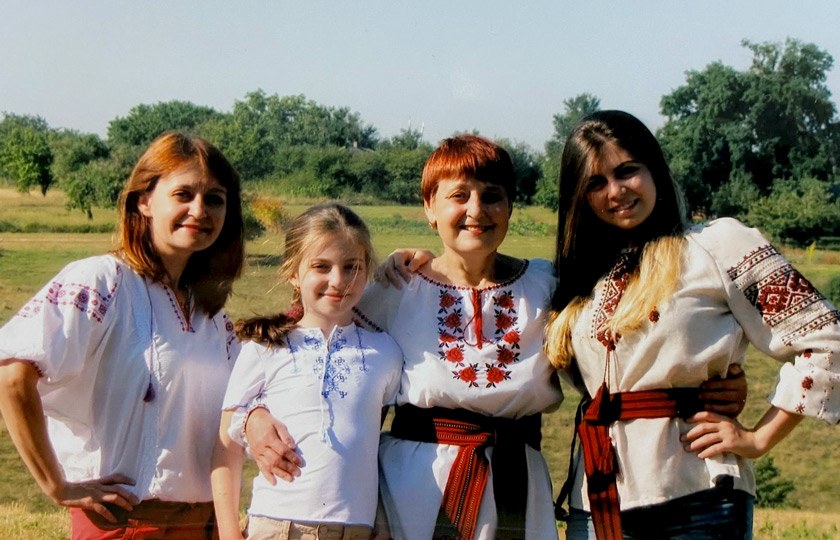 When she arrived in the U.S. in 2013, she spoke fluent Ukrainian and Russian, but only very basic English. Maryna enrolled in English as a Second Language classes and was able to transition into regular high school English classes within a year.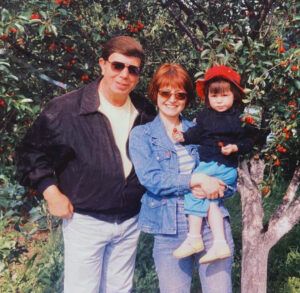 "It was hard, really hard," Maryna says about her experience living without her parents in a country where she didn't speak the language. "My circumstances forced me to grow up really fast. I learned how to cook for myself, how to use a laundromat, how to keep a budget, how to call Social Security, how to apply for health insurance, and how to do taxes."
Even though my childhood was cut short, coming to the U.S. molded my character and fueled my desire for education.
—Maryna Mullerman DVM '25
Meant to be
Maryna says that focusing on her goal—to attend college and then veterinary school—helped her stay motivated through the hard times. She borrowed an SAT study guide from the public library near her home in Brooklyn, and studied on her own. Maryna was admitted to the State University of New York at Stony Brook, where she majored in biology—graduating in December 2019.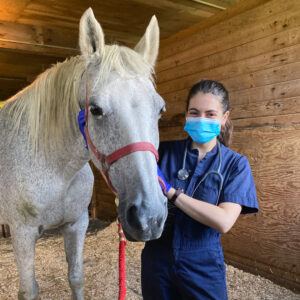 Near the end of her undergraduate career, Maryna attended an information session hosted by the Cornell College of Veterinary Medicine (CVM). "While listening to faculty and students from the school, I was overwhelmed with their passion and love for what they do," she says. She was impressed by the college's commitment to ensure access to veterinary services to underserved communities around the globe. She applied and was offered admission to CVM, along with a generous scholarship.
I think of education as the gateway to opportunities, and I'm incredibly grateful to be here. Cornell was always my meant-to-be.
—Maryna Mullerman DVM '25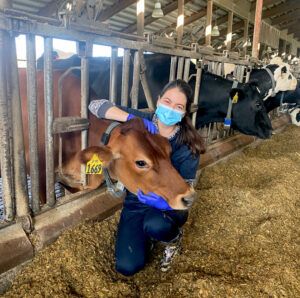 Though she is just beginning her veterinary studies, Maryna says that, so far, Cornell is everything she hoped for. She is exploring diverse career paths within the veterinary profession, ranging from One Health, to international veterinary work, to academia. "The faculty are not only exceptional in what they teach, but they're also incredibly supportive and willing to help students find their passion," Maryna says.
Making the transition from traditional lecture-based instruction to problem-based learning has been challenging for Maryna. "From day one, CVM students are trained to think like doctors," she says. "The first semester is always tough, but with every class, I'm gaining more knowledge and confidence in my clinical skills."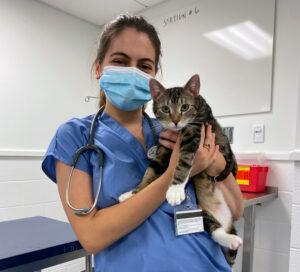 Maryna currently works as a student assistant at the Cornell Companion Animal Hospital, working side-by-side with practicing veterinarians to treat animal patients. She also works as a student milker in the Cornell Teaching Dairy Barn, where she is gaining valuable dairy health and management experience. This summer, she will work as a teaching assistant in the CVM summer college, a program designed to introduce high school-age youth to the field of veterinary medicine. She is also honing her Spanish language skills in preparation for future work in Spanish-speaking communities.
Looking to home
Maryna says that, until February 24, the future seemed bright. The full-scale invasion of her country by Russian forces has made it difficult for her to think about the future.
"A war is raging in my home country," Maryna says. "It's hard to focus on school while my friends and family are in Ukraine, fearing for their lives." Maryna's mother and sister are now in the U.S., and her grandparents fled their home in Kharkiv for the Netherlands.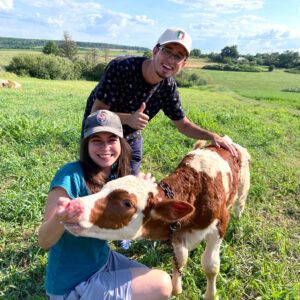 Maryna is not sure whether her apartment in the city is still intact. "I'm afraid to see a photo of my street," she says. "The city is being bombed day and night. I do not know if I will ever be able to see my home again."
Maryna last visited her friends and family in Ukraine in summer 2021, accompanied by her boyfriend, Vlad Pinkhasov. Vlad is a Russian Jew whose family emigrated from Moscow to New York City, and Maryna's family are Ukrainian Jews. Maryna introduced Vlad to her family and showed him her home in Ukraine. "He absolutely loved Ukraine," she says.
Survivors of the Holocaust

(L to R) Maryna's father Vadim, her sister Emi, and Maryna in the park in Kharkiv, Ukraine, in June 2006

"My father was born in 1938 and was a child of World War II, surviving the Nazi occupation of Kharkiv. My Jewish family was in hiding for two years during the occupation. My paternal and maternal grandparents and great-grandparents fought against the German forces in what is thought to be the worst assault on humanity in the 20th century.

Their lives and stories shaped my understanding of the Ukrainian Jewish experience and of the value of freedom and human life. I grew up in Kharkiv, Ukraine—in a free, multicultural, independent country. I speak both Russian and Ukrainian fluently. I have family in both Russia and Ukraine. But right now, the Russian government and its army is destroying my city, my country, and my people—using the same tactics Nazi Germany used in WWII.

I am asking for people to not be silent. This is a direct assault on democracy and freedom; it is a direct assault on humanity. I am asking people to not look away." —Maryna Mullerman DVM '25
Maryna is grateful to the Cornell community for their support during this difficult time. "Everyone has reached out to me—my amazing classmates, other students, staff, faculty, and the dean."
Cornellians share how to help
Maryna hopes that the war in Ukraine will end quickly and that she will be able to return home in the summer. "I want to help rebuild my city that has been destroyed," she says. She urges those who can do so to support the organizations delivering humanitarian aid to the people of Ukraine.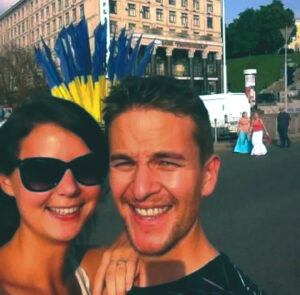 Ken Leaver '99 lived and worked in both Russia and Ukraine for nearly a decade, where he served as Ukrainian point of contact for Cornell's international alumni. "My wife is Ukrainian and her family is from the city of Chernigiv (about an hour from Kyiv)," Ken says. "A few days ago, an apartment block where my brother-in-law has an office was struck by a rocket, killing more than ten people. He left the building just 30 seconds before the blast."
Ken says that he and his wife will welcome her sister, who has now fled Ukraine, into their home. "I encourage others to do the same," he says. "Ukrainians do not know how long their country will be impacted. Many of their jobs have been temporarily paused, so they do not have an income. Anything you can do to provide homes, jobs, and support is of great help," Ken says.



Supporting Ukraine

Daryna Kulaga MPA '20 is part of a small team of Global Shapers based in Ukraine who launched the website Support Ukraine NOW: Real ways you can help Ukraine as a foreigner. The site includes general and localized information for residents of more 30 countries who would like to help Ukrainians. The website has already had more than 350,000 visitors from around the globe.

"The support I've received from my fellow Cornellians has been immense," Daryna says. "Knowing that people from El Salvador, to the U.S., to China and India, support us is so important."

"If you want to help, there are so many ways," she explains. "You can donate, help with humanitarian aid, attend a protest, reach out to your local leaders, or host someone. We double check everything," she adds, "so these are all very reliable sources."

Daryna was a member of Cornell's COP25 delegation in 2019, and part of the COP26 Ukrainian delegation in 2021. She is current head of emissions management for Naftogaz, a state-owned oil and gas company in Ukraine, where she works on decarbonization and low-carbon business development.