To mark the sesquicentennial of the Cornell Glee Club, the university's oldest student organization, a record number of past and current members—more than 300—gathered during Reunion 2019. There were speeches, receptions, and, of course, music.
Alumni kicked off Saturday's luncheon, the centerpiece of the weekend, with a spontaneous singing of "Strike up a Song for Cornell." During the Glee Club concert with the Cornell University Chorus on Friday—a regular Reunion event—Glee Club members overflowed the Bailey Hall stage, singing from sections on either side, as well. The concert culminated with "Ave Maria" by Franz Biebl, the ensemble's signature piece.
In addition to performing as one super-ensemble, distinct cohorts took turns honoring the directors they sang under: Robert Isaacs, the Percy Browning '56 Director of Choral Programs (2013–present); Scott Tucker (1995–2012); Thomas Sokol (1957-1995) or Thomas Tracy (1946-1957).
The Glee Club alumni also played a leading role in an epic Cornelliana Night on Saturday.
"We have nearly 75 years-worth of alumni singing together, and that's something really special," said Corey Earle '07, Reunion chair. "Few Cornell organizations have such longevity and continuity across the generations, not to mention such a strong tradition of alumni engagement."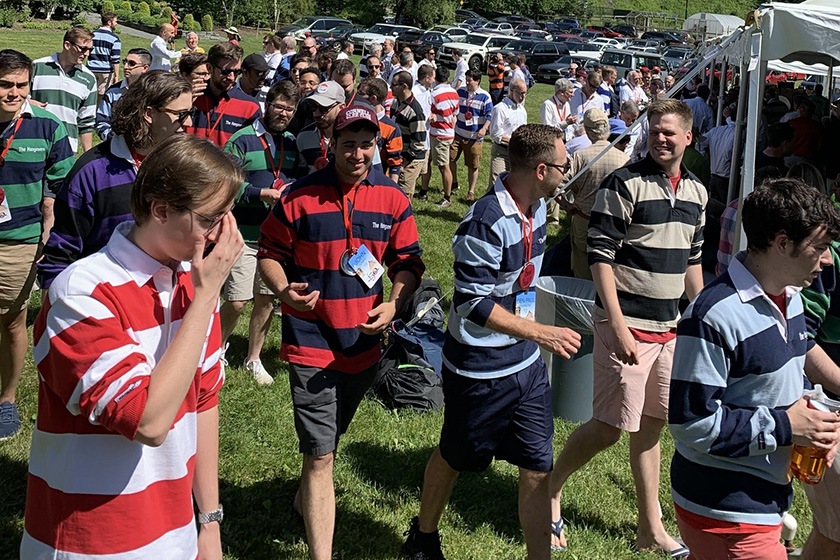 The celebration had notes of solemnity; Friday afternoon, a memorial service commemorated the life and legacy of Sokol, who died in April. "Both Scott [Tucker] and I are sorrowed that our predecessor passed away too soon to take part in the celebration he was so much looking forward to," said Isaacs.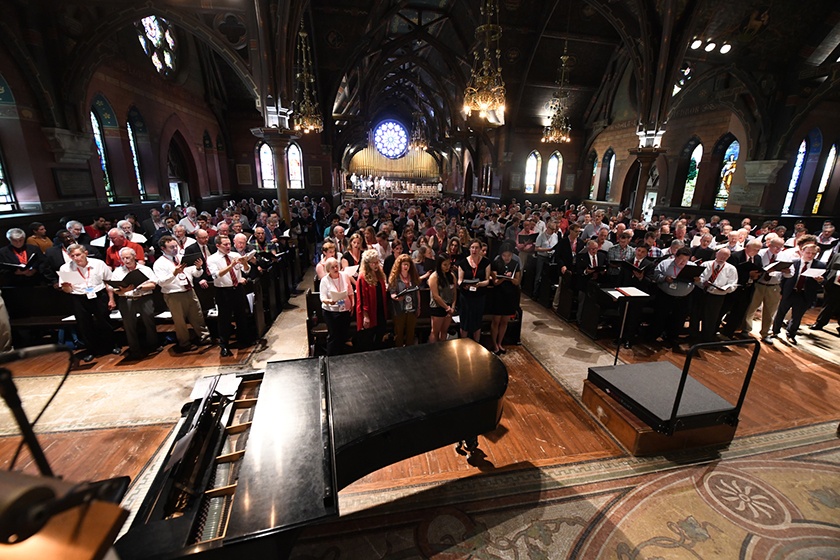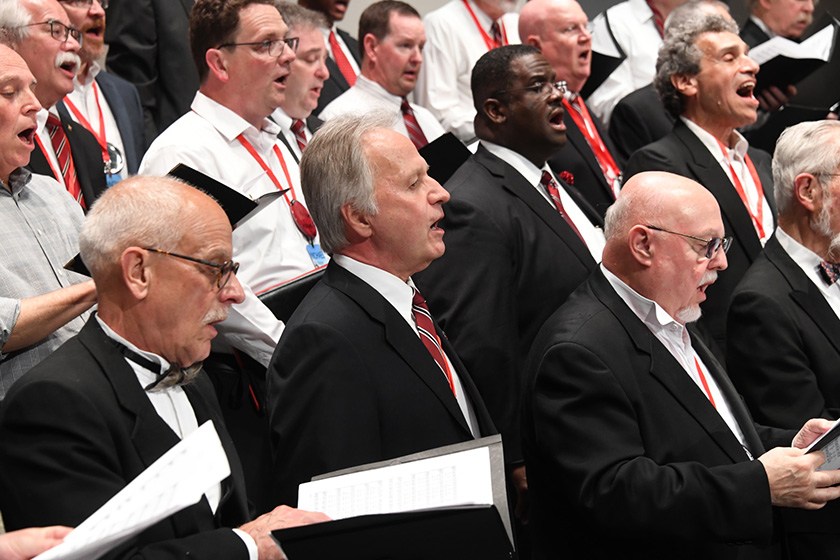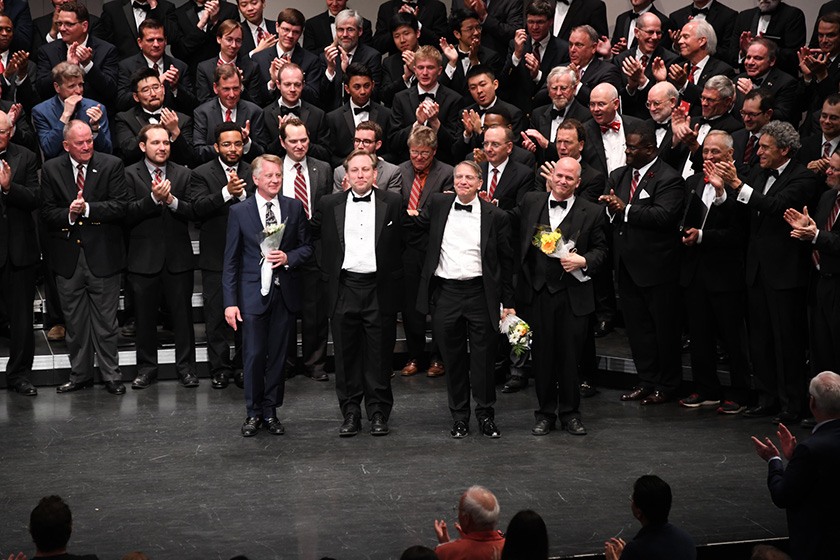 Founded in 1868 as the Orpheus Glee, Mandolin, and Banjo Club, the Glee Club has endured through fifteen decades as similar groups at other universities sprang up but lapsed, said Michael Slon '92, author of Songs from the Hill, a history of the Glee Club.
Participation in the ensemble defines the undergraduate experiences of many members, and alumni enjoy a tight, active community. The week of the reunion, the Glee Club reached its endowment drive goal of $1.5 million.