This year, Forbes named ten Cornellians to their 30 Under 30 lists.
These alumni superstars are having an impact across time zones and diverse industries—from financing new ventures in Africa, to developing smart fabrics that can adapt to the wearer's needs, to greening the production of nitrogen fertilizer.
Since 2019, we have invited the listmakers to share their stories via livestreamed interviews. Hundreds of you have tuned in—including many current students—to listen to these inspiring entrepreneurs talk about their experiences and lessons learned.
"They've already accomplished so much since graduation," says Amanda Massa, associate director of Young Alumni Programs and coordinator of this year's event. "It's fun to hear what led to where they are today and what the future might hold for these incredible young Cornellians," she says.
Words of wisdom from the 2021 listmakers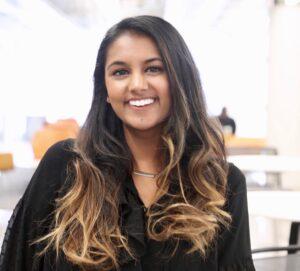 Saniya Shah MBA '19
"Anyone who doesn't look like the typical founder will face challenges. You can't change the world in one day, but you can come prepared to face situations in which the person you are interacting with doesn't see you as an equal." — Saniya Shah MBA '19, CEO of Pilota, a booking assistant that uses AI to predict flight information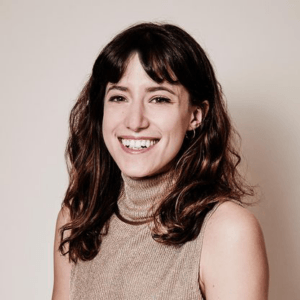 Flori Marquez '13
"The theme of my career is that I wanted to learn and expand my skillset, with the thought that the sky is the limit." —Flori Marquez '13, co-founder and SVP of operations of BlockFi, which allows clients to buy, sell, borrow, and earn interest using cryptocurrency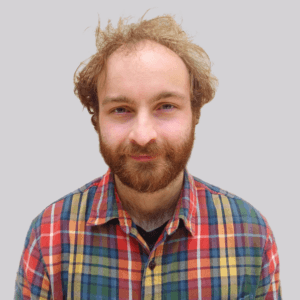 Jay Schwalbe '14
"Trying to apply knowledge to make the world a better place was something I got from Cornell. The whole curriculum was very useful." —Jay Schwalbe '14, co-founder of Nitricity, a startup working to produce nitrogen fertilizer with only air, water, and renewable electricity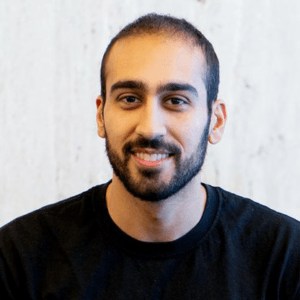 Ahmed Elsamadisi '14
"It's hard to do something innovative in an innovative space. I've been laughed out of rooms by people who said it would never work." —Ahmed Elsamadisi '14, co-founder of Narrator, a data analysis software company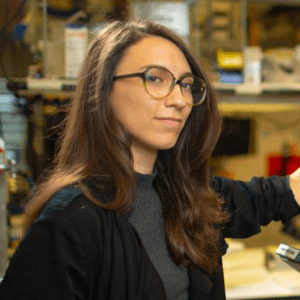 Vanessa Sanchez '16
"Some of my ideas are pie in the sky, inspired by anime and sci-fi. As we think about wearables like smart watches and smart glasses, I see this kind of technology being more integrated into our garments." —Vanessa Sanchez '16, PhD candidate at Harvard University working to make clothing smarter through materials science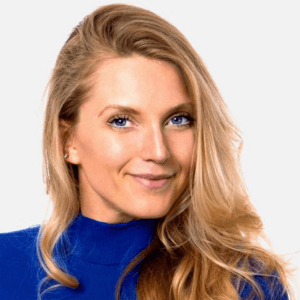 Phaedra Randolph '13
"Doing something novel—doing something that no one else can do, with a product no one else can touch, at a price point no one else can touch—requires a long-term view." —Phaedra Randolph '13, founder and CEO of Spero Foods, making dairy alternatives for a mainstream market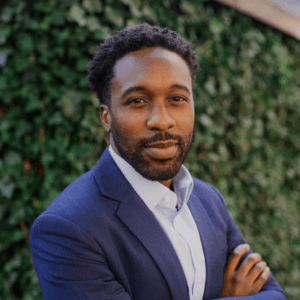 AJ Okereke '14
"My advice to Cornell students is to continue to lean into your work. You have an opportunity to build a foundation and work ethic that will serve you the rest of your life. And have fun. Those four years fly by, so don't take yourself too seriously." —AJ Okereke '14, managing partner at Golden Palm Investments, a venture capital firm with a focus on the African continent
Entrepreneurial Listserv
Join our Entrepreneurial Listserv to email members of the Cornell community about all things entrepreneurship-related. Emails are monitored to prevent spamming. To join, email Entrepreneurship-L-request@cornell.edu with the body of the email containing only the word "join."