Cornellians from across the country and around the world tuned in on January 30, 2020, to hear from the newest cohort of Cornell Forbes 30 Under 30 honorees. The 2020 Cornell Forbes digital event attracted audiences of all ages, including current Cornell students and alumni spanning seven decades.
Hosted by previous Forbes listmakers Kristen McClellan '12 and Narie Foster '09, the live interviews honed in on what it takes to conceive of, launch, and sustain a revolutionary idea or product in the current marketplace. The Cornell winners agreed that—in order to succeed and persuade others to back their ventures—they needed to be fearless.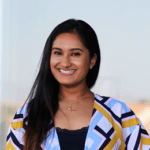 There's nothing to be afraid of. There are so many people out there who are willing to help you… Be open, be fearless. Try to talk to as many people as you can and share your ideas with them.
—Nikita Gupta '17, co-founder and CTO of Symba
Watch the recorded interviews on demand now.
Matching any intern to any company
Nikita Gupta '17 was recognized in the Forbes Enterprise Technology sector for Symba, an online platform to facilitate virtual internships. Gupta believes that "students from all around the world should be able to intern for any company," even when they can't afford to relocate to expensive cities like San Francisco and Washington, DC, on an intern's salary.
Symba matches university students with prospective "gigs," or short-term work opportunities in a variety of firms. She encourages interested Cornellians to visit the Symba website and explore. "As an alumna, I'm so eager to talk to any student who reaches out," Gupta says.
Becoming a happy camper
Gabe Kennedy '14, co-founder and co-CEO of Plant People, is a Forbes winner in the Food & Drink sector. Kennedy says his business started as "a twinkle in my eye," and has grown to provide an avenue for him to martial his talents in service of a greater vision. He believes his products draw upon "centuries of plant intelligence" to benefit customers.
Kennedy attended Cornell's School of Hotel Administration after graduating from the Culinary Institute of America and working as a chef in NYC. "I'm grateful for my Cornell education," he says, which he pursued after realizing that, "maybe I'm not self-actualizing chopping shallots… in Manhattan."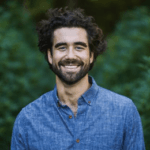 If I can step into a space of creating value, creating impact, and bringing something that's beneficial to the world, then I'm a pretty happy camper. My education gave me the foundation to do that.
—Gabe Kennedy '14, co-founder and co-CEO of Plant People
Working for everyone
The other interviews feature Cornell alumni who are finding ways to improve the health of people and the planet. Erica Barnell '13 has pioneered a non-invasive process to screen for colorectal cancer; Alexander Fotsch '12 is working to produce more food, fuel, and fiber on less land; and Sharon Li PhD '17 is working to train computers to recognize visual cues for use in everything from self-driving cars to medical diagnostics.
These Cornellians are doing work that they believe in, and they are passionate about helping to create products that have value for the rest of us.