Rich Chomko '03: Coast-to-coast Cornell ambassador
Rich Chomko '03 began volunteering for Cornell when he was a student—hosting admitted students for the Red Carpet Society and chairing Cornell Days—and has never stopped. A physics teacher who has taught in high schools in Los Angeles, New York City, and New Jersey, he has been helping pre-college students through the college application process, and he hopes to "open their eyes" to educational opportunities.
Through his involvement in the Cornell Alumni Admissions Ambassador Network (CAAAN), Chomko meets with several students a year. Working with the Cornell Club of Los Angeles, he also arranges meetings between other alumni and prospective as well as accepted students.
"In California, this is especially important because many students on the West Coast haven't heard much about Cornell. And in the urban schools where I have taught, students often have no exposure to Ivy League schools, so their knowledge of universities like Cornell is non-existent."
"CAAAN meetings," he adds, "provide a chance to share my experiences, answer questions students may have about Cornell, and give Cornell feedback. The information alumni provide has a different quality. It can help students feel more excited about choosing Cornell and it can help them make the decision that is best for them."
This spring, Chomko's work will receive a tremendous validation when two students whom he mentored for several years graduate from Cornell.
Chomko has also hosted externships for enrolled Cornell students who are exploring their interest in teaching. Several students have shadowed him in his classrooms in the Bronx, Brooklyn, and Los Angeles to see what teaching is like, especially in urban schools. "Then,I have them talk to my students about what college is like, as a way to give back to their near-peers," he says.
Chomko has also taken on leadership roles for CAAAN and served as his class officer and Reunion chair.
Why does he stay so involved?
"Cornell has swung open every door possible for me," says Chomko. "Cornell gave me a lot. It opened my eyes and those of all my friends from Cornell, who are all doing well. This is a way for me, in turn, to open the eyes for these kids."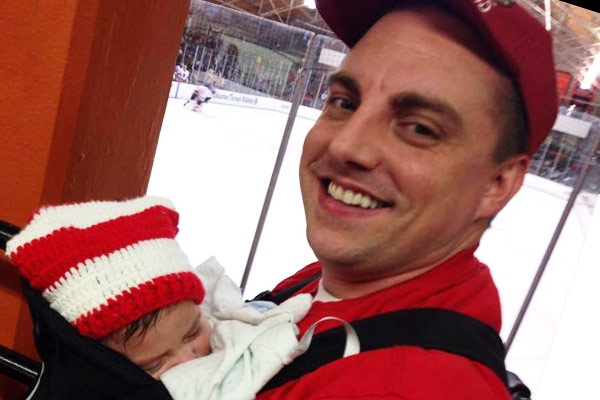 Ruben Ortega '13: Advocate for diversity and inclusion
Just three years out after graduation, Ruben Ortega '13 has focused his volunteer energies on advancing diversity and inclusion, not only for Cornell students, but also for alumni. The co-founder and president of the Cornell LGBT Business Alliance has worked with the Cornell Gay and Lesbian Alumni Association (CUGALA) to help raise funds in support of Cornell's LGBT Resource Center, and he serves as treasurer on the board of the Cornell Latino Alumni Association (CLAA), which is active in supporting Latina/o Studies and the Latino Living Center. Last year, he also helped plan the CLAA/CBAA Reunion.
A graduate of the School of Hotel Administration, Ortega occasionally speaks to groups of admitted students from diverse backgrounds. "It's always a treat to talk with them and share my experiences," he says. "I always jump in, and I'm so excited for it."
Formerly a Goldman Sachs analyst, Ortega plans to attend Harvard Business School in the fall.
The reason I'm so passionate is that Cornell took a bet on me. I feel very fortunate to have had the privilege to attend Cornell, and I took advantage of every opportunity available. I owe so much to Cornell and it's so rewarding to continue to stay involved as an alumnus.
—Ruben Ortega '13