The Online Cornell Alumni Leadership Conference is open to all!
Register now
The Cornell Alumni Leadership Conference (CALC), a meeting for alumni leaders and volunteers, is expanding in 2019 to include all alumni interested in Cornell community and engagement. The conference is scheduled for February 8-10 in Boston.
"I invite all Cornell alumni to join this weekend of idea-sharing and community as we form a strategy for the future of alumni engagement," said Michelle Vaeth '98, associate vice president of Alumni Affairs. "At CALC, we will hear from student and campus leaders, and I will share my vision for the next five years of alumni connection to the university and to each other. Your voice is important to this moment."
Previously a conference for class officers and other volunteers to train for specific roles and plan for specific events, CALC in 2019 focuses on creating a new strategic plan, spearheaded by Vaeth, for Cornell alumni affairs.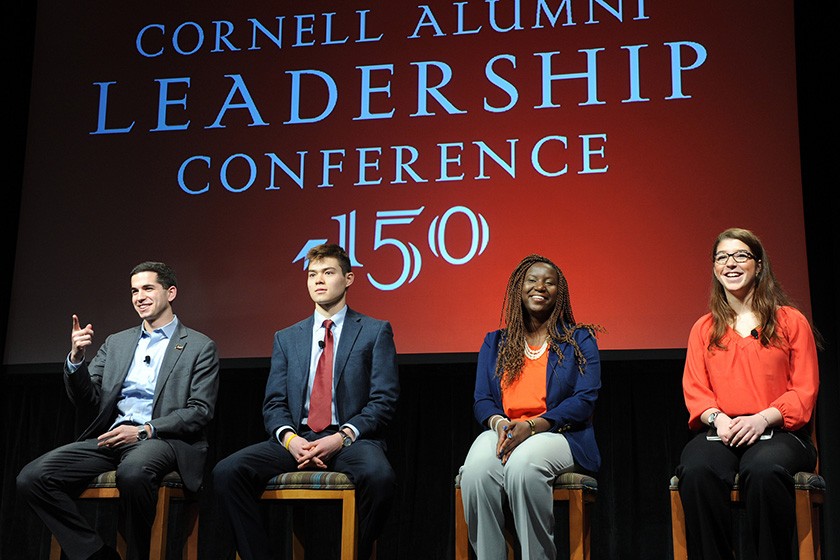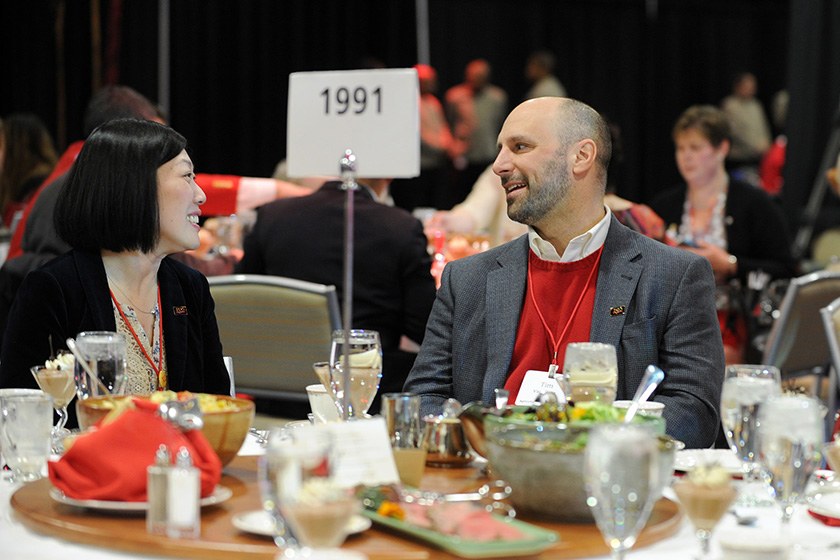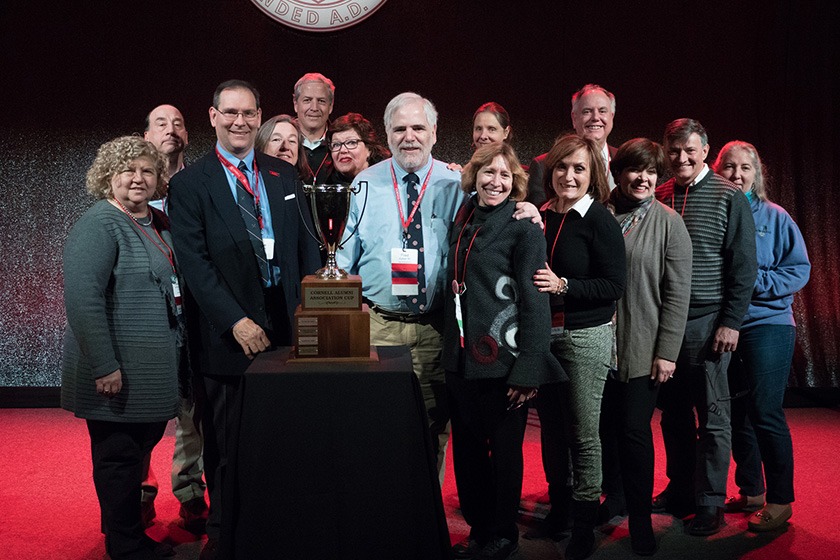 "This year, we've expanded it to include anybody who is interested, regardless of whether they're a current volunteer or not," said Tina Gourley, director of Volunteer Programs. "Strategic planning is the biggest focus of the entire weekend, but there will also be learning at the same time."
The weekend's "storyline," said Gourley, will move from the big picture view of Cornell, to strategic planning, to specific opportunities to get involved.
The first day, Ryan Lombardi, vice president for Student and Campus Life, kicks off the conference with stories from today's Cornell in a TED Talk-style presentation with students.
Next comes an organized networking session—"think of speed dating," said Gourley—designed to help Cornellians make new connections outside their established organizations and graduation year groups.
Saturday is all about strategic planning, said Gourley. Vaeth and Kelly Brown '88, MBA '91 , chair of the Cornell Alumni Advisory Board, lead a discussion of the future of Cornell alumni affairs followed by breakout sessions.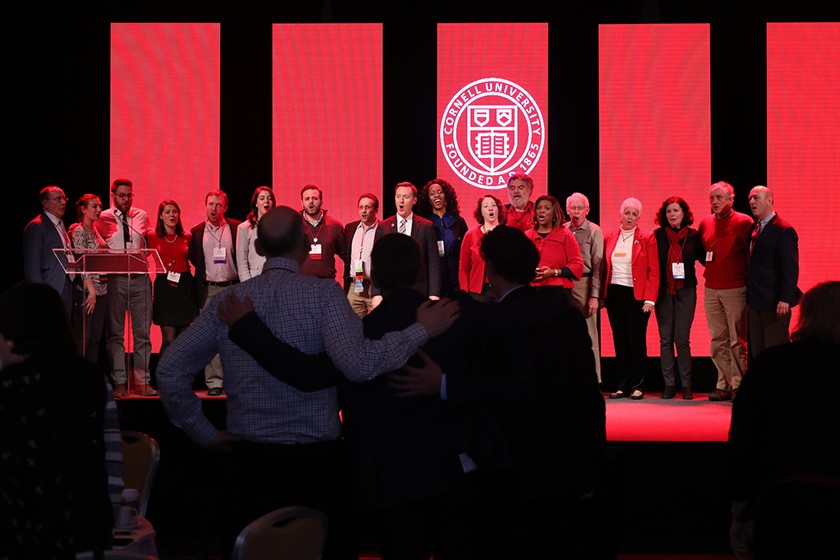 CALC 2019 offers a digital track for alumni who are not able to travel to Boston.
Wrapping up the conference is a volunteer expo full of opportunities for alumni to find their place to get involved. And throughout the weekend, there will be plenty of unplanned time for attendees to connect with old friends and meet new ones.
"My goal is to meet 10 people I've never met before," said Gourley.