Whether you prefer to warm up your day with coffee, tea, or cocoa—you're not alone. Coffee is the second largest exported product worldwide, second only to oil. More than half of Americans drink coffee on a daily basis, averaging three cups daily. This puts the U.S. 25th in the world in per capita coffee consumption, with Finland topping the list. Finns drink an average of four cups of coffee per day—with two ten-minute coffee breaks mandated by law for Finnish workers.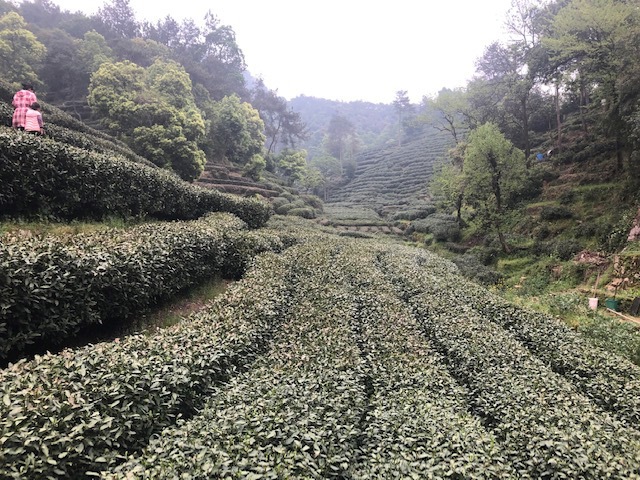 Tea is the second most consumed beverage in the world, after water. China—the birthplace of tea—accounts for more than 40 percent of global tea consumption. Worldwide, there are thousands of varieties of tea. The length of time tea leaves are exposed to the air to dry determines whether they are green, yellow, grey, brown, or black. The drying, or oxidation process, changes the color, flavor, aroma, and strength of the tea.
Hot chocolate has been consumed for thousands of years, tracing its origins back to the Olmec people in ancient Mexico, who are thought to be the first to roast the fruit of the cacao tree and mix it with water, around 1700 BC. The Mayan and Aztec peoples drank their ground chocolate mixed with water, chilies, and toasted corn, served lukewarm and frothy. Spanish colonizers introduced sugar and spices like cinnamon to the mixture, and French royalty created delectable variations infused with orange blossoms and almonds. In 1753 Carl Linnaeus, founder of the classification system of all living things (taxonomy), named the plant Theobroma cacao—Latin for "food of the gods."
Crafting a fine cup of coffee, tea, or chocolate is both an art and a science. The perfect cup depends on many things, including the variety and vigor of the plant, quality of the soil, quantity of sunlight, and harvesting and roasting practices of the artisans who produce the end product. To give you a sense of the confluence of factors that go into creating your favorite brew, we reached out to three Cornellians in the beverage business: Guatemalan coffee producer Henry Green '95, MEng '96, tea maestro Mike Harney '77, and Mexican hot chocolate aficionado Isela Hernandez '95. We hope you enjoy their insights on filling your cup with the very finest coffee, tea, and hot chocolate this winter.
Coffee that tastes good without cream and sugar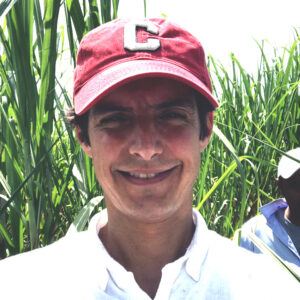 Henry Green '95, MEng '96 knows for certain that Cornell changed the trajectory of his life. Henry took full advantage of Cornell's breadth—taking classes across different colleges and fields, including landscape architecture and civil and industrial engineering. Henry says that Cornell "opened his mind" and taught him how to learn and how to think. He also met the love of his life and future wife, Isabel Leal '95, MEng '97.
Isabel is the daughter of Yolanda Toledo de Leal, who co-owns Culpan coffee farm in Guatemala with her sister Carolina Toledo de Monterroso. Their great grandfather, Don Francisco Ocheita, first planted coffee there in 1866, and the land has been producing gourmet Guatemalan coffee ever since. Isabel's brothers, Luis Fernando Leal '92, MEng '93 and Jorge Leal '96, MEng '97, also attended Cornell, as did Henry's sister, Isabel Green MD '03.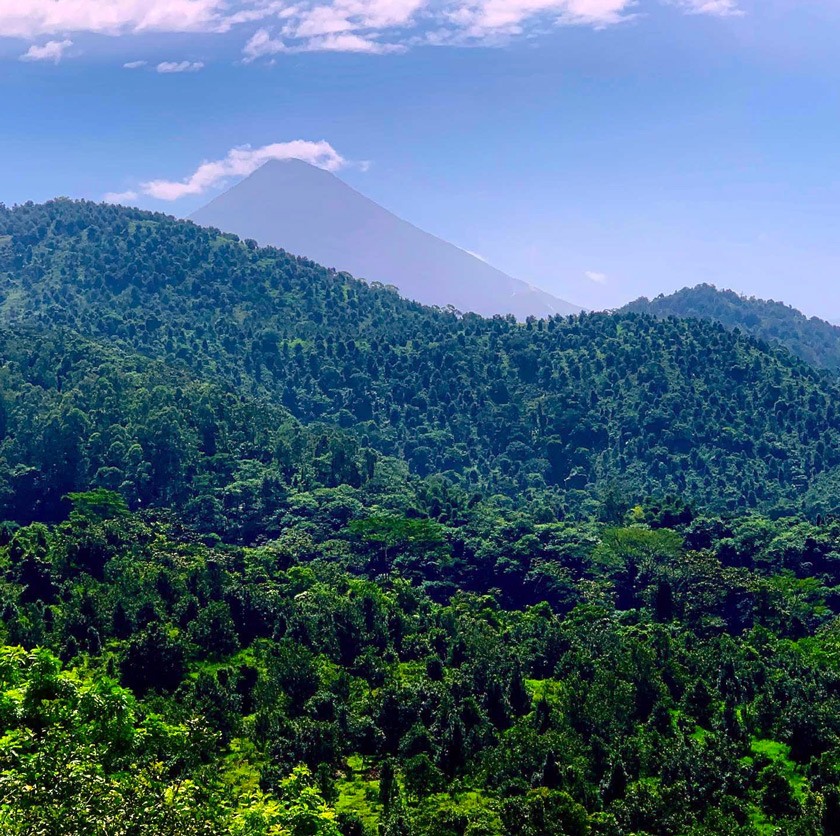 After working in the U.S. as a management consultant and investment banker, Henry moved to Guatemala, where he began working in the family business. In addition to the Culpan coffee farm, which is currently managed by Isabel's cousin, Juan Diego, the family operates Ingenio Magdalena, a 132,000-acre sugarcane plantation founded by Isabel's father in 1983.
Henry says his role is two-pronged, involving both real estate development and agriculture. In the ag domain, Henry is part of a large corporation based in Guatemala that farms several different crops, including coffee, sugarcane, cardamom, macadamias, and bananas.
Patience makes a great cup of coffee

By Juan Diego, manager of Culpan coffee farm

"What makes a cup of coffee taste great? This depends on the variety, roast quality, patience, and—last but not least—a fair price for producers and growers.

Woman picking coffee beans

Variety plays an important role. Arabica coffee is considered the most flavorful, and is the most consumed and liked coffee worldwide. Within the Arabica variety, there are many sub-varieties with many different flavor profiles that include notes of chocolate, caramel, fruit, nuts, and anise. Arabica also faces the most challenges. It is planted mostly in high altitudes and on sloped terrain, which makes it difficult to harvest. This requires hard and handpicked labor, which, in turn, drives up labor and production costs.

The type and quality of the roasting process also has an impact on the final product. The darker the roast, the lower the quality of the final coffee product. Apart from masking its lower quality taste profile, it also eliminates the characteristics that make for a higher quality profile, including notes of the above referenced flavors. A controlled light roast brings out these flavor notes.

Coffee seeds drying in the sun

Patience was the most important thing for my grandfather to produce coffee: Patience to plant and to take care of a coffee plant that takes three years before it can be initially harvested.

Patience to apply the fertilizer, fungicide, and all the maintenance required to get the process just right. Patience in the coffee mill, a process that can take up to one hundred and sixty-eight hours to complete, from the wet mill process to the dry mill layout—not counting the additional one to two months for the dry mill process. Patience to roast the coffee slowly, and patience to prepare the coffee before serving it.

Growers, producers, and roasters all must have a stake in the profit-sharing mechanisms and be allowed to produce patient coffee. This, in turn, is how a consumer comes to obtain that amazing cup of coffee."
Henry: working to improve upon nature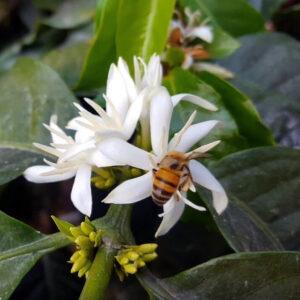 In describing his role in the ag business, Henry says, "I like to focus on long-term strategy and helping people be the best they can be." Recently, he has worked on a project to recover organic waste from the sugar mill and use it to make compost. This compost is then applied to the cane fields to improve the health of the soil and plants.
Henry also helped with the transition from using helicopters and small planes to using drones to apply compost tea and nutritional fertilizers. The drones are much less energy intensive and more environmentally friendly, and they allow farm managers to adjust the amount and timing of the amendments to meet the needs of different plants.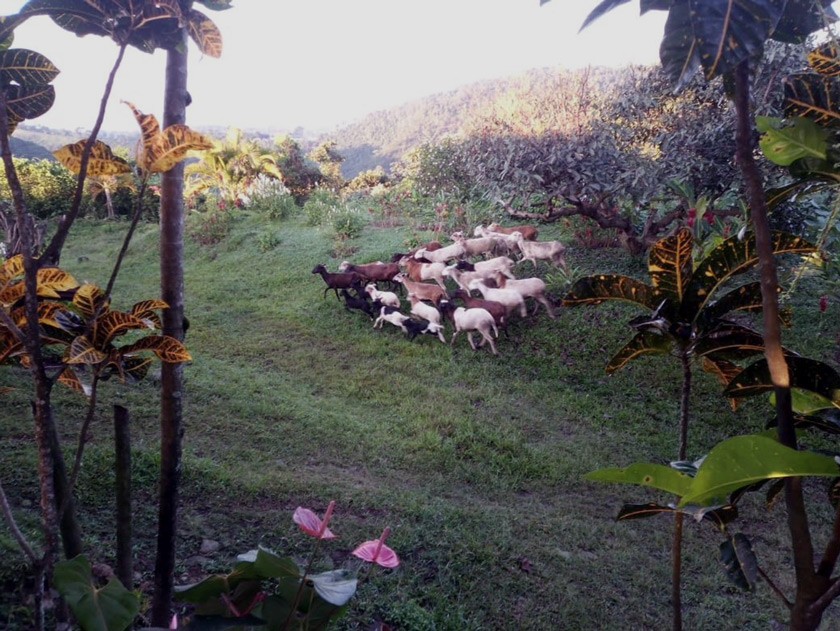 A recent innovation in the coffee space is using livestock to control weeds, rather than herbicides. An added benefit of using sheep to weed between the coffee plants is their manure: "It provides microorganisms to inoculate fields and helps produce a healthier ecosystem," Henry says.
Most good coffee from Guatemala doesn't need cream or sugar. It has plenty of flavors and those counteract the typical bitterness for which people use cream and sugar.
—Henry Green '95, MEng '96
Henry says his work is inspired by an ethos of continuous improvement: "Unleashing improvement at all levels is very inspiring, especially when one is trying to improve nature." He likes to think of himself as a coach—asking questions to try to get others to think about ways to do things better. When the process succeeds, the result is amazing, Henry says, just like a good cup of coffee.
"When purchasing coffee, I recommend trying it without cream or sugar," he says. "If you find a good one, it will taste good on its own—well balanced with some natural sweetness and fruitiness, some bitterness, and some acidity."
Cornell: working to solve big challenges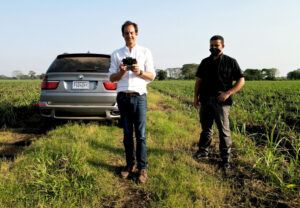 Henry, who attended a conference hosted by the Cornell Institute for Digital Agriculture a few years ago, is excited about the future of digital agriculture—which incorporates the expertise of many fields. "We work with computer science, engineering, and biology all the time," Henry says. "I think it's so cool that Cornell is working like this too. Great things are going to come of this."
The biggest challenge currently facing the Culpan coffee farm is the lack of workers to help with the labor-intensive tasks of harvesting the beans from the plants, many of which grow on steep slopes. "Guatemalan coffee is gourmet, hand-picked coffee," he explains. As Guatemalans leave the countryside to relocate to cities, there is a shortage of agricultural workers to help with the picking. "The industry is going to have to get creative and figure out how to mechanically pick coffee growing on the side of mountains," he says.
Henry sees great potential for Cornell to help develop drones and other mechanical means of harvesting coffee beans from sloped terrain. "Mechanical harvesting on slopes would be super interesting to try to figure out with Cornell's robotics and drone groups," he says, adding, "It's a new and big challenge."
Tea that makes your senses smile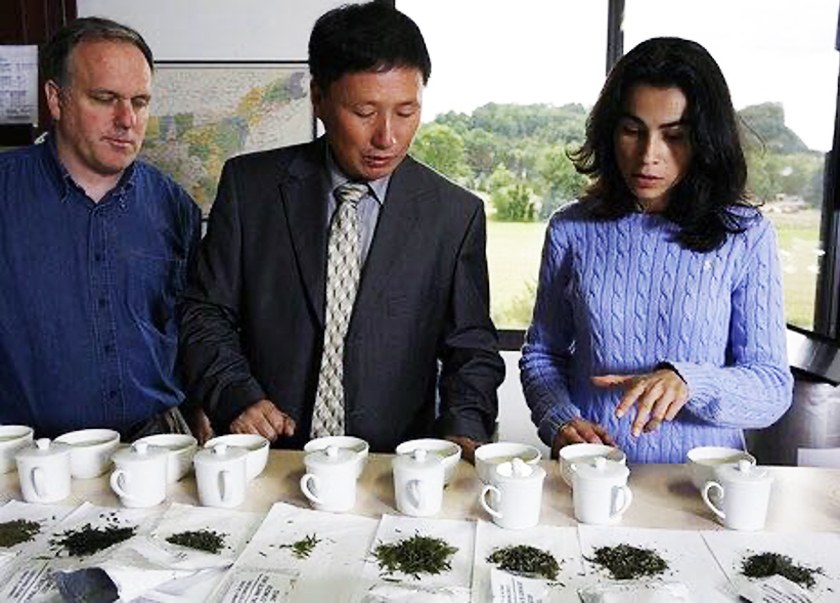 After graduating from the Nolan School of Hotel Administration at Cornell, John Harney '56 ran a country inn in Salisbury, Connecticut. During his time at the inn, he became acquainted with Stanley Mason, an older gentleman and purveyor of fine teas. According to his son, Mike Harney '77, his father loved talking with people and discovered that the tea business offered a great opportunity to engage with customers. John and a few friends acquired Stanley's tea business, and a few years later John founded his own company, Harney & Sons Fine Teas.
My advice is to only buy teas that make you SMILE!
—Mike Harney '77, vice president, Harney & Sons Fine Teas
Mike joined the company in 1988 and became the official tea taster. "As we have expanded our offerings from the original six teas to the current roster of more than 400 teas, that tea taster role has become very important," Mike says. In addition to his role as master tea buyer and blender, Mike also oversees the company's direct consumer sales and export business. Last, but not least, Mike helps manage the company's finances—where, he says, "I apply the accounting that I learned in Statler Hall."
Other members of the Harney clan oversee online sales (Amazon, Target, etc.), retail sales, restaurant and hotel markets, and the new CBD teas. Mike says that the company grows its own hemp, which is added to ready-to-drink beverages. "We also chop up the hemp flower and add it to tea and herbal blends," Mike says, adding that CBD product sales have seen a steady increase over the past few years.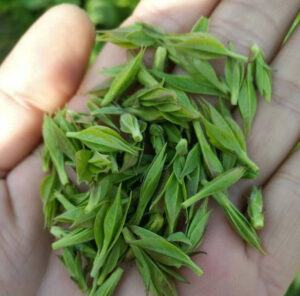 Tea 101
Mike explains that the four main types of tea—green, black, oolong, and black scented—are all made from the dried leaves of the same evergreen plant, camellia sinensis. The way the leaves are processed makes all the difference, changing the flavor, strength, and other sensory characteristics of the tea:
For green tea, the leaves are fixed by either steam or direct heat, rolled, and then dried. The fixing process preserves the chlorophyll (and green color) by quickly heating the leaves after harvest.
For black tea, the leaves are allowed to slowly wither, losing moisture and changing chemically. They are then rolled to break open the leaves' cell walls and allow for oxygen to change the color to brown and later black, and dried in an oven.
Herbal teas such as peppermint and chamomile are made from the bark, flowers, leaves, and seeds of other plants. They are not technically teas, though they are widely enjoyed, and many have the added benefit of being caffeine-free.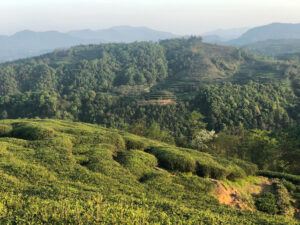 Mike says that, as a result of climate change, tea is "under unprecedented stress." Global warming has altered the growth patterns of tea plants, so that they don't produce the same quantity or quality of leaves. "The bottom line is that it's harder to make great teas," Mike says.
Lags in global shipping have exacerbated challenges in the tea supply chain. Since the start of the pandemic in 2020, the cost per shipping container has increased from $4,000 to $20,000, Mike explains. "When you ship 200 containers, that is a lot of unexpected costs," he says, adding, "Often, we cannot even find a free container. There is little we can do, so we just continue to grind it out and live with these problems."
On a lighter note, Mike shares these personal favorites from the company's 400 tea varieties: "Tippy Assams have a natural sweetness and good body. Li Shan is an oolong from Taiwan that has extraordinarily lovely lemon flavors."
The Cornell connection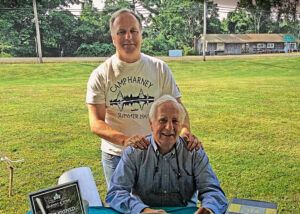 As tea taster, Mike says that he applies the "classic" method of first looking at the tea, then smelling it, then looking at the tea "liquor," and finally slurping the tea so that he can simultaneously taste and smell the liquid.
Over the years, Mike has honed his tasting skills with the help of professors in Cornell's College of Agriculture and Life Sciences. He says that prior to the pandemic, he returned to campus every few months to consult with CALS faculty and attend Nolan School events.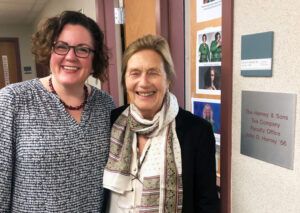 Mike says that Peter Davies, professor emeritus of Plant Physiology, taught him the simple truth that, 'when we drink tea, we are drinking the sun.' "Plenty of sun and timely rain make for a tea with natural sugars and proteins," Mike explains, adding, "This combination yields tea that makes one smile!"
Terry Acree, a professor of food science at Cornell, taught Mike how to chemically analyze the taste of various wines and gain an understanding for which chemicals are released when. "I applied this same knowledge to tea tasting," Mike says. He consulted regularly with CALS faculty when writing his book, Harney & Sons Guide to Tea.
Tea for the greater good

By Calicia Mullings '98, associate director, Diversity Alumni Programs

Mike started creating tea blends and hosting demonstrations for the Cornell Asian Alumni Association (CAAA) in 2020. For Diwali 2020, Mike gave a chai tea presentation and sold a package just for Cornellians of a special chai blend and his organic ginger tea. All proceeds supported the Cornell Promise scholarship effort.

For the first Pan-Asian celebration (PAC) in 2021, Mike created a custom "Cornell New Year Blend" tea and donated all the proceeds to CAAA's scholarship fund. He then collaborated with Chef Ming Tsai MPS '89 to create Be Kind tea, as part of an effort to #StopAsianHate.

Enjoy this recording of Mike's presentation at the 2022 Pan-Asian Celebration.

I worked with Mike for Reunion 2021 as well, where we featured the Be Kind, Love Life, and African Autumn teas—to represent some of the organizations within Diversity Alumni Programs.

For Diwali 2021, Mike offered a package of Chocolate Chai and Hot Cinnamon Spice and donated the proceeds to the Asian and Asian American Center (A3C) on campus. And for the 2022 Pan-Asian celebration in February 2022, Mike created a special "Big Red Big Green" tea blend.

Mike has been wonderful to work with and always a willing partner. When I reach out to him, his common response is, 'How can I help?' Mike is motivated by his commitment to support efforts that help diversify the student body and make the campus community more inclusive. He has a passion for tea and enjoys sharing that with other alumni via his presentations. He has helped us raise several thousand dollars through his generous support.
Hot chocolate that warms the spirit within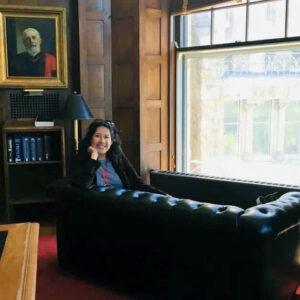 When Isela Hernandez '95 came to Ithaca as a high school junior for the Cornell summer program, the weather was warm and welcoming. She was the child of Mexican parents who had emigrated to Del Rios, Texas, where Isela was raised. The thought of being in New York enticed her, she says, explaining that, "in my Texan mind, I thought that Ithaca was close to New York City. Four hours away did not seem so bad."
Isela had never seen snow before 1991, when she entered Cornell's ILR School as a first-year student. Winter came as quite a shock to her: "I really didn't know what I was getting into," she says. When Isela talks to prospective students from Texas, she makes sure to tell them to bring the proper gear for cold weather. "I wish Cornell had served my hot chocolate when I was there," she adds.
It's a warm and comforting, spirited cup of hot cocoa.
—Isela Hernandez '95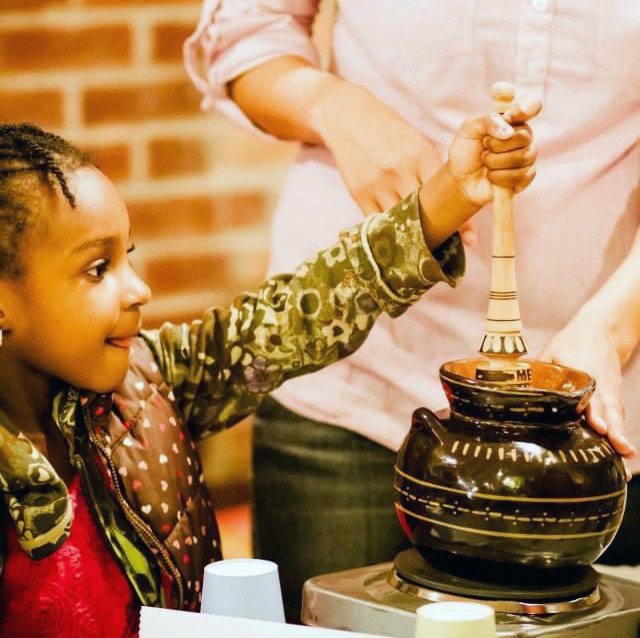 Like many ILR students, Isela thought that she wanted to attend law or business school after earning her undergrad degree. After taking classes in fashion merchandising in the College of Human Ecology and in marketing in the Nolan School of Hotel Administration, Isela changed course. After graduating, she moved to NYC, where she worked as a buyer for Lord & Taylor department store and other retailers.
Hitting her stride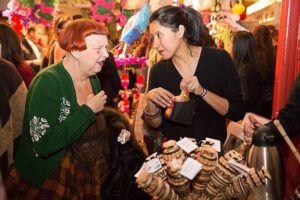 After a decade in the fashion industry, Isela said she had an "internal quandary" with her career, asking herself, 'Do women really need to change their handbags every six months? What does this mean, and how can I inject meaning into what I love to do?'
Isela describes herself as a natural merchant: she knew she was good at identifying needs in the market and filling those voids. She was struck by the popularity of Mexican cuisine in the U.S. "Salsa is the top selling condiment—even more popular than ketchup," Isela says.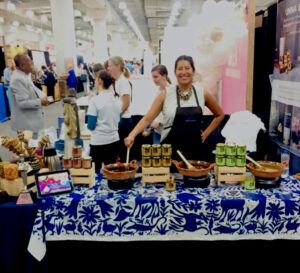 Isela had always enjoyed sharing Mexican culture and culinary traditions. She recalled her experience sharing tortillas with her housemates at Cornell. "I showed them how to prepare quesadillas on my comal (a round cast iron grill), and they were fascinated. This memory always stuck with me," she says.
She began exploring the idea of marketing authentic Mexican cookware in the U.S., to promote her culture and the work of artisans and producers in Mexico. Isela believed there was an opportunity to introduce Mexican cookware and serve ware—items not widely available outside the southwestern U.S.—to a wider audience, so that North American consumers could prepare Mexican food at home.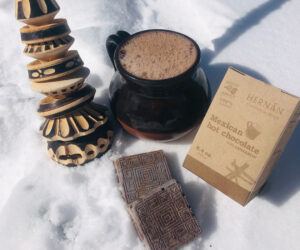 She made some exploratory trips to Mexico to identify artisans and source a line of ten products. To test the waters, Isela reached out to an acquaintance she met through her running group who worked for Mikasa. "That resulted in my first HERNÁN for Mikasa product line," she says.
She then marketed HERNÁN products to Dean & Deluca and other specialty and gourmet stores, and watched to see how customers responded. Her molinillo, a traditional wooden hot chocolate frother, was one of the top-selling items, and this prompted her to expand her line to include authentically crafted Mexican hot chocolate. "The molinillo catapulted me into the food space," Isela says.
Finding the sweet spot
Isela has fond memories of enjoying traditional Mexican hot chocolate, a frothy and delicious drink made from Mexican chocolate and milk, as a child. "Mexican people believe that the spirit of the drink is in the froth," Isela explains. "The aroma of the cacao is brought to the surface through the frothing process," she says, adding, "if your Mexican hot chocolate is not frothy, then it's not done right."
Enjoy this TikTok from HERNÁN_Mexico, "What does Mexican hot chocolate sound like?"
HERNÁN Mexican hot chocolate is made in Mexico, from organic cacao grown in Chiapas. Mexican chocolate is not overly processed, so it appears dusty. "Our cacao is grown in a biodiverse habitat, roasted, and then combined with cinnamon," Isela says. "It is chocolatey without being too sweet," she adds. "You can enjoy a mugful without feeling like you just ingested a whole cake."
In 2012, HERNÁN Mexican hot chocolate won a sofi award (the equivalent of the Oscars in the specialty food industry) for the outstanding hot beverage from the Specialty Food Association. "I am very proud of my culture," Isela says. The indigenous people of Mexico originated the tradition of drinking chocolate, Isela explains. "Most people think of Swiss Miss when they think of hot chocolate, but when they take chunks of Mexican chocolate and melt them and froth them—they love it! I want to elevate the Mexican tradition of drinking hot chocolate to more people around the world," she says.
Sharing Big Red spirit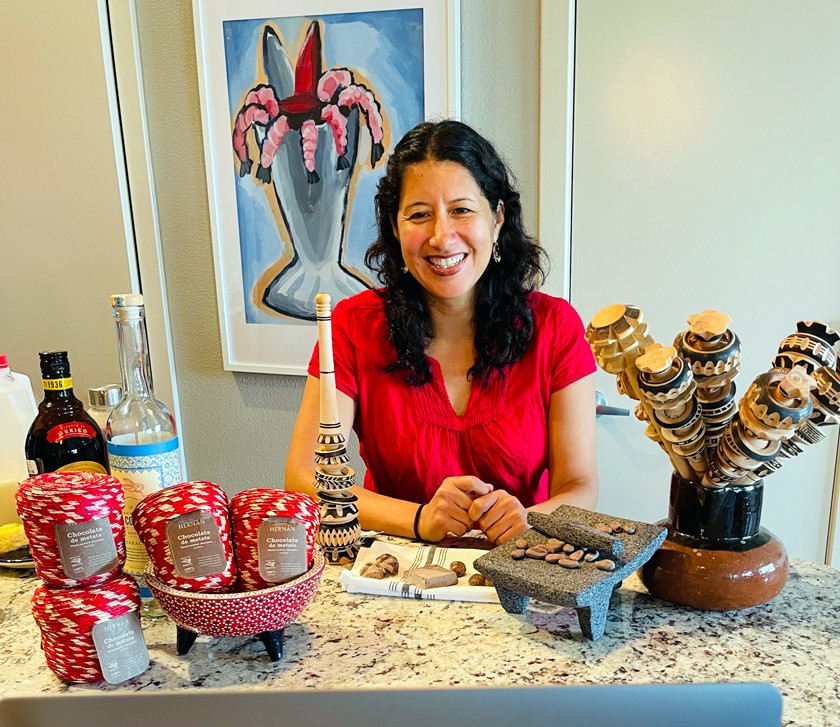 Isela has added mole sauces—a quintessential component of Mexican cuisine—to her culinary line. She now sells her products in specialty food chains, cafes, and restaurants across the country, and online. "Ecommerce sales have exploded since the start of the pandemic," Isela says, especially with younger audiences, through Instagram and TikTok. Isela hopes to expand to a European market in the next few years, as well.
Isela remains close with her Cornell friends. "They've always believed in me," Isela says, "sharing my products on social media and sending our hot chocolate as gifts."
She's an active alumna—a member of the Cornell Club, her Class council, and a board member of the Latino Alumni Association. At virtual Reunion 2021, Isela joined Mike Harney '77 of Harney & Sons Fine Teas online, sharing beverages and education at a Diversity Alumni Programs brunch. And, she continues to talk with newly accepted students and remind them to come prepared for winter in Ithaca—hopefully with a stash of Mexican hot chocolate!
Enjoy this video of Isela produced by her ILR classmate Jordan Berman '95, founder and CEO of OFC Creative. Jordan produced a web series for AT&T called "Escape the Cube." This video, part of that series, has been viewed more than 170,000 times.