About 1,200 of Cornell's 7,000+ international students are studying outside of the United States this semester. These are undergraduates, graduate, and professional students who are joining their classes remotely from their homes and from Study Away campuses around the world. The majority of these students were unable to return to campus in fall 2020, due to pandemic-related travel restrictions and visa delays.
At an online gathering of international students and alumni on October 27, Vice Provost for International Affairs Wendy Wolford extended an open invitation to students who are studying remotely this semester. "We hope we can see more of you in the spring," she said. "We're always here for you."
"I'm thrilled to tell you that we've had a decent semester," Wolford said. "We're making it work here, and we do hope that some of the fears that we had in the fall have been alleviated for the spring," she added.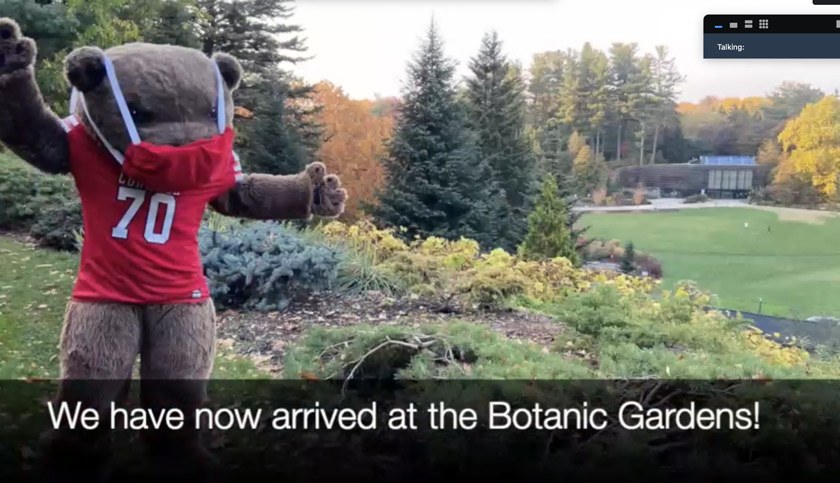 Cornell has been widely recognized as an industry leader for its scientifically informed approach to safely reopen the Ithaca campus. Since the start of the semester, the university has implemented rigorous surveillance testing of the campus community. In addition to conducting roughly 50,000 COVID-19 tests per week, campus community members have agreed to abide by a Behavioral Compact that mandates mask wearing, social distancing, contact tracing, and quarantining, when necessary.
Yet ongoing visa and travel restrictions, health concerns, and an evolving political landscape make planning for the spring 2021 semester especially challenging for Cornell's international students. On October 29, Associate Vice President of Alumni Affairs Michelle Vaeth '98 and Vice Provost Wolford invited international alumni leaders to a virtual forum to share an update on how Cornell is responding to these challenges, now, and as the university moves forward into spring 2021.
In times of trouble, we come together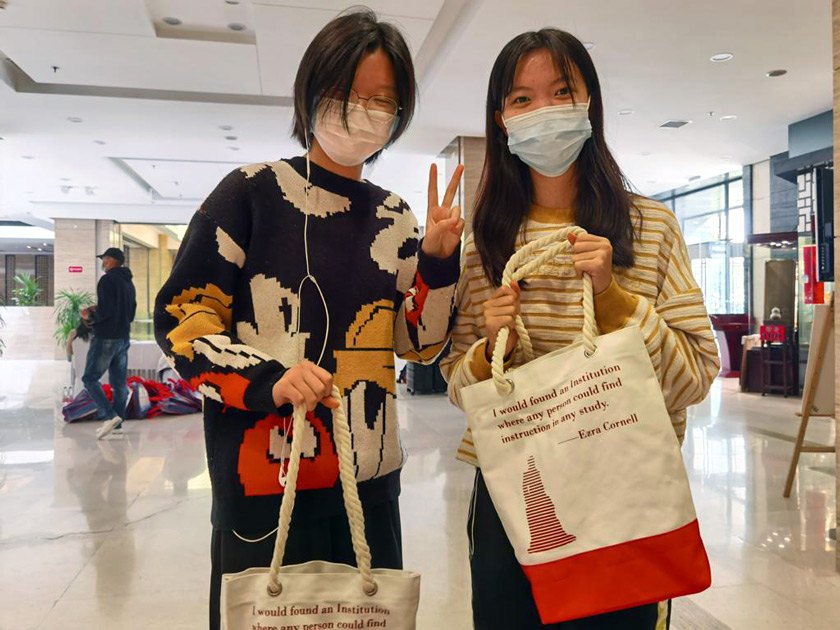 At the start of the pandemic, Cornell quickly pivoted to assist our international students. The university provided emergency funding to students to help them return home, made on-campus housing available to accommodate students who could not return home, and secured virtual internships for students who lost their international internships due to the pandemic.
Cornell has also provided legal representation, immigration support, and 24-hour tele-health counseling services for individual students. And we have offered numerous online programs on topics of special interest to international students—from the 2020 election, to racism, to recent changes in visa requirements.
We hope we can see more of you in the spring. We're always here for you.
—Wendy Wolford, vice provost for International Affairs
The university has also expanded its digital programming for alumni audiences since the start of the pandemic. Michelle Vaeth reported that, as of September 30, a total of 121,685 Cornellians worldwide have attended an online event, volunteered, made a gift, or engaged with the Big Red community in other meaningful ways—including connecting with international students who are studying remotely.
"This year we experienced almost 5% growth in engagement," Vaeth said, "a reflection of the pivot we made in middle of semester." Vaeth shared that we are on track to meet our ambitious goal of engaging 200,000—or about 80% of all Cornell alumni—in 2020.
Students feel the love of their Big Red community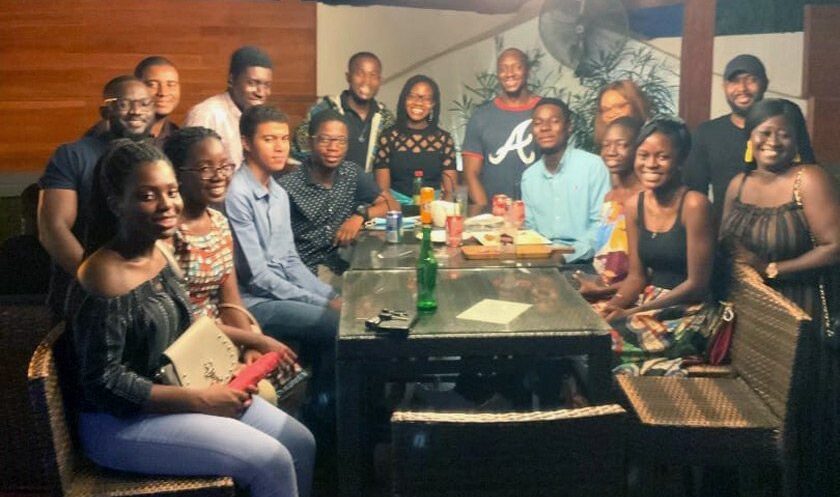 "When we realized how many students would not be able to return to campus, we reached out to our partners around the globe," Wolford said. "We hope our international students understand what a key part of our community they are."
Throughout the summer, Cornell worked with partners throughout China, and in Hong Kong, Ghana, Korea, Spain, and Vietnam to set up 11 Study Away programs for our international students abroad. Study Away students live and study at a local campus in their country or region, while taking a mix of online and in-person classes. They share co-curricular activities with their Cornell peers and have access to local facilities and services.
The Study Away program has made the transition to Cornell very easy. We got to meet some alumni from Ghana, who gave us so much insight on the Cornell experience from a Ghanaian point of view. I still feel the connection to Cornell even though I'm not there, because of all the care I'm receiving right here in Ghana, and I'm really grateful for that.
—Jessica Okruw '24
Wolford reported that more than 90% of the international students who are studying remotely say they are faring well this fall. Feedback from the 462 students enrolled in Study Away programs—including dozens of first-year students—has been overwhelmingly positive.
"We're very impressed with how well they've been doing," she said. "They've created a Cornell community with their peers and with local alumni," she said.
Cornell announces new network of global hubs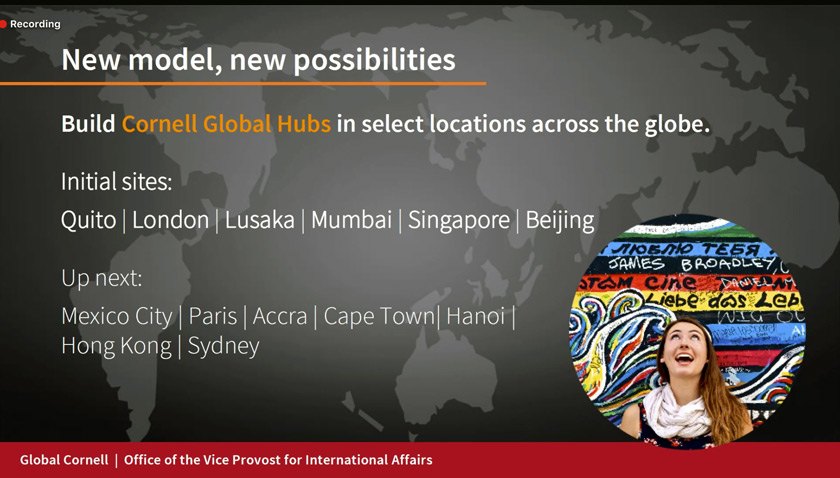 In her October 29 remarks, Vice Provost Wolford described Cornell's plans to establish a network of Global Hubs worldwide, with initial sites in Beijing, London, Lusaka, Mumbai, Quito, and Singapore.
"We know that the global landscape is changing, and we believe that Cornell is well positioned to strengthen our presence abroad," Wolford said. "We're moving ahead with plans to create Global Hubs. We hope to have 20 to 25 hubs in the next decade."
The hubs will leverage existing partnerships to provide onsite classes, student internship opportunities, and intensive thematic studies that map on to students' majors at Cornell. In addition, Cornell faculty will conduct research and lead workshops at these hubs.
Because international alumni have deep connections with and insights into their own communities, they can be great resources for students at the new hubs. They know details like "whom to partner with and where to get the best food," Wolford said, "and they can help our students connect with the local community."
Alumni share Cornell spirit and swag with students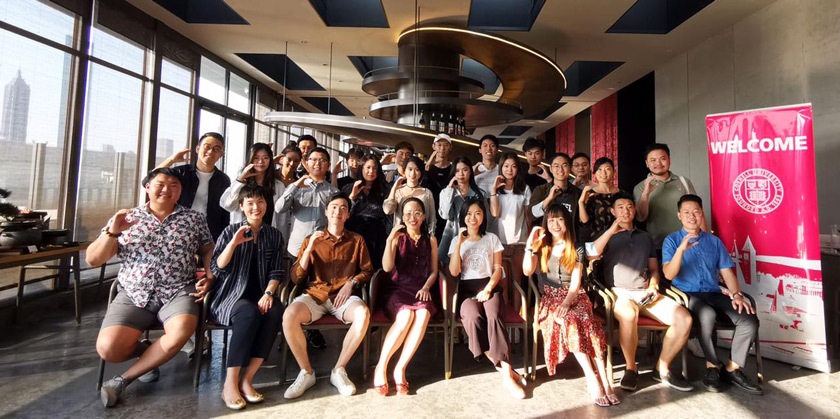 Back in August and September, alumni groups in Beijing, Shanghai, and Shenzhen organized online and in-person events to welcome Study Away students in China. In October, alumni groups in Ghana and Vietnam gathered in person with students in Hanoi and Accra respectively, and alumni in Hong Kong, Seoul, and Spain have upcoming alumni-student engagement programs in the works.
Over the past few months, alumni and students in China came together to design, produce, and mail a Cornell-themed care package to all Study Away students worldwide. The Cornell China Alumni Advisory Board spearheaded the care package effort, in partnership with Alumni Affairs and Development, Global Cornell, and alumni groups in Beijing, Shanghai, and Shenzhen. The majority of Study Away students this fall are in China, where the U.S. travel ban and difficulty accessing visa appointments made getting back to Ithaca difficult.
I was so surprised when I received the Study Away care package. The package is literally full of warmth and care during this pandemic!
—Kevin Huang '24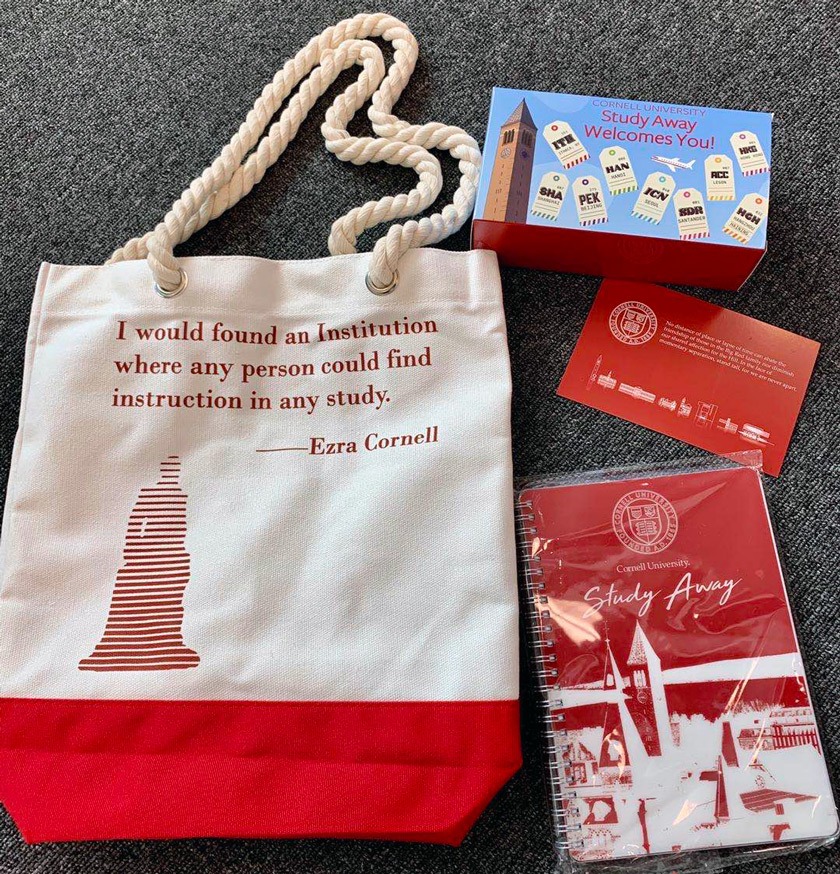 The packages contained items designed by Study Away students Natalie Yeh '21 and Jacky Lin '22, and alumni volunteer leader Ben Dai, MArch '10. Manufacturing was handled by alumni leaders in China and Hong Kong, and the Cornell China Center facilitated mailing and distribution to the 11 Study Away sites globally.
"We thought many students might feel homesick and freshman would have not seen the Cornell campus yet," said Kuantai Yeh '89, MEng '90, MBA '98, of the Cornell China Alumni Advisory Board. "We wanted to send the students a little piece of Cornell to build a connection right from the beginning of the program."
Natalie Yeh '21, a Study Away student, helped with the design of the box for the face masks. "My concept for the design was based on luggage tags for each city where Cornell has Study Away programs," she explained. "The number on each tag corresponds with the number of students in that program, save the Ithaca tag, which has 161 for the number of steps in our famous McGraw Tower."
Stand tall, for we are never far apart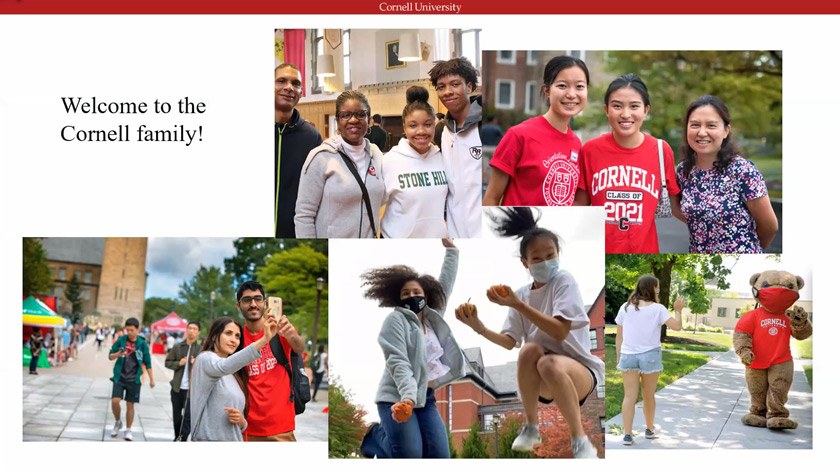 Cornell China Alumni Advisory Board member Alan Zhou '03 penned the heartfelt message on the postcards: "No distance of place or lapse of time can abate the friendship of those in the Big Red family nor diminish our shared affection for the Hill. In the face of momentary separation, stand tall, for we are never apart."
Zhou fondly recalls his time at Cornell. Zhou said these years were formative for him and filled with wonderful memories.
"Orientation, dorm living, cramming in the library, first snowfall, Dragon Day, Slope Day—these are the hallmark Cornell experiences that tie us together," Zhou said. "The physical separation that our international students face today deprives them of a core piece of that heritage," he explained.
"In times of trouble, families come together to help their own," Zhou said. "At the moment, our international students need encouragement that they can get through this. As alumni, we should do all we can to encourage and support them," he said. "After all, at some point in our Cornell lives, someone has done the same for us."