"We are at a moment in history where technology, globalization, [and] our economy are changing so fast," said President Barack Obama during his keynote at South by Southwest (SXSW) Interactive conference, March 11–15, in Austin, Texas. "This gathering, South by Southwest, brings together people who are at the cutting edge of those changes."
Many of those innovative people were Cornellians. Hundreds of alumni and faculty attended and 35 presented at talks and panels, giving Cornell University a distinct presence at the 30th anniversary of the influential event. Alongside Harvard and Michigan State University, Cornell has been strongly represented at SXSW Interactive, said Amanda Hatcher, associate director of Cornell Entrepreneur Network (CEN), which organizes events and networking opportunities for the Cornell business community. "This is a conference that attracts our alumni," she said.
It's no surprise there were so many Cornell alumni at SXSW.
—Congresswoman Katherine Clark JD '89
"It's no surprise there were so many Cornell alumni at SXSW," said Congresswoman Katherine Clark JD '89, who spoke as part of "To Catch a Troll," a panel on the impact of online trolling and harassment. "At this conference, there is a great convergence of pioneers in our global economy, technological innovators, and people who are proving that the way weconsume and share media plays a critical role in the next chapter of our nation's pursuit of justice and equality."
As a policy maker, Clark is an advocate against online abuse. In an e-mail interview, she explained that her goal was to raise awareness about the economic and emotional toll of online harassment particularly on women and people of color: "The reforms I presented at SXSW were a result of brave women from different walks of life taking a stand against online abuse, sharing sometimes horrific stories, and working with us to enforce laws that keep our families safe."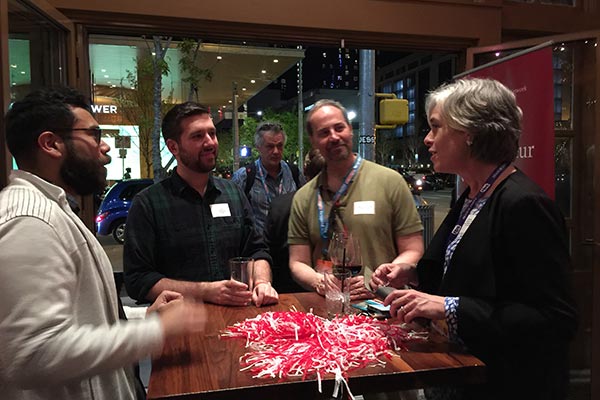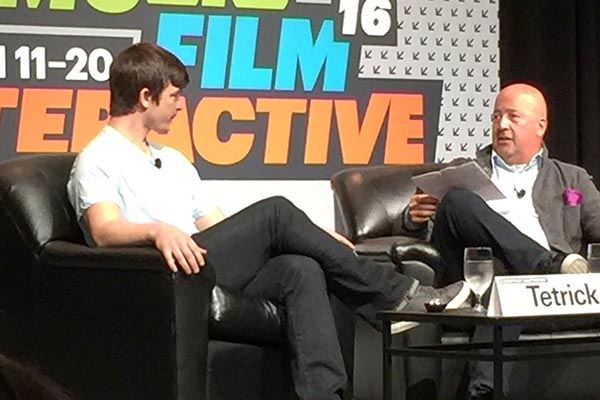 Ted Serbinski '04, managing director of Techstars Mobility, a Detroit-based startup accelerator focused on next-generation mobility technologies, presented on two panels this year, one on the future of transportation and the other on "Fortune 500 Incubators."
These wide-ranging panels reflect the diverse issues that converge at SXSW Interactive. "I think the draw is it's across a bunch of different areas—digital media, pure technology. It's a good, broad conference," said Serbinski, who credits Cornell with offering a variety of studies that allowed him to become both a computer developer and an investor.
The diverse expertise of alumni like Serbinski have, in turn, greatly enriched SXSW Interactive, according to Magdalena Bartishevich, director of CEN. "There were many sessions throughout the conference on the future of work, unconscious bias, the gender gap, diversity, and achieving inclusion," she said. "I was happy to see many of our alumni speaking at these sessions."
Other Cornellian presenters included Abby Maldonado '14, a diversity programs specialist at Pinterest, who spoke on "Why Diversity Can't Be Built in a Day," and Dexter Thomas MA '14, a culture writer for the LA Times, who spoke on the future of work. Marc Lacey '87, anassociate managing editor for the New York Times presented on diversity in news reporting, booking, and staffing, and Leslie Fields '82, director of environmental justice and community partnerships for the Sierra Club, gave a talk titled "50 Shades of Green: Diversity in the Environmental."
Bartishevich said that for the past four years, CEN has helped to grow a Cornell community at the conference. This year, CEN published an online guide to SXSW Interactive and hosted a reception on the second night of the conference, helping Cornellians to connect with each other and to get the most out of the event.
CEN rallied the nearly 200 Cornell alumni, faculty, and friends at SXSW Interactive in a microcosm of CEN's larger mission, said Bartishevich, "to bring awareness of the widespread and extensive expertise of the Cornell network."