On December 10 and 11, Cornell alumni in San Francisco and Los Angeles gathered to hear financial tips from Bruce Stuart '86, first vice president, executive financial services director, and financial advisor at Morgan Stanley Wealth Management, and Jason Tripp '03, senior gift planning officer in Cornell's division of Alumni Affairs and Development. They shared their best advice on how to survive and thrive in two of the country's most expensive urban hubs.
Stuart said that he regularly gives financial literacy seminars because he believes that everyone should have a certain level of financial competency. This is especially important for those who live in "ExpenCities," a term Stuart coined to describe the unique challenges of financial planning in expensive cities. "If you're not that great at finances, in other parts of the country you can still slide by," he said, "but in an ExpenCity it's really tough."
Stuart and Tripp shared sound advice for alumni at every stage of life, from new graduates through those who are anticipating retirement. Their goal was to create a safe space for participants to ask questions. "A lot of people can be very intimidated by finances," said Stuart. "My goal is to give everyone a basic level of financial literacy," he said.
The plan has to be ready to change at a moment's notice, and you have to be ready to change it.
—Bruce Stuart '86
Survival strategies
Stuart noted his over 20 years of professional experience as a wealth management advisor for individuals, couples, and families living in the Bay Area. Over the course of his career, he realized that it is critical to consider the unique circumstances of where people live when advising clients. For example, in San Francisco, the median price of a home is more than $1.6 million and a family must earn more than $330,000 annually in order to afford to purchase a home at that price.
Stuart asked audience members to consider their paycheck. If they routinely spend their entire income or more, he warned them that they could be in danger. "If something happens and you're not satisfying your burn rate with your income, you'll have to dip in somewhere else," he said. To survive in an ExpenCity, Stuart said that one must budget as tightly as possible. "You've got to know where everything is coming in and going out."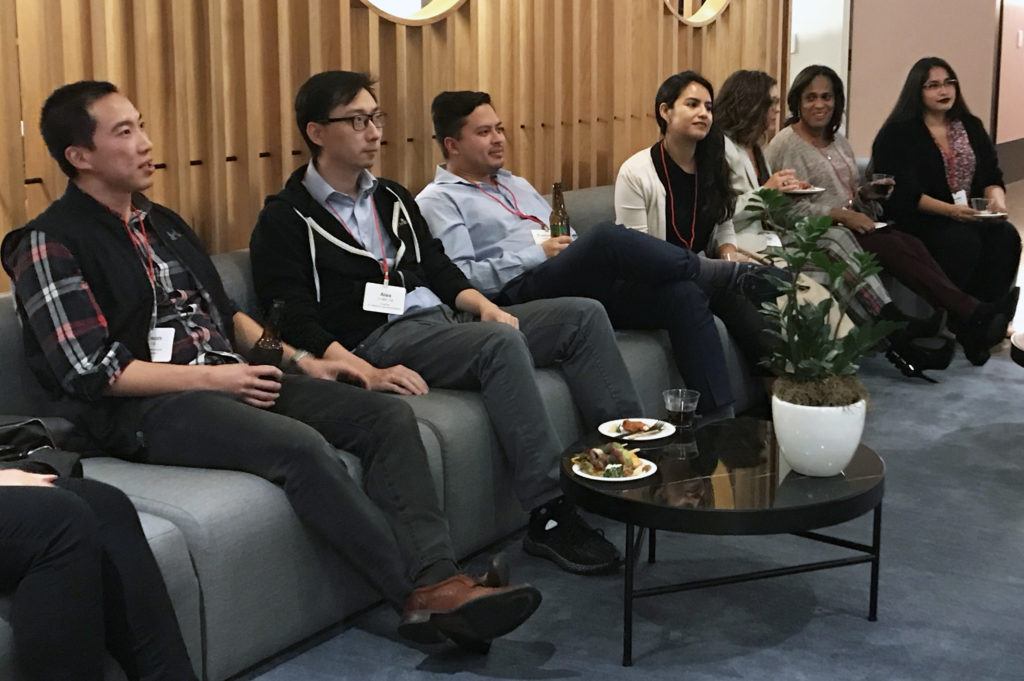 He advised the audience to apply the "50/20/30" rule to their own budgets. The rule states that 50 percent of your take-home pay should go toward the basics, such as food, housing, and other essentials; 20 percent should go toward paying off debt and into savings; and the remaining 30 percent is "happy" money for entertainment, dining out, and travel.
Of the 50 percent reserved for essentials, no more than 30 percent should be spent on housing. Yet, the reality is that many people who live in ExpenCities, including San Francisco and Los Angeles, spend more than 50 percent of their income on housing. And the story is the same in other ExpenCities across the nation, he said.
According to Stuart, one key strategy to cope with this reality is to "build your arsenal of allies." He advises, at every stage of life, to expand networks of contacts across a breadth of professional areas. "Your contacts could be able to get you into an apartment or into a house. These are people who can leapfrog you way over where you would have been without them," he said. "You're not going to be able to learn by yourself the amount that they've learned collectively."
A reminder for us who are just trying to survive that we can take action to get to thrive.
—Jackson Foo '16, attendee at Los Angeles event
Beyond survival: how to thrive
In order to progress beyond merely surviving from paycheck to paycheck, Stuart shared his personal insights into how to build wealth. He provided examples of individuals who have effectively built wealth in ExpenCities, including those who have been successful in start-up companies, or as small business owners, real estate investors, and stock investors.
He believes that an important prerequisite to thriving in ExpenCities is to be flexible. To illustrate this, he shared his experience shortly after he arrived in San Francisco from Albany more than 20 years ago. At first, Stuart assumed that a budget of $300,000 would be adequate to purchase a home, since "that amount would buy me a mansion back in Albany," he explained. "The realtors took me on a tour and showed me what I was going to get for $300,000, and I realized, 'Uh-oh, I think I have to work on my budget.'"
He realized that he needed to adjust his expectations. "The bottom line is that if you're looking to build wealth in an ExpenCity, you may wish to start with a small place and keep building," he said. "You have to be willing to say this is it for when I'm 25 years old. But I know that when I'm 30, I will have parlayed it into more."
Similar to balancing your meals, you don't want just one kind of investment on your plate.
—Bruce Stuart '86
Purchasing real estate as an investment can be one means to build wealth, Stuart said, but he strongly advises his clients to diversify across geographic areas within real estate holdings. In San Francisco, for example, an earthquake or other disaster could be devastating.
"You want to invest in different stock markets, in different areas of the market, and in groups that are not as correlated to the stock market, such as real estate and alternative investments," he said. "Similar to balancing your meals, you don't want just one kind of investment on your plate."
Planning for retirement
Stuart said that many of his clients are baby boomers who are looking to retire in the near future. He explained that this is a difficult time for boomers, the "sandwich" generation. "Not only do they have to plan for their own retirement, but they have to confront the fact that they may have to care for both their children and their parents. If you overlay the challenges of caring for two generations with the costs of living in an ExpenCity, it is that much harder for these clients to plan for health care needs, for housing needs, and for everything else."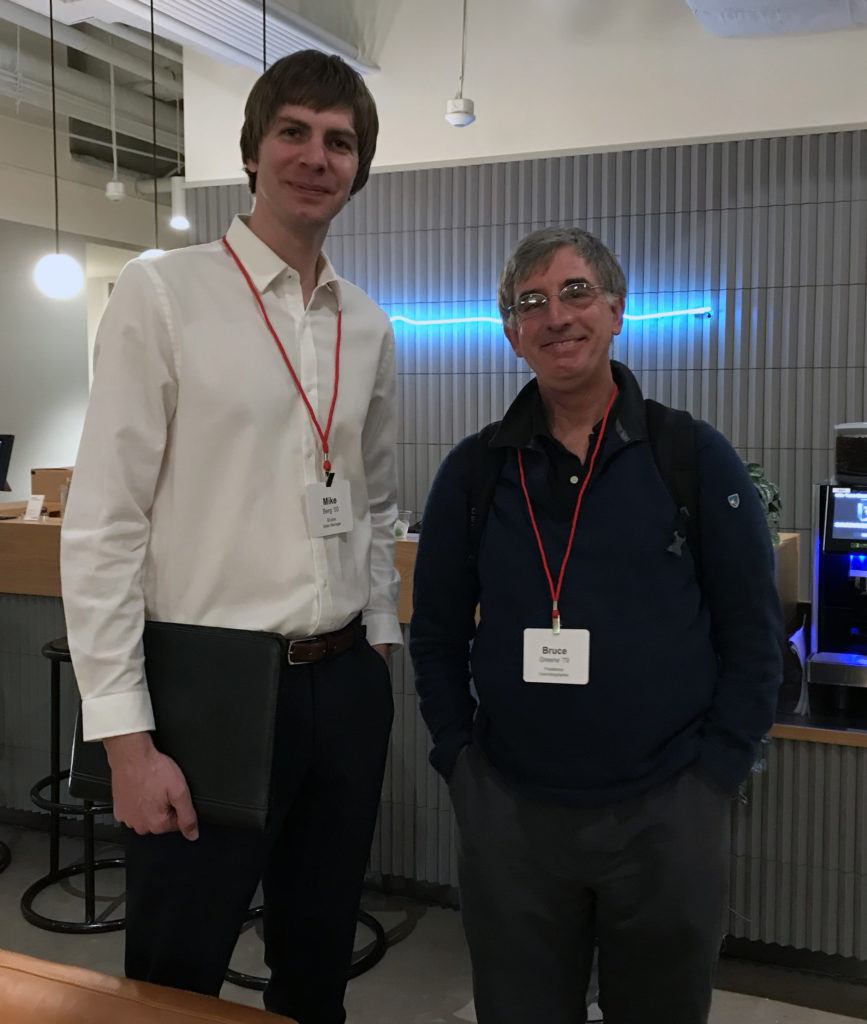 Stuart explained that the process of planning for retirement basically boils down to identifying streams of income to replace the income that one had when in the workforce. The difficulty facing today's retirees is that traditional pensions have largely evaporated, leaving individuals to rely solely on social security and their own assets. Retirees face shortfalls if they still carry a large mortgage or significant housing cost. For those seeking to sell their property and downsize, they face significant taxes on the proceeds of their home sale.
In order to best navigate these challenges, Stuart said, "I suggest creating a financial plan. People always turn off when they hear this term," he said, "because they think that financial planning is the most boring thing on Earth. But I say, financial planning is one of the most exciting, vibrant things that you can do with your life!"
Stuart recommends that everyone create a financial plan and continually revisit and revise their plans as their circumstances change. "People will come to me and say, 'I have a plan.' Then they take out a binder from 1988, covered in three inches of dust, and they say, 'this is it.'"
He urges his clients to consult with a financial planner to rethink their plan when they go through life transitions, such as getting a new job, getting married, or losing a loved one. "The plan has to be ready to change at a moment's notice," he said, "and you have to be ready to change it."
Financial planning is one of the most exciting, vibrant things that you can do with your life!
—Bruce Stuart '86
Stuart said that at least once a week, a client will ask him if one or two million dollars is enough to retire on. Because each individual has so many variables at play, there's no magic number or formula that works for everyone. At retirement, where to live remains critical to the math. If a person decides to move out of an expensive location, their economic backdrop could improve.
Stuart suggests people spend their last three to five years of work life researching potential retirement destinations. Prospective retirees can visit cities and areas they are considering, comparable to a tour of college campuses they might have gone on when choosing a university. "Go to all these different places and consider if this where you want to be," he counseled.
From financial stability to philanthropy
Jason Tripp shared a few pointers on interest rates and the importance of maintaining a good credit rating. He said that credit is a crucial determinant of one's financial success. "Managing your credit on a day-to-day basis is vitally important," he said. "A missed or late payment affects your credit score and the rates you're offered for credit cards, auto, and home loans," Tripp said. "Even a percentage point on a mortgage translates into a huge amount of money."
Tripp then recounted his own experience as a non-traditional student in the ILR School and a recipient of the James E. McPherson scholarship. At the time, Tripp didn't fully understand the impact of philanthropy on a student such as himself. Once he experienced the direct impact on his own life and his education, he was deeply inspired.
Tripp returned to Cornell as a gift planning officer about seven years ago. He said his job is to "look at a person's financial goals and overlay that with their philanthropic goals in order to create a thoughtful plan." He explained that Cornell is hoping to be a lifelong partner to alumni by offering them advice they need now, as well as advising them in the long term to meet their philanthropic goals.
He encouraged audience members to visit personalfinance.cornell.edu, a website that has resources, links, and quizzes to help visitors figure out what their goals are, how they view money, and how they can save money and pay off debt. Tripp invited alumni to visit the website and explore, and "when the time comes to support something at Cornell that they care deeply about, we also do that."