In spring 2020, Cornell alumni voted to elect Beth Anderson '80 and Doug Mitarotonda '02, MEng '03, MA '07, PhD '09 to serve four-year terms as members of the Cornell University Board of Trustees, beginning on July 1. Here, the new trustees share their thoughts and hopes for the future.
What will your main focus be as you enter your first term as a trustee?
Beth Anderson: The university is facing some significant challenges and opportunities related to COVID-19, racial justice issues, and financial support. This is a time for creative ideas, strong leadership, and quick action, and I am happy to support the university in any way I can during this time. In particular, I will serve on the Development Committee, which will address some of Cornell's financial goals; the Alumni Affairs Committee, which will continue their work to get more alumni involved with the university; and the Committee on Research and Innovation, which helps to keep Cornell on the cutting edge.
Doug Mitarotonda: We are in unprecedented times, and my main focus right now is working with the other trustees to navigate Cornell through the challenges our country and educational system are facing. These include providing a safe and high-quality education in the midst of a pandemic, making institutional changes to ensure racial equity, being fiscally responsible in the midst of fluctuations in the global economy, and fighting climate change to provide a sustainable future for generations to come. I will do so by listening to others – alumni, students, faculty, staff, and the board – keeping an open mind, and sharing my professional and Cornell volunteer experience with my trustee colleagues while we deliberate these topics.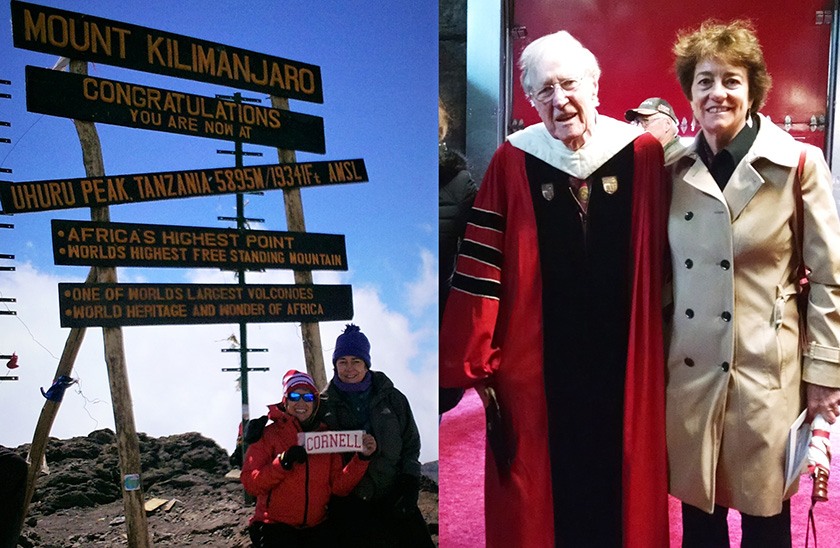 What part of your service are you most looking forward to?
Anderson: I am looking forward to getting to know the other trustees along with the Cornell's senior leaders. Like the broader Cornell community, this group is filled with smart and committed people who are working in the university's best interests.
Mitarotonda: Cornell is a unique, vibrant, and innovative community, comprised of the world's best in their fields. I am looking forward to supporting the board and university to find ways to leverage the incredible richness and talent of the community to chart a path forward. As an alumni-elected trustee, I am most excited to hear from alumni about their vision for Cornell and ideas for how we can achieve it.
How has your past experience with Cornell helped you prepare for this role?
Anderson: My volunteer experience on Cornell's Library Advisory Council has given me an inside view of a core element of the university that serves students, faculty, staff, and alumni across all colleges, a much broader perspective than I had as a student. My work with other Cornell committees and projects has allowed me to meet and work with a broad range of Cornell alumni and professionals who bolster my confidence that we can meet the challenges of this unprecedented time.
Mitarotonda: I've had the privilege of spending a decade studying at Cornell, allowing me to see campus life from many different perspectives. My Cornell volunteer experiences – that kept alumni engaged while living far from Ithaca – also help me keep in mind Cornell's global footprint. These different perspectives enable me to consider the many different populations that call Cornell home.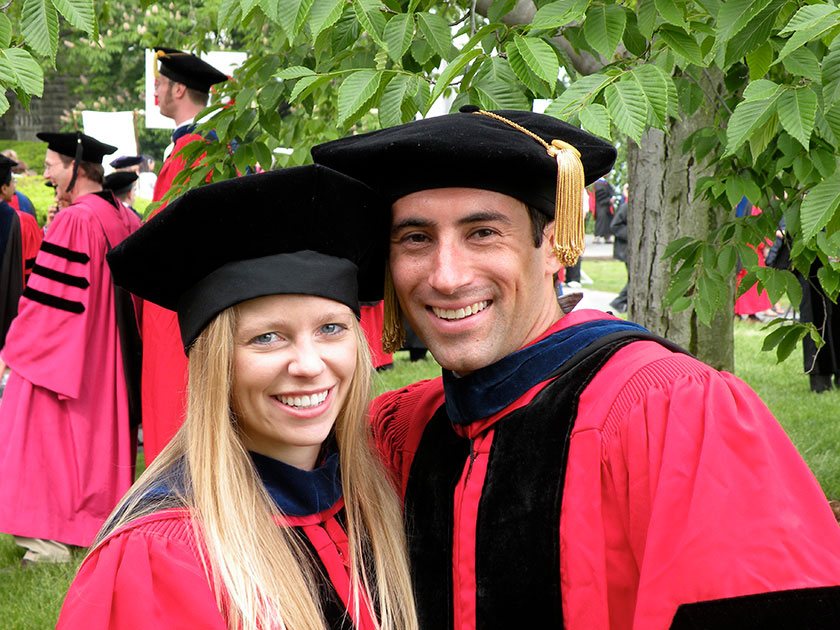 What makes you excited about the future of Cornell?
Anderson: I've been tuning into lots of lectures, panels, and other Cornell programs over the past few months and, without exception, have been impressed with the work to create and launch these online programs and also the quality of the academic content. Cornell has strong and experienced leadership, top-notch faculty, and brilliant and exciting students – what's not to be excited about?
Mitarotonda: Cornell was founded on a radical idea of "…any person…any study" – an institution that was open to all regardless of race, religion, or gender. Cornell has the opportunity to continue to be visionary, by applying our core principle to address the pressing issues of our day, like pandemic response, social justice, and climate change. The university's influence can be achieved in many ways: teaching students in the classroom to energize the next generation of leaders, conducting research that can be easily applied and put into practice, and implementing campus policies that demonstrate the ability to generate positive outcomes. With the support of our engaged alumni, I am very excited about Cornell's opportunity to be a leading exemplar and driving force for positive change in the world!