Don't Hide It, Flaunt It is collaborating with Cornell to highlight the personal stories of alumni inspired by the DHIFI theme, "The things that make me different make me, me!" Cornellians share their own life experiences, to inspire conversation and empower others to do likewise.
CHECK OUT OUR CURRENT ALUMNI FLAUNTS
Don't Hide It, Flaunt It (DHIFI), a non-profit organization, is collaborating with Cornell to highlight the personal stories of alumni inspired by the DHIFI theme, "The things that make me different make me, me!" Alumni Flaunt, a subset of the larger DHIFI program, is a platform for Cornellians to share their own life experiences with looking or feeling different.
Alumni Flaunt provides a forum where Cornell students, parents, and alumni can share their stories to inspire conversation and empower others to do likewise. The site welcomes members of diverse communities—disabled, LGBTQA, Black, Latino, Asian, Native American, veterans, and more—to submit essays about their personal experiences.
We all have something unique about us we wouldn't want others to judge.
—Meg Zucker, founder of Don't Hide It, Flaunt It
"Alumni Flaunts are aimed to both highlight the importance of self-acceptance and the power of difference to unite us all," says founder Meg Zucker. Her husband John Zucker '88 is a Cornellian, and both his siblings, his father, and the couple's niece and nephew also graduated from Cornell.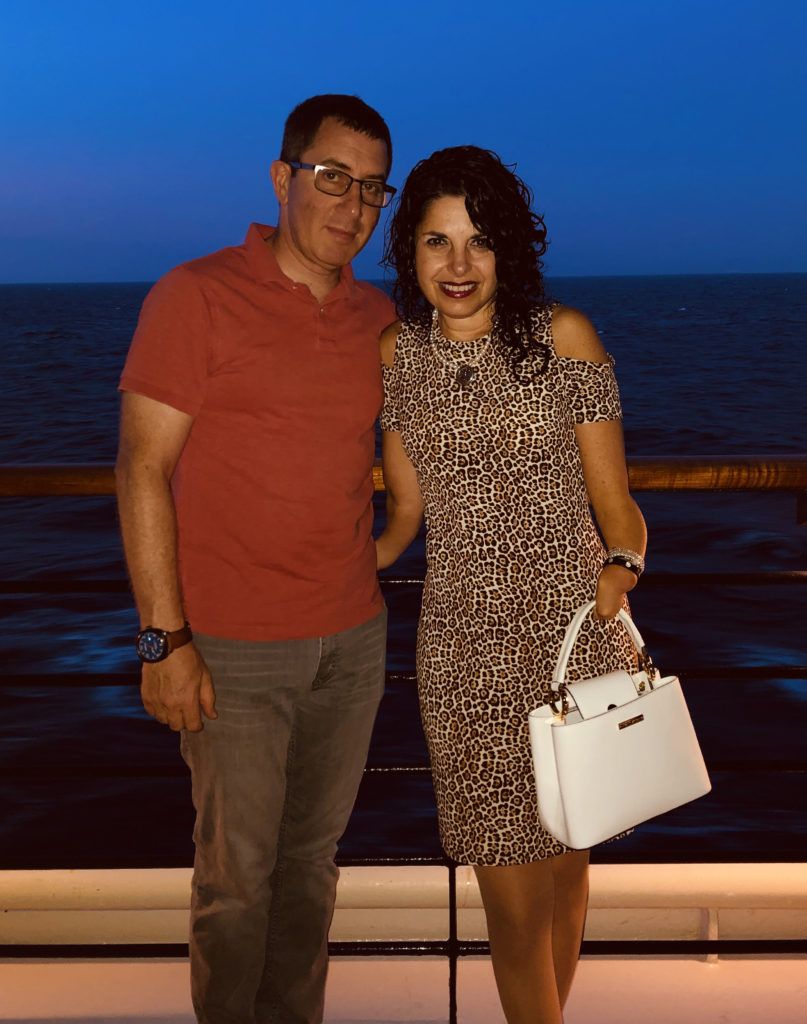 We all have something to hide
Meg Zucker was born with ectrodactyly, a genetic condition that left her with only one finger on each hand, shortened forearms, and one toe on each foot. Two of Zucker's three children share her condition.
Meg started her career on Wall Street, where she has worked for years to curtail money laundering and terrorism. But when her eldest son, Ethan, experienced bullying on the playground when he was in first grade, she expanded her focus.
"Because of his difference, I became additionally dedicated to helping empower people who look or feel different," says Zucker. "I wanted to shine a light on the fact that we all have our own version of two fingers to hide."
The school principal invited Zucker to come to the school to talk with faculty members about how to help Ethan and other kids who are different. Through this experience, her message evolved to focus increasingly on building empathy and understanding between all students. "I wanted to make sure the teachers could reach the kids who were willing to be mean to Ethan," Zucker says.
To help guide the teachers, she came up with the idea for the Kids Flaunt program. "My goal was to empower kids who looked or felt different, and also to help the other kids realize that we all have something unique about us we wouldn't want others to judge."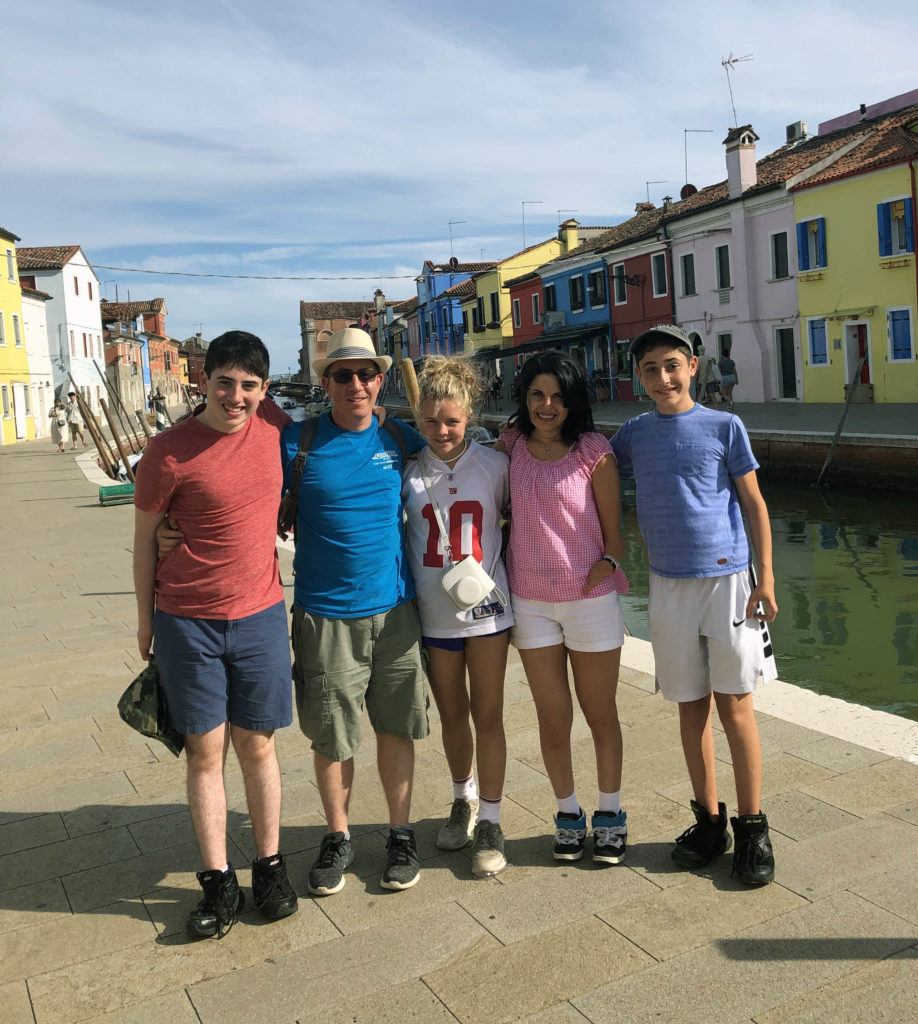 Taking her message to the national stage
Zucker was inspired by her experience at her son's school to share her story with a wider audience. She wrote several articles for parenting magazines, including "What to Do When Someone is Different" and "How Passing My Genetic Condition to My Kids Helped Me Love Myself," both published in Parents magazine. Her message resonated with readers, and Zucker's outreach grew to include high-profile television appearances.
In 2013, Zucker was featured in Scholastic Parent & Child magazine, in a story called "Meg Zucker is a Mom on a Mission." Two years later, Zucker successfully convinced Scholastic to partner with her to launch the DHIFI program in schools across the US.
In 2015, DHIFI, in partnership with Scholastic, created an elementary school curriculum. Now available nationwide at no cost to schools or students, Kids Flaunt includes a full lesson plan for fourth and fifth grade classrooms.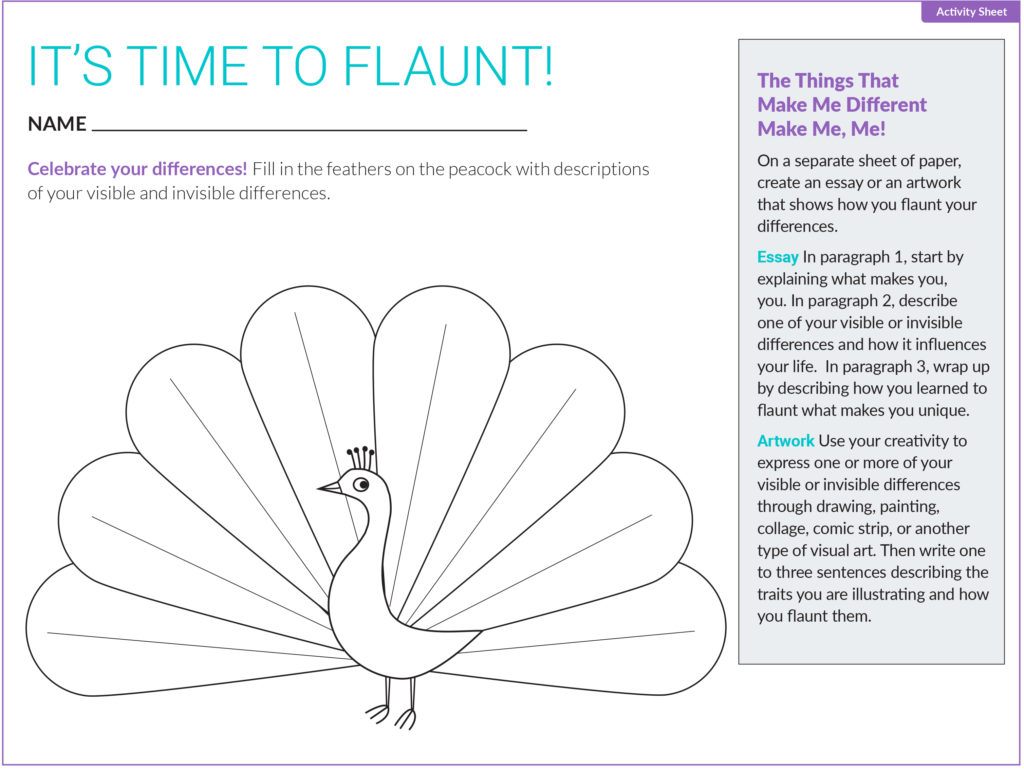 Students across the country are also invited to write or create art inspired by the theme, "The things that make me different make me, me," and to enter their work in a national contest. The 2019 Kids Flaunt contest runs from September 24 to November 15. View winning entries from past Kids Flaunt Contest winners here.
According to DHIFI advocate Miss America 2019 Nia Franklin, "Growing up… sometimes I felt I didn't belong because of my skin color. But my parents encouraged me to embrace my differences, to find my purpose, and to walk in my purpose through life."
Watch Miss America 2019 Nia Franklin announces launch of Kids Flaunt Contest!
DHIFI officially incorporated as a non-profit five years ago. Since then, DHIFI has extended its programs to reach adult audiences, including diversity and inclusion programs for Fortune 500 companies. According to their website, DHIFI's corporate partners include Royal Bank of Canada (RBC) Capital Markets and Morgan Stanley.
Making Cornell connections
Zucker also aimed to expand DHIFI programs beyond the K-12 audience to include college students. "I grew up in an academic household," explains Zucker. Her father was a political science professor at the University of Illinois at Urbana-Champaign. "I knew that our programs, which are designed to help empower people perceived as different—while simultaneously helping others to empathize, would be appealing to a university community."
"Given my husband's family's expansive connection to Cornell, along with Cornell's focus on diversity, I thought the Alumni Flaunt platform made a lot of sense," she says.
In 2016, a family friend—Marvin Chang MBA '98, an alumnus who is very involved with the alumni community at Cornell—introduced Zucker to Matthew Carcella, director of Diversity Alumni Programs.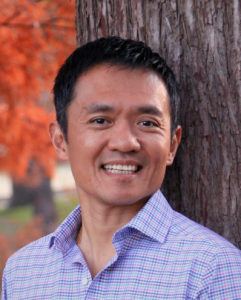 "As I learned more about Don't Hide It, Flaunt It," says Carcella, "I wanted to share it with our Cornell alumni community as another way to engage and connect with one another."
"The purpose of Alumni Flaunt is to create a positive forum where students, parents, and friends of the university can connect with other key communities, including Cornell Mosaic/Disability/Black/Latino/Asian/LGBT/Native American/Veterans, and the women's community," he says.
Zucker points to the Flaunt by Andrea Fuhr Saparito '96, who wrote about her journey parenting a dyslexic child, as an example of how alumni stories can stimulate larger conversations.
"Saparito shared her trials and errors and the personal emotional toll" that parenting her daughter had in her own life. Her story revealed that "many of us as parents are challenged by things our children are experiencing, and it is up to us to find the strength to rise to the occasion to support them unconditionally," Zucker explains.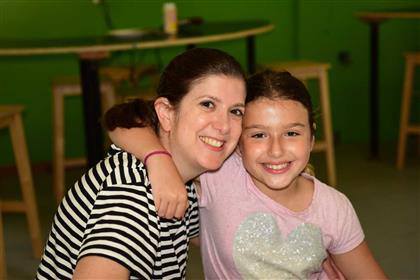 An invitation to flaunt it
"We really hope that other Cornell alumni will join our movement to celebrate difference and share their stories, either by writing an essay or providing a photo accompanied by four or five sentences about what it represents," Zucker says.
This is about sharing our stories, sharing what makes us unique, and building community through that sharing.
—Matthew Carcella, director of Diversity Alumni Programs
She also invites alumni to be part of DHIFI's brand new initiative: Flauntimonials! Cornellians are invited to create a Flauntimonial, or short video, in which they describe their (or their child's/family member's) visible or invisible difference and what they have learned from the experience.
"We are hoping that the photo and video options will make the program even more accessible since they can be created and shared so easily," Zucker says. "We would love to extend this to students," she says, "and feature a celebration of difference across the student community."
Carcella plans to launch a mini social media campaign through Diversity Alumni Program's accounts to encourage more Cornellians to write for DHIFI. "When I talk about DHIFI to alumni, they are very interested in sharing their stories," he says.
"Go to DHIFI and read the Cornellians' posts that are on the Alumni Flaunt section, contact us to submit your own Flaunt, and share the link with others," Carcella says. "This is about sharing our stories, sharing what makes us unique, and building community through that sharing."