University spotlights are a highlight of TCAM. Learn more about the three sessions we offered.
Cell-Sized Robots: The Future of Nanotech
What if we could build robots the size of a single cell? Ones equipped with the computational power of the spaceship Voyager, but small enough be injected into the body? Such robots could sense, interact, and influence the microworld and report what they find back to us, with applications in areas from manufacturing to healthcare to environmental monitoring. In this talk, we will describe a cross-campus effort underway at Cornell to achieve this vision. It mixes microelectronics, optics, new materials, and paper arts to create a new generation of cell-sized smart microbots that are incredibly sophisticated yet could cost less than a penny apiece.
Featuring Itai Cohen, Professor, Physics Department, College of Arts and Sciences, and Paul McEuen, John A. Newman Professor of Physical Science, Physics Department, College of Arts and Sciences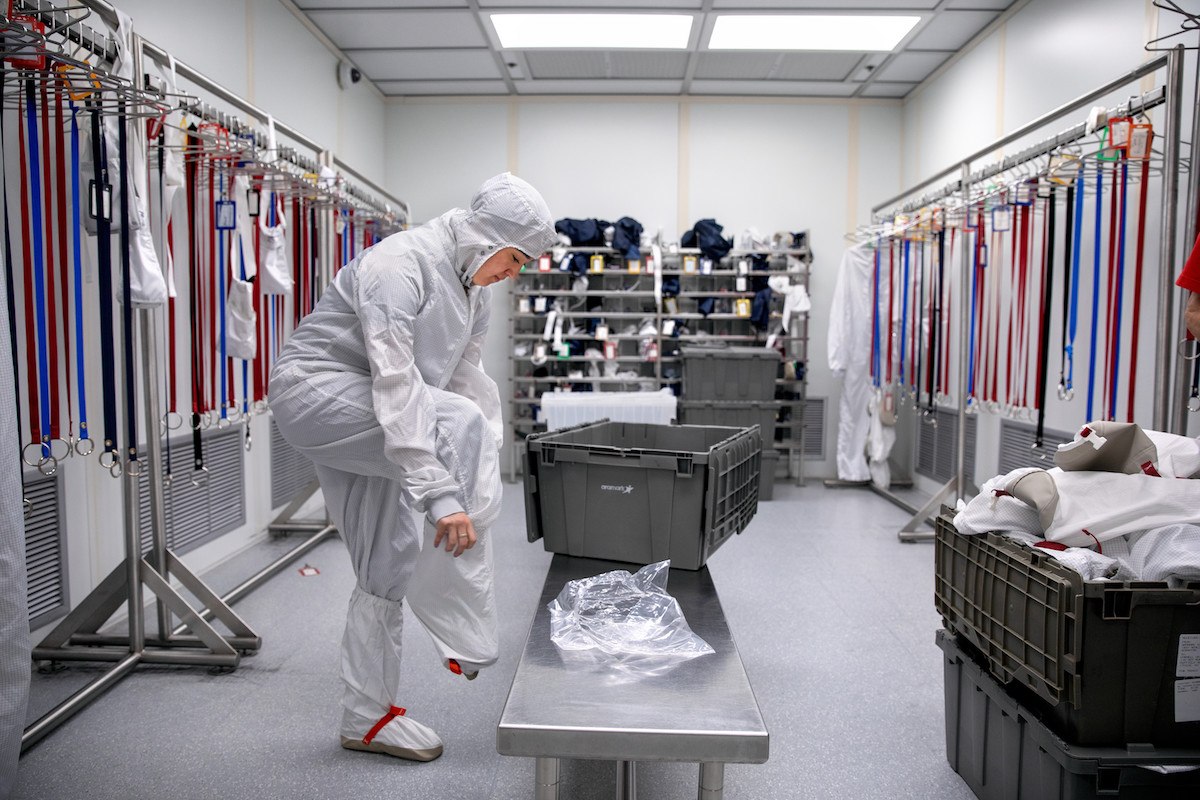 Digital Agriculture: Cornell Unites to Turn Theory into Practice
A global population of more than 9 billion people by 2050. Climate change. Changing consumer demand. All of these will put extraordinary pressure on our food systems. Cornell is uniquely positioned to be the leader in higher education to provide radical and sustainable solutions to address food security in a changing world. By bringing together its leading faculty and researchers across disciplines—biology, engineering, veterinary medicine, computing and information science and business—the Cornell Initiative for Digital Agriculture (CIDA) pools university-wide talent to provide the innovation necessary to tackle some of the 21st century's biggest issues, by turning research into practical applications.
Featuring Susan McCouch Ph.D. '90, Professor of Plant Breeding and Genetics, Director, Cornell Initiative for Digital Agriculture; Renata Ivanek Ph.D. '08, Associate Professor of Population Medicine and Diagnostic Sciences, College of Veterinary Medicine; David Erickson, S.C. Thomas Sze Director of the Sibley School of Mechanical and Aerospace Engineering; Hakim Weatherspoon, Associate Professor, Computer Science, Computing and Information Science; Tyler Beck '14, Co-owner of Beck Farms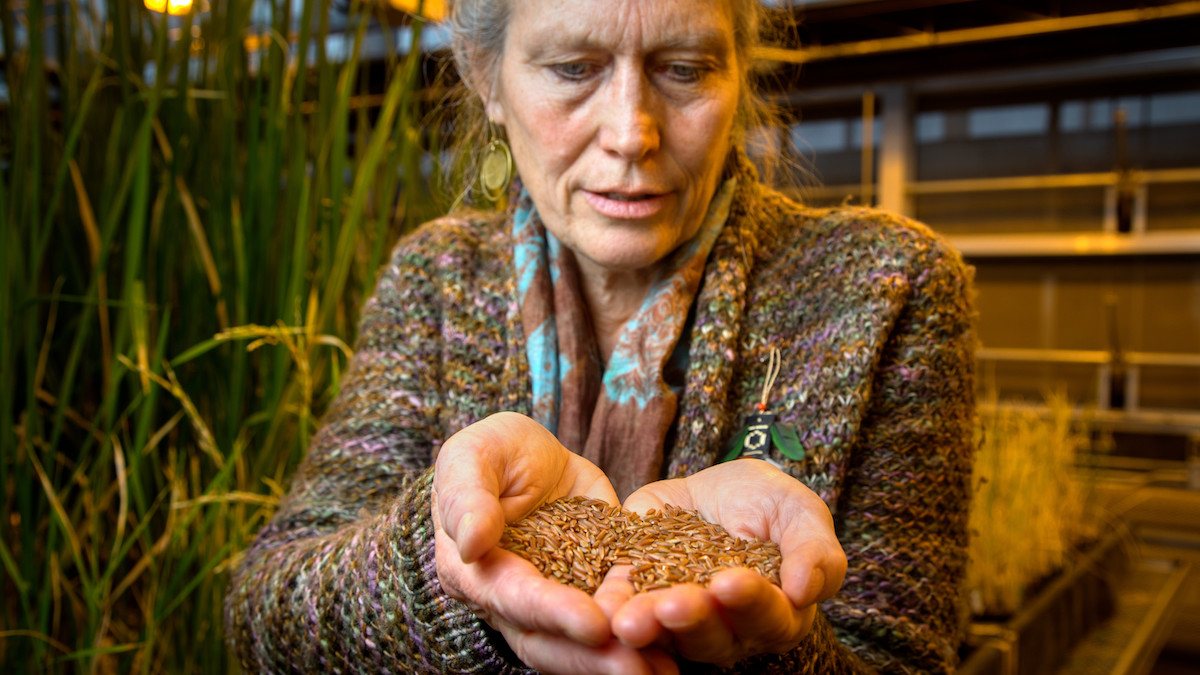 Inequity in American Education
A Cornell education opens doors for everyone, but even more so for students from middle and lower socio-economic backgrounds. But how do they get here? Faculty will explore issues within K-12 education, income inequality, community segregation, and school choice.
Featuring Kendra Bischoff, Professor of Sociology, College of Arts & Sciences and John Sipple, Associate Professor of Development Sociology, College of Agriculture and Life Sciences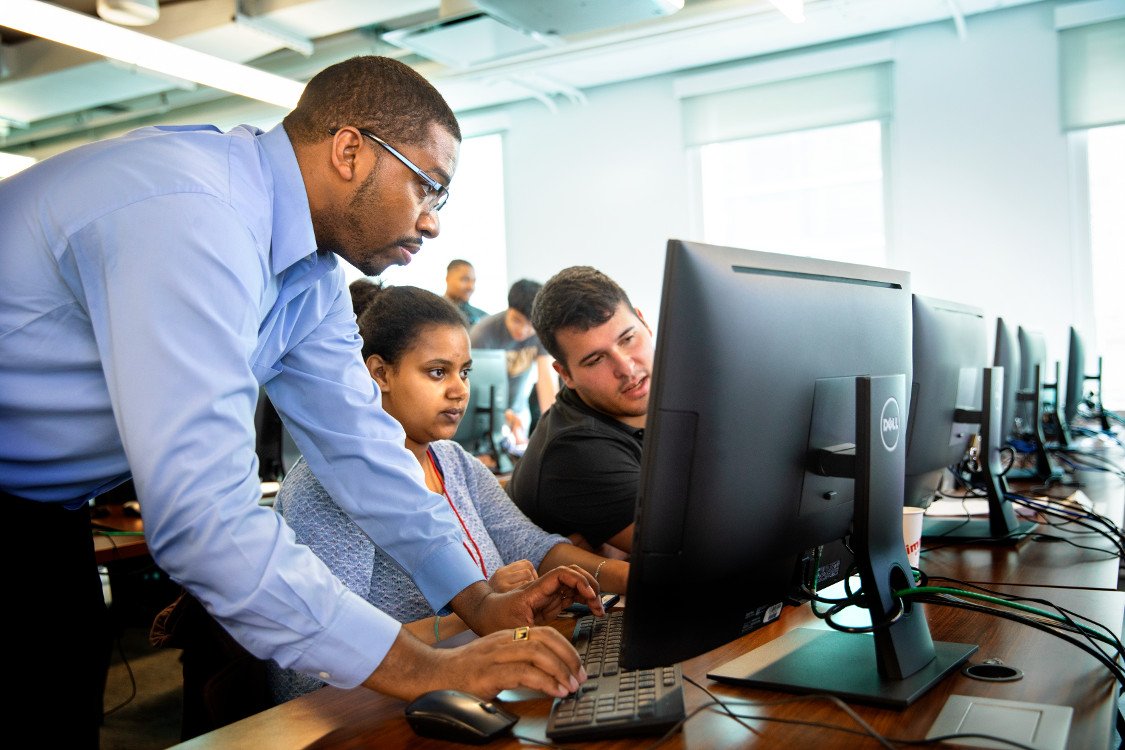 Student Pitch Showcase

Hosted by Zach Shulman '87, JD '90, Director, Entrepreneurship at Cornell
Combplex
Combplex provides an automatic, highly effective, chemical-free, precision method to control the Varroa mite, an invasive parasite driving high losses in honey bee populations around the world. Combplex was founded by two Cornell University Ph.D. candidates in 2017 and recently selected to be one of 18 finalists in GrowNY, a $3M global competition to bring innovative agtech to New York State. We are saving the honey bees and solving beekeeping's biggest problem.
FarmSpeak
Solution that empowers non-English speaking farm workers.
Foodful
FoodFul modernizes dairy herd management by developing an IoT monitoring system to help dairy farmers identify which cows are profitable through analyzing feed efficiency and health status.
Mezcal Cielo
Mezcal, liquor. Cielo is a luxury mezcal that uses sustainably sourced agaves as opposed to the rest of the industry. It uses a local traditional distillation process endemic to Santiago de Matatlan, Oaxaca. Cielo also tries to disrupt how liquor supply chains work in the industry and uses that as it's competitive advantage.
Response
Response automates procurement for humanitarian organizations so that lifesaving aid moves faster. Our mission is to make procurement faster and fairer for everyone, and we're starting with the humanitarian sector. With the product we've already built, procurement officers submit a request for what they need, then we take care of the collection and evaluation of bids –– all they have to do is sign off. We're currently pilot testing with humanitarian organizations across Europe, the Middle East, and Asia.
Scholars in Our Society and Africa (SOSA)
SOSA is a non-profit organization made up of diverse scholars with a shared vision of building a more prosperous future for our local and global communities. We actively work towards this vision by initiating education focussed programs in the United States and across Africa. As we come to the end of our 4th year as an organization we are proud to have ongoing projects ranging from a mentorship program for high school students in New York City to the recent renovation of a public library in Ghana. We believe it is our responsibility to invest in the communities that invested in us, and so our goal is to empower our communities and to lead our peers to build that more prosperous future.
SENSE-ational by JCurran Designs
SENSE-ational is a clothing brand that aims to fulfill the need in the apparel market for kids with Sensory Processing Disorder, like those with Autism Spectrum Disorder. These clothes hides all functional aspects of the garments, so that no child will stand out or be isolated by their peers for the functional garments or tools they depend upon.
Spark Pop Candy
Guilt-free candy for in-office cravings. Spark Pop Candy provides working professionals who work in front of computers for 8+ hours/day, 5x/week with a long lasting sweet alternative for an afternoon "pick me up" during the workday without feeling guilty for snacking
THIS IS MY SPACESUIT.
THIS IS MY SPACESUIT. is a space-inspired fashion brand that uses education to make design accessible. Founded in May 2019 after NASA canceled its all-female space mission because they did not have a spacesuit that fit a female astronaut, they began designing their own. In July, NASA invited them to their rocket launch with SpaceX to recognize the brand's mission.
Faculty Lightning Talks

Cornell's stellar faculty will present short, energetic, and persuasive speeches about their innovative research and priorities. Energy will be up, and brain cells will be spinning. Following the talks, there will be an opportunity to network with the faculty presenters.
Welcome by Praveen Anumolu '01, Vice-Chair, TCAM Planning Committee, Cornell University Council
The five ways Cornell University natural history museums are revolutionizing science!
Corrie Moreau, Martha N. and John C. Moser Professor of Arthropod Biosystematics and Biodiversity, College of Agriculture and Life Sciences
Migrations Initiative: A Cornell Grand Challenge
Gustavo Flores-Macias, Associate Vice Provost for International Affairs and Associate Professor of Government, College of Arts and Sciences
Digital Platforms and Data Markets: How can you sell something you cannot own?
Aija Leiponen, Professor, Charles H. Dyson School of Applied Economics and Management, SC Johnson College of Business
Maternal and Child Nutrition Research Program in India
Julia Finkelstein, Follett Sesquicentennial Faculty Fellow and Assistant Professor of Epidemiology and Nutrition, College of Human Ecology
Bootleg Weather Balloons
Toby Ault, Engaged Learning Faculty Fellow and Associate Professor, Department of Earth and Atmospheric Sciences, College of Agriculture and Life Sciences
Uncivil Democracy? The Political Consequences of Civil Legal Inequality.
Jamila Michener, Assistant Professor, Department of Government, College of Arts & Sciences
RoboTruckers: The Double Threat of AI for Low-Wage Work.
Karen Levy, Assistant Professor, Department of Information Science, Associated Faculty, Cornell Law School, Field Faculty, Cornell's Department of Science and Technology Studies and Department of Sociology
The Next Stage in "Data is the New Oil":  the Data Free Transfer Paradigm
Clarence Lee, Assistant Professor of Marketing and Breazzano Family Sesquicentennial Fellow, SC Johnson Graduate School of Management
Leveraging Machine Learning to Design Better Large-Scale Systems
Christina Delimitrou, Assistant Professor, John and Norma Balen Sesquicentennial Faculty Fellow, College of Engineering
Planetary Health: Environmental Change is Impacting Food Systems and Human Health
Kathryn (Katie) Fiorella, Assistant Professor, Population Medicine and Diagnostics Sciences, College of Veterinary Medicine and Masters in Public Health, and Faculty Fellow at the Atkinson Center for Sustainable Future and the Center for Health Equity
The Disruptor's Paradox: The Impact of Airbnb Plus on the Hospitality Industry
Heeyon Kim, Assistant Professor, School of Hotel Administration, SC Johnson College of Business