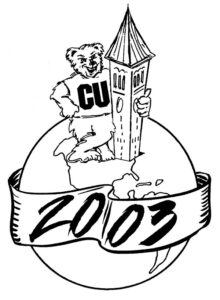 Class of 2003
Housing and Headquarters Location
The Class of 2003 will be in Mary Donlon Hall.
Questions?
Contact your Reunion planners:
Reunion co-chairs:
Jaimie Hanlon '03
613-786-3709
jaimie.hanlon@gmail.com
Rich Chomko '03
607-423-0633
Rich.chomko@gmail.com
Stay connected
Join the Class of 2003 Facebook Group
Visit the Class of 2003 website
Class of 2003 schedule
More information coming soon!